Meaningful Notes of Interest
MallofMemphis.org salutes the secret life of Kansas City, Missouri millionaire Larry Stewart.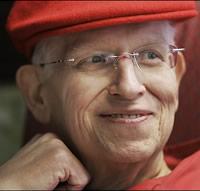 Known as the Secret Santa who for spent 26 years handing out money around Christmas, the 58-year-old man died died on Friday, 1/26/2007.
Over the years he gave away more than $1.3 million. He revealed himself in November, after learning in April that he was suffering from cancer of the esophagus.
Larry Stewart said he wanted to use his celebrity to inspire other people to take random kindness seriously. Stewart said he offered the simple gifts of cash every year because it was something people didn't have to "beg for, get in line for, or apply for."
"That's what we're here for," Stewart said in a November interview, "to help other people out."
Stewart, from the Kansas City suburb of Lee's Summit, made his millions in cable television and long-distance telephone service.
His private holiday giving started in December 1979 when he was at a drive-in restaurant nursing his wounds from having been fired. It was the second year in a row he had been fired the week before Christmas.
"It was cold, and this carhop didn't have on a very big jacket, and I thought to myself, `I think I got it bad. She's out there in this cold making nickels and dimes,' " he said. He gave her $20 and told her to keep the change.
After that, Stewart hit the streets and parking lots each December, handing out money, often $100 bills, sometimes two and three at a time. He also gave money to community causes in Kansas City and his hometown of Bruce, Miss.
Memphis should be so blessed.
References