Ice Skating at the Mall
Perhaps no one group felt the loss of the mall closing more than the members of the ice skating community. There was only one place in this southern city where you could ice skate year round - the mall.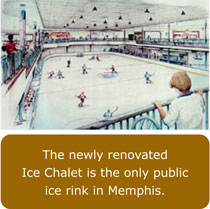 These pictures show the good times out on the rink, but in the background you will often see boarded up storefronts.