Mark Faulkner
I have lived most of my life in the Memphis area, and graduated from GHS in 1983. For much of my youth, I had an ambivalent relationship with Memphis and wanted get as far away as I could. Ironically, I am the last of my friends and family to still live here. When I speak with people I knew all those years ago, they are genuinely surprised to find me here; it was assumed that I'd be the first to go!
Part of the difference is that I am older, wiser, and more comfortable in my own skin. I had a troubled life when I was younger and kept getting in the way of myself. Now, nearing my 50's, I can look back on it all from a different perspective and with a new appreciation. In some ways, I think Memphis itself suffered a similar identity crisis. It wanted to be bigger, "better", and compete with other cities. Truthfully, Memphis was perfectly charming just being what it was. The music, the mall, wonderful small, local businesses, and the people (cool, laid back people)...those things made Memphis great. I don't think it needed to change so much.
These days, I'm out of the burbs and a Midtowner. Despite the city's problems, I love being in the heart of it. I work for a private, non-profit organization, which frustrates me some days and gives me tremendous satisfaction on others. I love traveling around the world, and I almost never set foot in any mall, yet I love discovering new things about my hometown and trying to recapture just a little bit of the magic that once was.
Many, many thanks to Doug and all of the kind contributors who make this site so special. We may be very different people, but share some common bonds from being a part of what made this city great. I enjoy coming here to reminisce, and I thank you all for the memories.
Mark in the 80's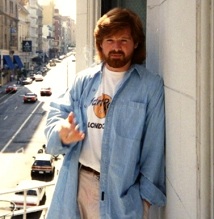 Mark now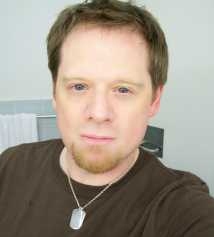 Thanks Mark!