Aunt Jackie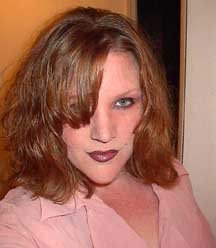 Aunt Jackie

    * Gender: female
    * Industry: Technology
    * Occupation: Web Development

A Memphis-Area native. Aunt Jackie writes for her blog, Deep In the Forrest. Her article "Waxing Poetic on the Mall of Memphis" is reproduced here with her permission. Links to her site are included in the piece. She is a 1988 graduate of Senatobia High School, holds Degrees in both Graphic Design and Computer Information Systems and work in the Field of Web and Applications Development in Downtown Memphis.
About Me
Well, i'm an Aunt, a Sister, a Wife & Love, a Daughter and a great friend. Just trying to figure it all out. You moved the pot before the coffee stopped brewing. Do you smell the mountains or the burro?
You may contact her at auntiejac at gmail dot com
Definitely the mountains, but if I give into my addiction, it is Starbucks. Interests
    * Music
    * Art
    * Technology
    * Video Games
    * Working Out
    * Animals (cats especially)
    * Animal Rights
    * too many more to name.

Favorite Movies
    * Most cheesy 80s comedies
    * as Comedy seems to be my favorite Genre
    * also dark/black comedy
    * "Napoleon Dynamite"
    * "Welcome to the Dollhouse"
    * "Meet the Parents (both)...

Favorite Music
    * Morbid Angel
    * Lamb of God
    * Napalm Death
    * Pantera
    * Sepultura
    * Strapping Young Lad
    * Testament
    * Slayer
    * My own band
    * tons of old 80s stuff
    * all kinds of music really...

Favorite Books
    * The Notebook
    * Anything by Stephen King
    * Lord of the Rings Books
    * that's really all I have read recently :P