Baptist Hospital Imploded - Nov 6, 2005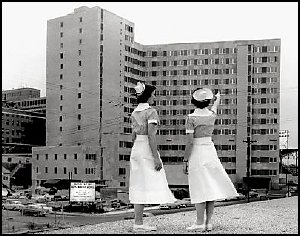 Memphis is losing landmarks right and left - of course the mall is gone, and recently the Baptist Hospital (built in 1956) in downtown Memphis was imploded to make way for a new bio-research facility. On the site where the building used to stand, is now nearly one million square feet and 225-thousand cubic yards of debris.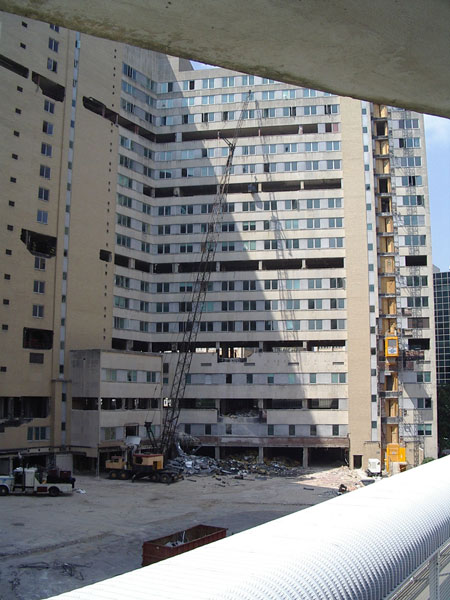 Facts about Baptist Hospital:
Built in 1956 - It was the premiere hospital in the Mid-South for decades. At one time it was the largest private hospital in the world. The first Mid-South heart transplant was performed there, as well as the first cat scan. The hospital also featured the a sleep disorder center Baptist was home to thousands of births, including the son of Issac Hayes and the daughter of Elvis Presley.
Elvis Presley was also pronounced dead in the E.R. - in life he had a suite on the 16th and 18th floors for when he needed medical attention.
The hospital has been empty for five years. The implosion took place at 6:45 a.m. and only took 14 seconds. Baptist Hospital was 21 stories high, encompassing close to a million square feet. It took approximately 60-thousand man hours to strip the building getting it ready for the implosion. 807 pounds of dynamite was placed in 2,500 holes drilled into the existing load bearing columns. It's estimated that the 225,000 cubic yards of debris will take 9 to 11 months to clear. C.D.I. is the company doing the implosion. They also imploded the King Cotton Hotel, The Cotton Warehouse and the Monroe Building.
Reference
WREG.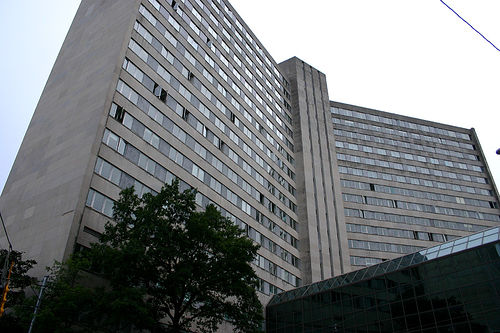 In the long run, it may be worth it but for now, Memphis continues to become a different place than you might remember. Change is hard.