Bill Dance Says Give Pyramid Away
This sounds like a case of overbaiting the hook
Blake Fontenay - Commercial Appeal
August 25, 2006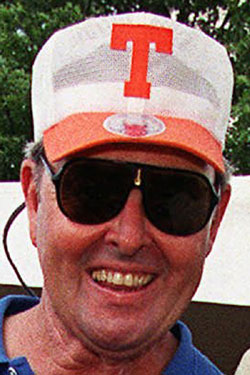 Sit out this, Dance
As I was reading our business section this morning, I was almost ready to suggest that Bill Dance should accompany Robert Lipscomb, the city's chief financial officer, when he meets with Bass Pro Shops president Jim Hagale on Monday.
Almost, I said.
Dance, who's pulled off the admirable feat of turning fishing into a successful career, was quoted as saying he's really, really, really hoping Bass Pro Shops decides to convert The Pyramid into one of the company's superstores.
So far, so good.
Dance is also fishing buddies with Johnny Morris, the chain's founder.
So far, even better.
Then Dance described the lengths to which he thought the city should be willing to go to get the store in one of Downtown's most recognizable landmarks.
"If the city was smart, they'd just give it to them," Dance told our reporter David Williams. "Because I guarantee it would generate a ton of tourist dollars for the city."
Whoa. Time to cut the line, there, Bill.
There's little doubt that bringing Bass Pro Shops to The Pyramid would provide some economic benefits to the city. Particularly in comparison to the benefits the city would get by leaving the building vacant.
But for the city to just give away a building that cost tens of millions of taxpayer dollars to construct ... well, I think that would go over about as well as trying to sell Memphis Light, Gas and Water to a private company.
Maybe worse, since the city could at least get some cash in return for MLGW.
I don't know anything about fishing. But Dance's strategy seems about as effective as dumping a can full of worms into the water and hoping the fish would start jumping into the boat.
Refetrences
http://blogs.commercialappeal.com/blake/archives/local_government/