Camelot Music
Opening day tenant. You could not have a mall in the 80's without a Camelot Music store. Opening day specials included Larry Gatlin, Stevie Nicks, Billy Joel, Little River Band, Teddy Pendergeass and The Atlanta Rhythm Section.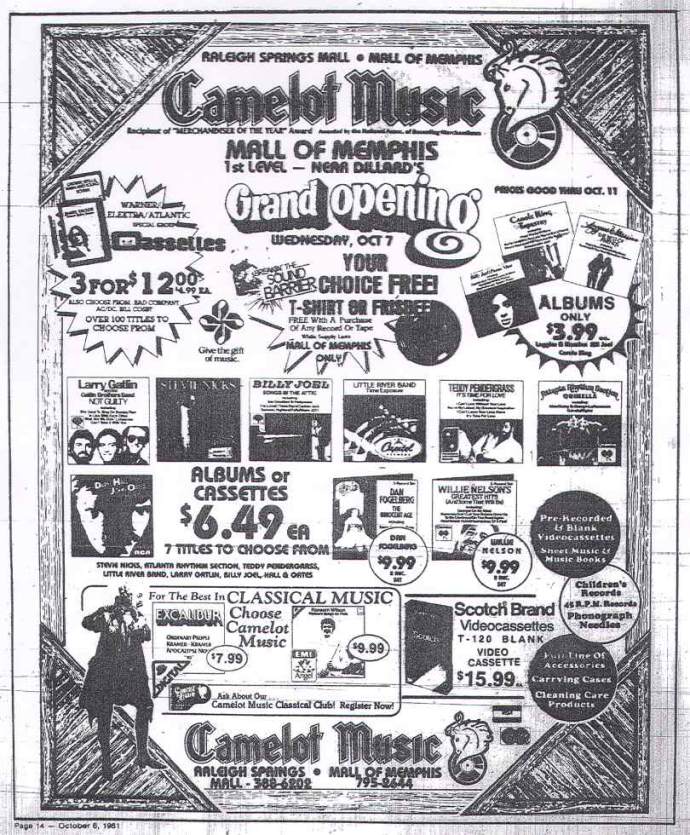 ---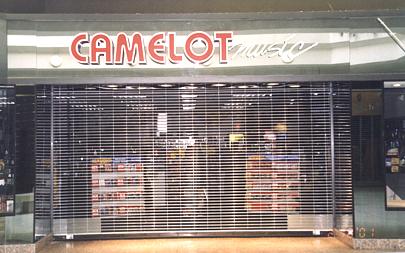 (not an actual mall pic)
Comments
There were 2 music shops during the 80s/early 90s. Camelot Music and then one close to JC Penney. What was that one called??? I think there was also one close to Gold Mine...
Record Bar was near JC Penneys
I forget the name of the music store near Goldmine. It sure was small.