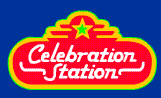 Celebration Station
Celebration Station was a small amusement type park located on a sliver of ground to the side of the Sycamore View exit of I-40 beside Southwest Community College (Formerly State Tech) in Memphis, TN. The park included go-karts, bumper boats, putt-putt golf and many indoor games.
A review by a customer of the small park said this on June 26, 2003:
When I first heard that my family and I were going to Celebration Station, I thought to myself that it was going to be a kid-fest. When we got there, it was explosive from the first moment we walked in. There is fun for all ages, send your little brother or sister through the jungle jim or the train ride while you go have fun on the bumper boats or go-carts. Celebration Station is fun for all ages!! Not to mention a Putt-Putt Golf Course for all ages also! Affordable prices make it all the more fun! I would highly reccomend it for any occasion, now when I visit my family down in Tennessee...we don't need a reason to go...we just go!! I guarantee your little ones, even you will love it!
Source: Trip Advisor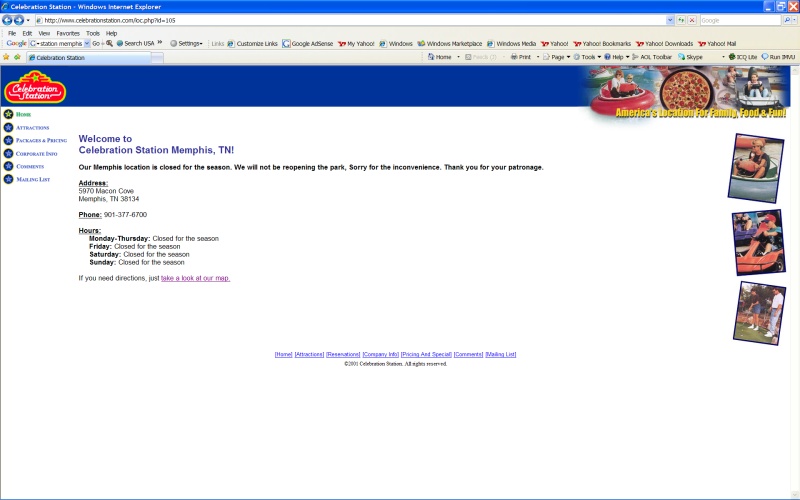 Celebration Station Decay
Stephen Hackett has posted a number of pics of the decaying Celebration Station. Here are a few. For the complete set visit Flickr.com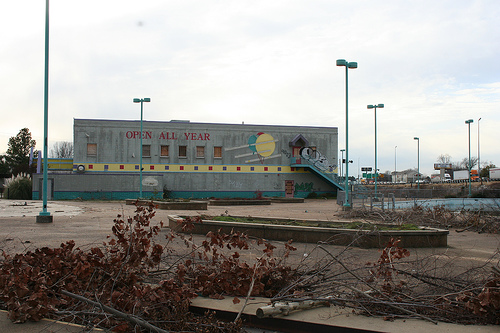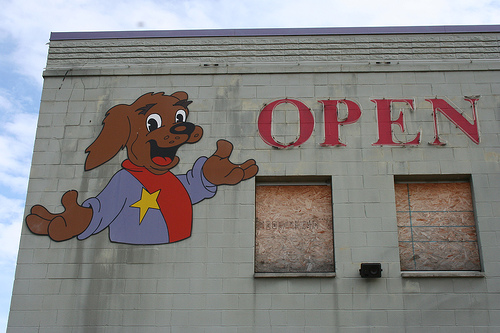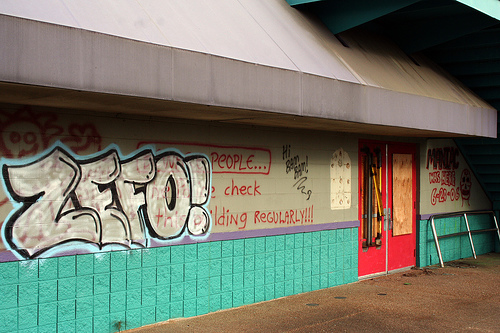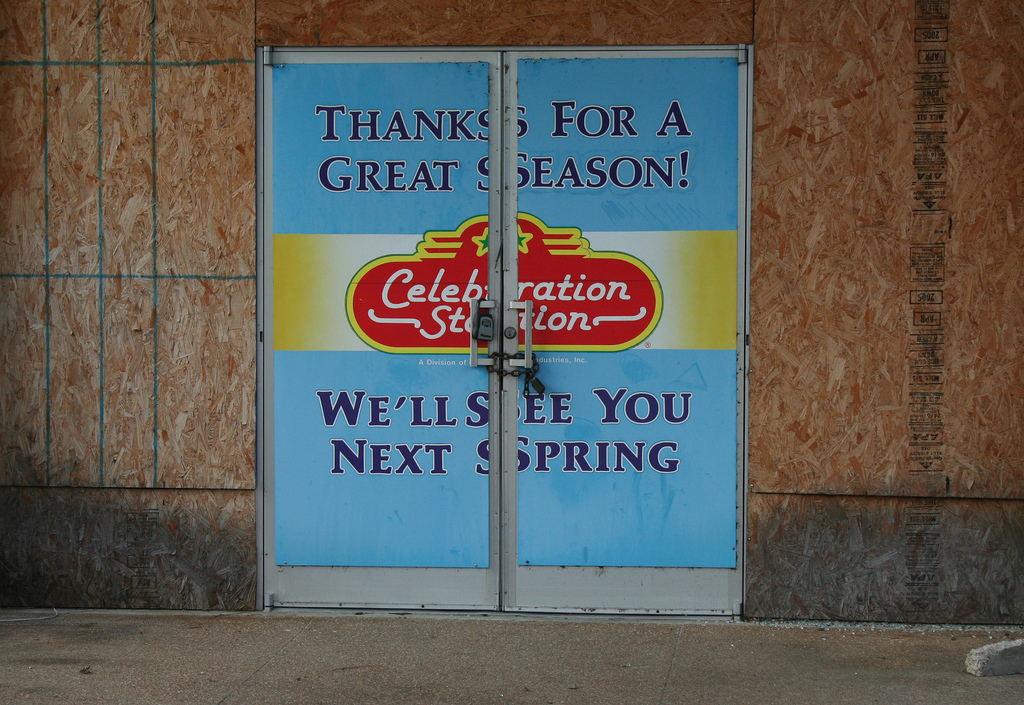 ---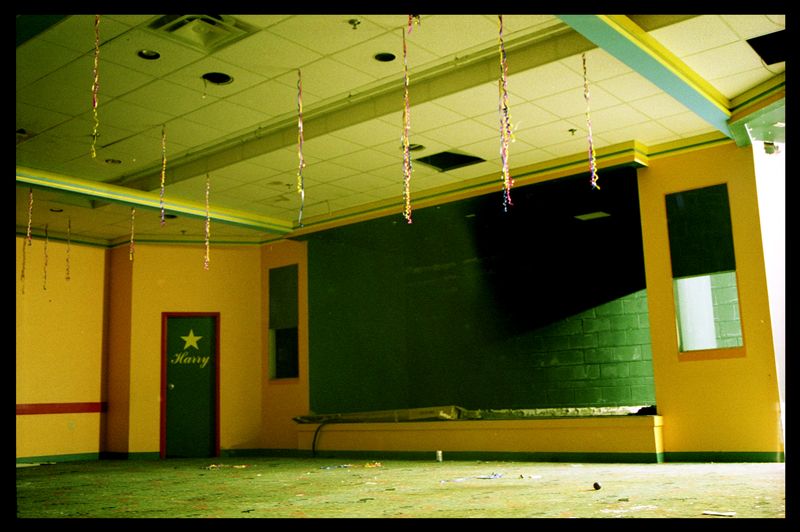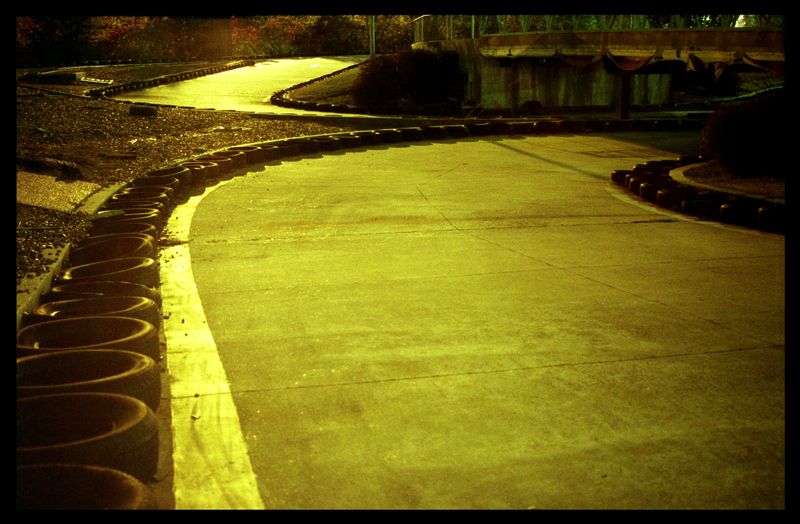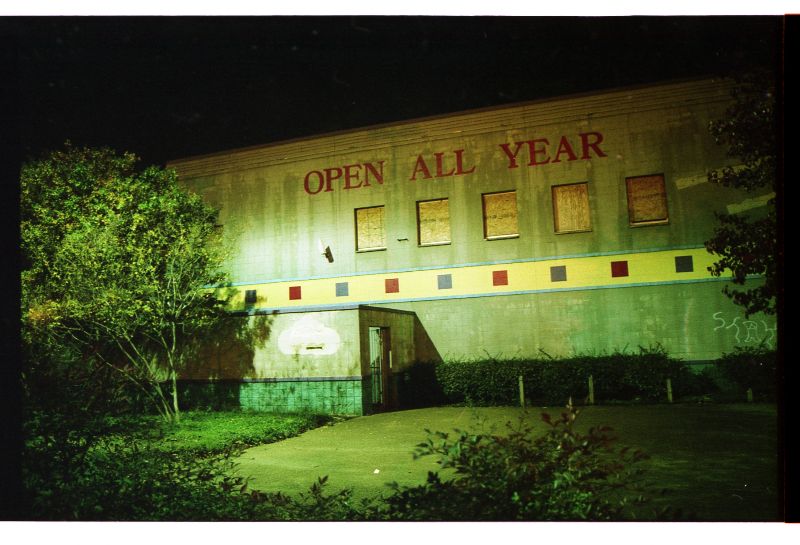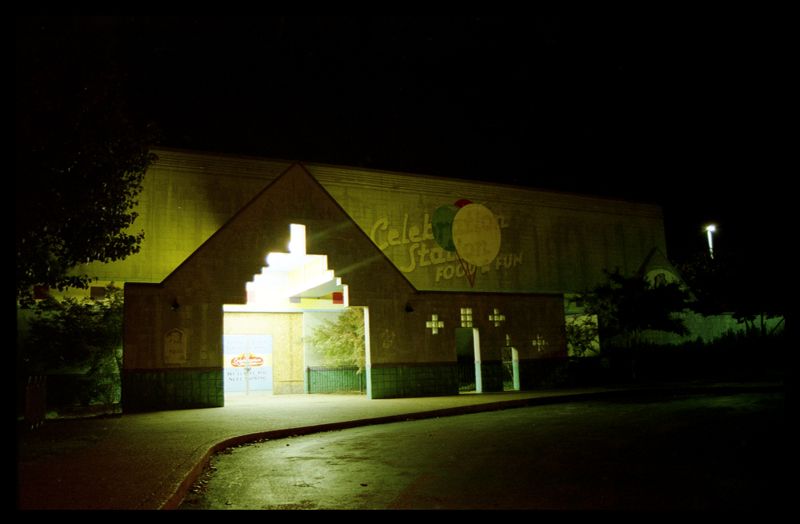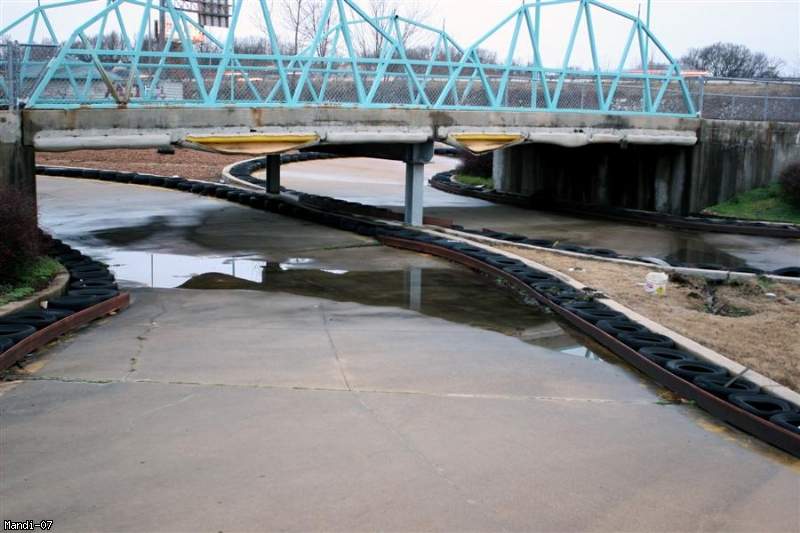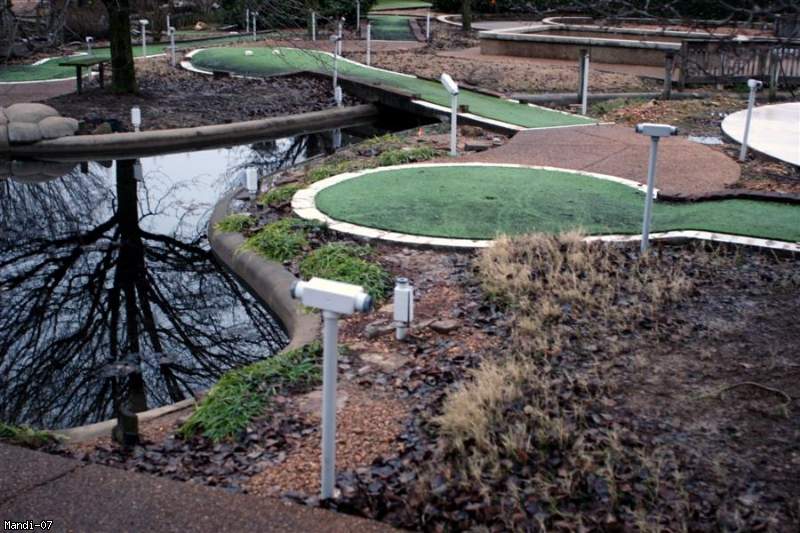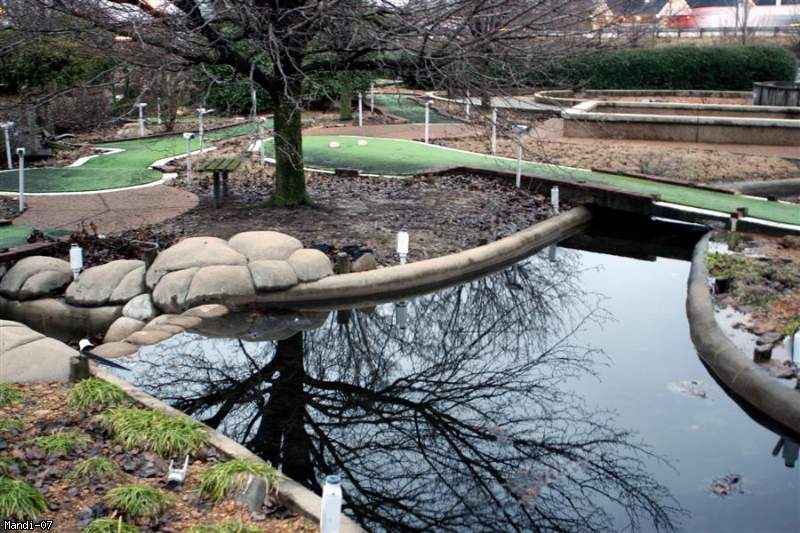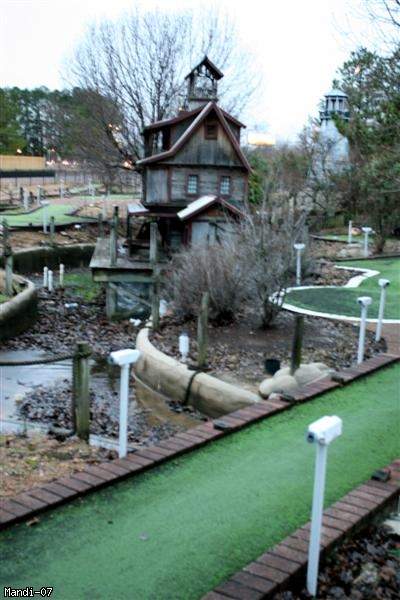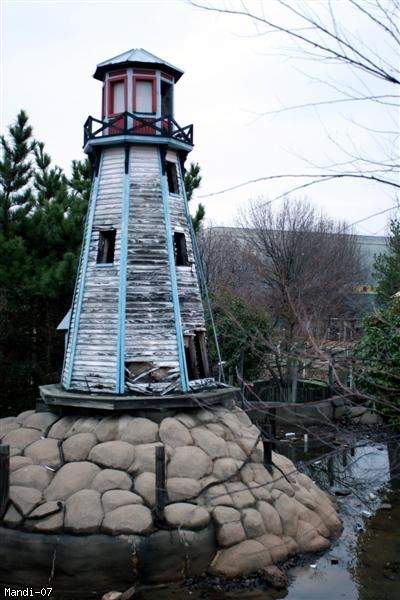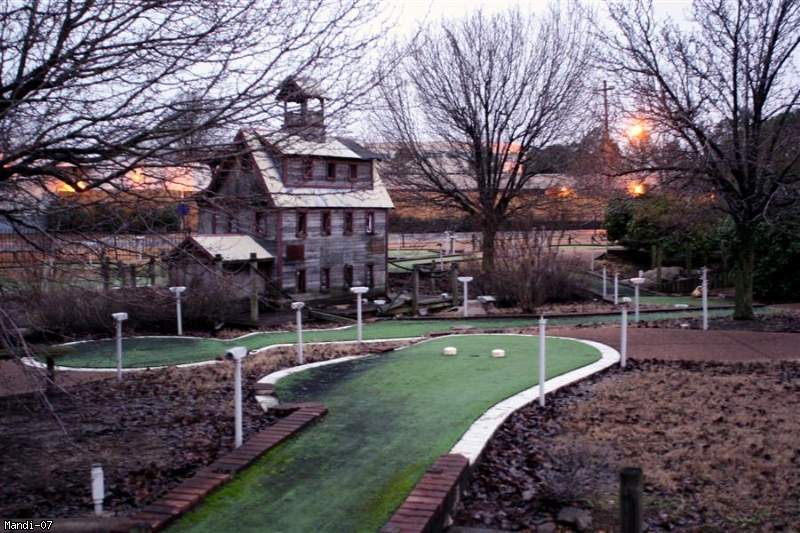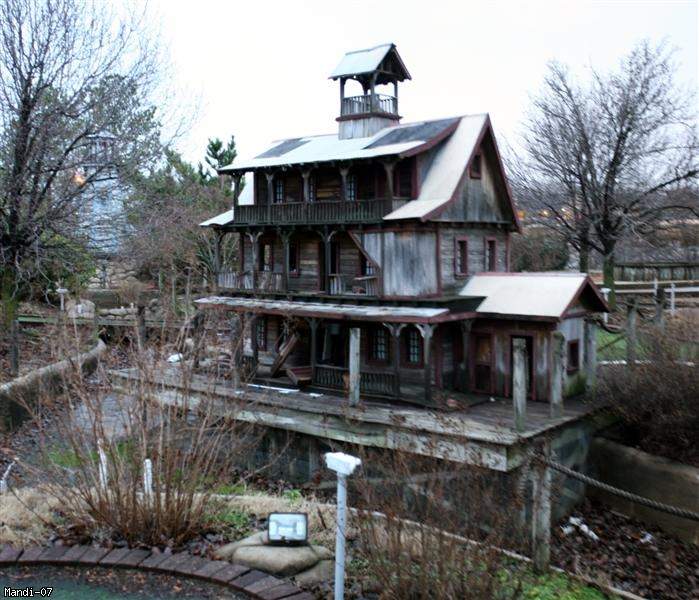 Other sites with Celebration Station Pics
If you have photos, stories or memories of this quirky park, please post them here.