Hotel Chisca
For almost one hundred years, the Hotel Chisca has graced the downtown Memphis skyline. It is in sad shape and its future is anything but certain.
---
Chisca Hotel faces uncertain future
Ken Armstrong
The Chisca Hotel stands eight stories tall at 272 South Main. It may be an eyesore now but it was once an impressive building and has the potential to be one again. Currently owned by Church of God in Christ (COGIC), it has a 93-year history but its future restoration seems in grave doubt.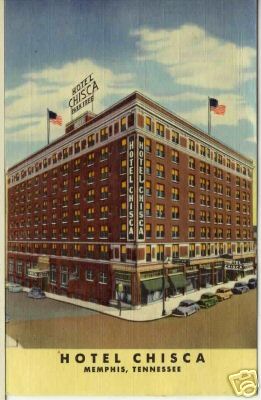 The Chisca, not on a level with the Peabody or Gayoso, does have wonderful, interesting architectural elements and a place in Memphis history. Built in 1913, it stood as the largest hotel in its district. However, it was more utilitarian than luxury. The authors of Memphis: An Architectural Guide point out that "it was clearly built on the cheap." But, "on the cheap" in the 1900s was far better than most upscale new build today.
The hotel's historic significance comes partially from its connection to Elvis. From 1949–56, its mezzanine was the broadcast base for WHBQ radio's "Red, Hot, and Blue" program. It was from there that Dewey Phillips broadcast Elvis' first record on July 7, 1954. Elvis' first radio interview was also conducted in the hotel by Phillips.
The building was donated by the Snowden family to the Church of God In Christ (COGIC) for $10 in 1971. cogic acquired the hotel along with other downtown properties with the intention of creating a group of developments to be called Saint Center. These plans never materialized but cogic made the hotel their headquarters from the early 1980s to the late 1990s when it was abandoned because of its expensive upkeep in favor of Mason Temple. The building has since been neglected and fallen into disrepair. Fines of over $500,000 are owed by cogic due to anti-neglect.
Current plans for the hotel have elicited a mixed reaction from preservationists. In June 2005, cogic announced plans for an $80 million joint venture with the Florida-based development firm Group One Productions and Area Hotels, llc. Including four square blocks surrounding the hotel, the plan would convert it into a five-star, 150-room Hilton Garden Inn. According to Jeff Sanford of the Center City Commission (CCC), this would fill a need for more high-end hotel space within walking distance of the Cook Convention Center and attract more conventions to the city. However, these plans did not materialize.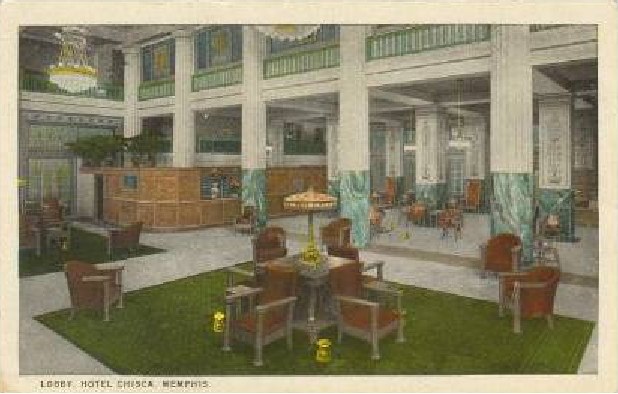 A new plan recently submitted to Land Use Control shows part of the Chisca gone in their sketch, raising suspicions among local preservationists. Memphis Heritage and the South Main Neighborhood Association is opposed to demolition of the Chisca and are supporting a plan that would include its restoration.
Its future uncertain, the Chisca Hotel sits on South Main as it has for years — derelict and decaying. But hopefully development will take place to bring back its former glory.
If you want to get involved in saving the Historic Chisca, e-mail June West at jwest@memphisheritage.org or call 529-9828 to be part of the Save the Chisca committee.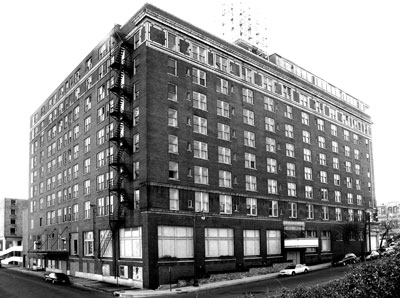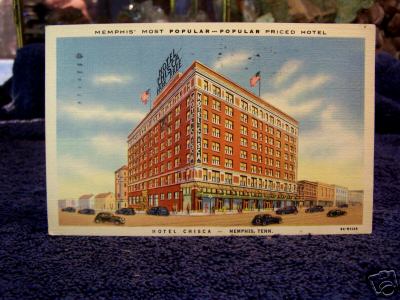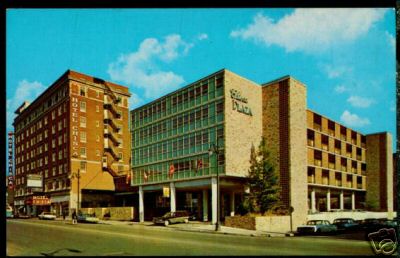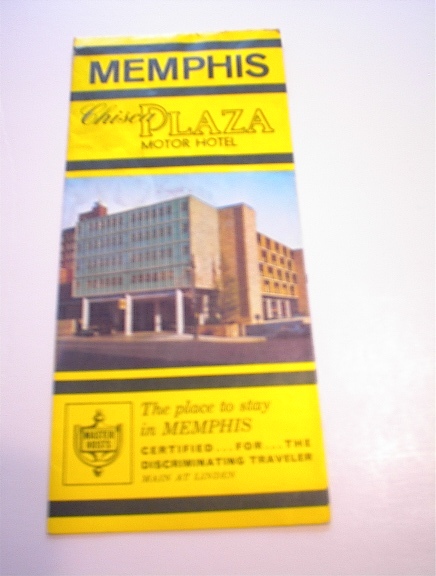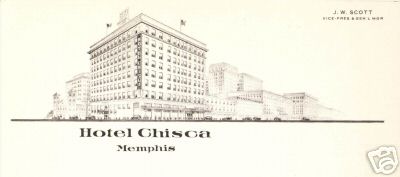 ---
Page References and Credits