MagicLand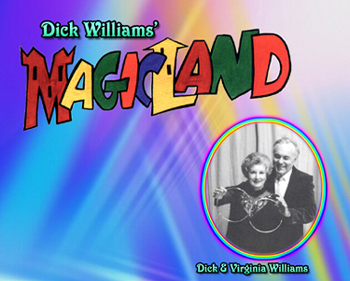 Visit MagicLandTV.com for more about Mr.Magic!
Remember Dick "Mr. Magic" Williams - star of America's longest-running TV magic show?
Magicland was on for 23 years, with 52 episodes a year. That's more seasons than a lot of shows. Three's Company was on for 8 seasons with 21 episodes the last season. Seinfeld ran for 9 seasons, Friends for 10, and Cheers ran for 11 seasons.
Visit the Magicland web site to order a special DVD celebrating the 23rd anniversary of the last Magicland to air.
Thanks, Mr. Magic for all the memories!
Video
This video clip of the Magicland TV programs 15th anniversary is visible using Internet Explorer.
(:wmplayer Attach:magicland.wmv width=320 height=240 autostart=false :)