Mall Kiosks - aka 'sMall Shops'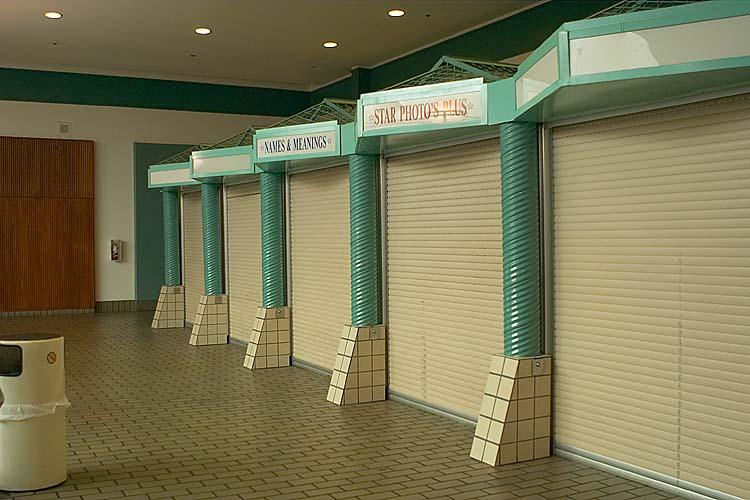 SMALL SHOPS PLAN IS WORKING AS TEST SITES SHOW GROWTH
The Commercial Appeal - Saturday, October 26, 1991 Author: Laurel Campbell The Commercial Appeal
The sMall Shops at the Mall of Memphis are doing exactly what mall managers had hoped: serving as test sites for small companies that then move into regular mall stores.
The 10 tiny storefronts opened in July on two levels in the middle of the newly renovated mall. The shops, 8 by 12 feet and 8 by 16 feet, are leased by the month. Rents start at $1,000.
Our main focus is on small businesses that never had an opportunity to try to do business in a large mall, said Philip Yeatts, Mall of Memphis retail-licensing manager. It also gives mall customers an opportunity to buy products they wouldn't be able to from our in-line (traditional) merchants.
Three merchants are now ready to graduate into larger mall stores:
-- The Classic Store has moved into a 3,100-square-foot space facing the Dillard court. The Chattanooga-based company sells Disney-licensed toys, clothing, collectibles and furniture.
-- A new 594-square-foot shop is being built next to Ice Capades Chalet for Loose Ends, which sells Memphis souvenirs, T-shirts and gifts. Owner Lisa Keith has another Loose Ends shop at Graceland Crossing Shopping Center.
-- Jackie's Pralines, a specialty candy store, is scheduled to open Oct. 31 in a 786-square-foot space next to Thalhimers. Memphian Jacqueline McManus owns the business.
The vacated sMall Shops won't be empty long, Yeatts said.
We have a constant waiting list for people to get into them, he said.
You can also see the kiosks behind visiting "Jack Deveraux", Days of Our Lives soap star who came to the mall in one the events held to revitalize the mall.