Memphis Flyer Reports - Web Site Devoted to the Mall of Memphis
Staff Writer Memphis Flyer
JUNE 4, 2007 - 09:09 PM
Link : Mall of Memphis
And now for something completely weird ...
When the Mall of Memphis opened, it was considered one of the South's premier retail destinations. In addition to more than 200 stores, it featured an Olympic-size ice-skating rink that became one of its main attractions.
Early promotional materials bragged: "The Mall of Memphis is the region's most centrally located shopping and entertainment destination, truly the Marketplace of the Mid-South. A growing mix of exclusive retail and dining, combined with improved amenities including the expanded Ice Chalet, create a dynamic and exciting environment for the entire family."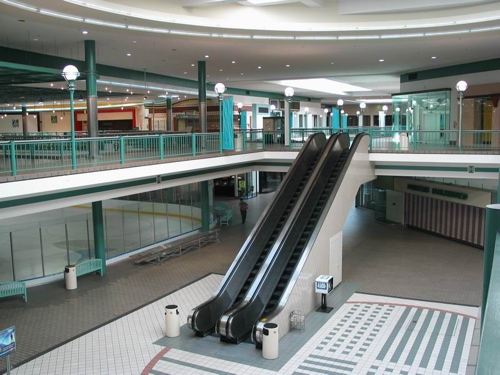 But over the years the neighborhood around the once-glitzy mall declined, crime increased, and developers eventually closed the complex. Today it's a vacant lot.
Well, if you long for the "glory days" of the Mall of Memphis, you might want to pay visit to a website called "The Mall of Memphis: Remembering the Marketplace of the Mid-South."
It's packed with tons of information (Did you know they found mastodon bones during excavation for construction of the mall?), as well as photos showing the mall being constructed, packed with shoppers and skaters, and being demolished.
Makes us want to tell a few tales and share some photos of the days when the big mall on South Perkins was more than a dumping ground. ... Oh wait, you can do that on this site, too. It's literally packed with links to all kinds weird stuff about the mall.
Which leaves us with only one question: Who the heck does this stuff?
Article Images