MerryMobile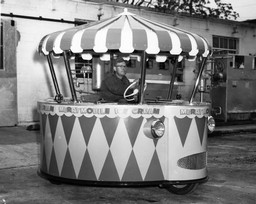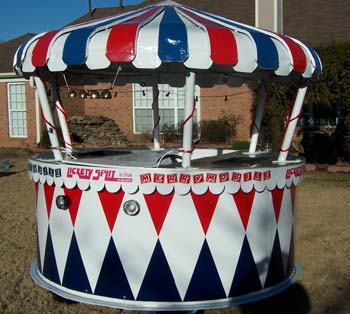 The MerryMobile served Dreamsicles, Drumsticks, Buried Treasure, Lemon Ice Box Pie, and orange sherbet Push-Ups.
Buried Treasure was a raspberry-vanilla swirl (raspberry ice cream, not sherbet) and the "buried treasure" was a figure (astronaut, cowboy, etc.) on the top of the plastic stick.
The Merrymobiles were made in the late 40s and early 50s. They were powered by tractor engines, and the ice cream was kept frozen by dry ice. At one time there were 80 MerryMobiles operating in Memphis. The company went out of business in the early 1970s, and most of the fleet was destroyed for scrap.
Several years ago a MerryMobile was found in a junkyard in Kentucky and brought back to Memphis for restoration (bottom photo). For more photos of the restoration, visit Licketyspliticecream
References
This page credit to Memphis Memories