Play Area
Not sure what this is....vending, ride?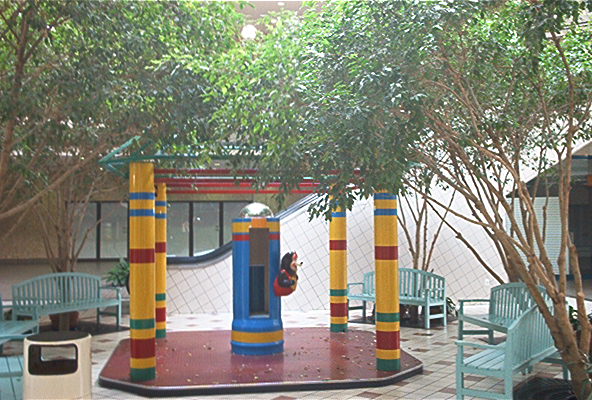 EDIT: This area was a place for small kiddie rides. The rides were cars, trucks, and a motorbike. Each of them,(besides the motorbike) could hold two children and each ride was 50 cent. Also, in the background was the former entrance to Dillards West (Thalamiers).
- Brandon
Edit by Kurisu: My mom belives the item in the center was a photo taking... thing, but we are not totaly sure on that. Maybe it was changed over the years to something to just look nice for kids?