Pyramid Theme Park - Not Pyramid Jail
JUNE 23, 2005 - Posted at 3:11 p.m. CDT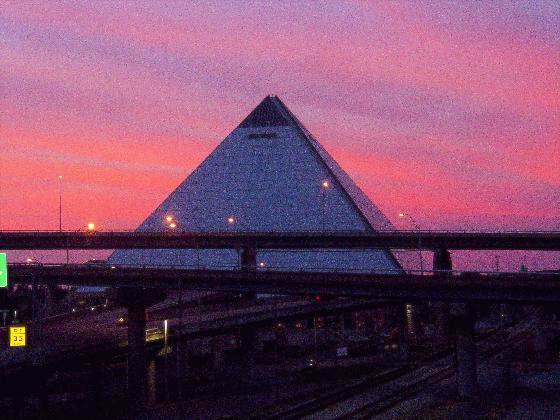 MEMPHIS, TN - A committee studying the future of The Pyramid is pushing to convert the nearly abandoned arena into an indoor theme park paired with a major destination retailer.
Consultants recommended the tourism/retail concept to the committee as opposed to demolishing the building.
Or accepting an offer that would pay the remaining $26.8 million in debt and convert the arena to federal offices with short-term holding cells for prisoners.
Destination retailers are called that because consumers make a special trip to shop there.
A group of Memphis-based marketing and development businesses support a theme park with eight to ten major thrill rides and an Egyptian-African theme.
FedEx Forum replaced The Pyramid as the city's primary arena when it opened last year to serve as home to Memphis' NBA franchise - the Grizzlies.
(Copyright 2005 by The Associated Press. All Rights Reserved.)
http://www.kait8.com/Global/story.asp?S=3513229
---