Memories of Sears Crosstown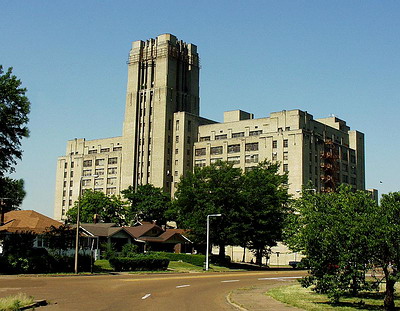 July 17, 2007 Sears Crosstown - SOLD?
I remember the underground tunnel leading to Sears Crosstown from the parking garage - that was cool. I remember them building that garage - and I know that makes me old. There was a candy counter on the first floor of that store, where you could buy fudge, or cookies or whatever by the piece, or by weight. I remember a girl who worked behind that counter too. I invited her to have lunch with me at Krystal across the street, and she accepted! Years later she saw me working on an alarm at some dress shop on Summer Ave and stopped to say Hi - it was such a different Memphis 25 years ago. I remember the chocolate drop cookies we used to get from DixieMart/Corondolet on Chelsea...they made them on site and sold them hot. We went to a Grand Opening for a Walgreens way out on Poplar one Sunday for free photo processing! Wow. It was such a big deal then. When they opened the Treasury on Hollywood, we often shopped there after church on Wed nights. We lived way out in Raleigh, because we couldn't afford Frayser prices! We went to church in Frayser though.
No shopping experience matched Sears though. The store was old, interesting and had an 'outlet' store on the second floor. Many people don't realize that the giant, empty Sears Crosstown building was but one of nine comparable mail-order and retail centers erected nationally by Sears Roebuck & Company between 1910 and the advent of the Great Depression. All were designed with steel and concrete cores by the Chicago firm of Nimmons & Wright. The older Sears buildings are solid rectilinear structures finished in red brick with stone trim. As the state of the art progressed, the newer buildings adopted an Art Deco style that attained modern magnificence.
In these buildings was captured the scale and ambition that attended the country's rapid expansion and improving standard of living. They remain architectural centerpieces in the neighborhoods they occupy and some are, to this day, among the largest structures in their respective regions.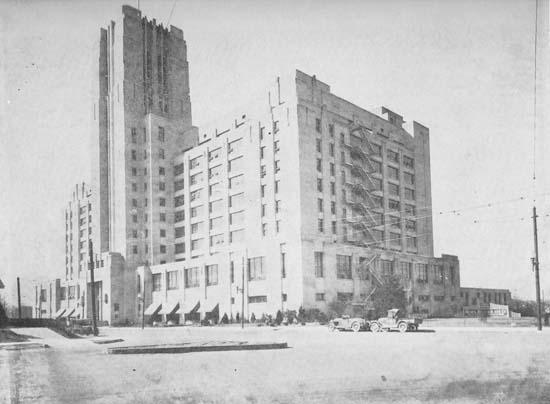 After 1928, the date of completion of the Sears building in Minneapolis, Sears Roebuck & Company built at a smaller scale. Served well by its existing network of mail-order distribution centers, the company focused on developing downtown, then suburban retail stores. The sole exception to this pattern is the most famous: the 108-story Sears Tower in Chicago which was completed in 1974.
• With 1.2 million square feet of leasable square feet, Minneapolis' Sears Tower remains the largest building in the city and is second only to the Mall of America as the largest in the state.
Like some of the other buildings detailed on this site, Sears Crosstown is not gone yet. Vacant for decades and totally neglected, each day this 1.3 million sqft Memphis Landmark on 18 acres risks joining the ranks of Lost Memphis and will rise no more. Opened in 1927, this building was both retail store and catalog support until 1983 and continued with catalog operations only until 1993. It has sat empty since then.
Eight of these Sears retail and catalog centers were built around the US - only 6 remain. Will Memphis squander this chance to create something meaningful from the standing history?
| City | Floors | Built | Status |
| --- | --- | --- | --- |
| Minneapolis | 13 | 1928 | City weighing RFP responses for redevelopment |
| Boston | 12 | 1928 | Redeveloped in 2000 as mixed-use Landmark Center |
| Memphis | 14 | 1927 | Vacant. For sale by private owner |
| Atlanta | 14 | 1925 | 20% occupied by municipal depts. City considering sale. |
| Los Angeles | 13 | 1925 | Continuous commercial use |
| Phildelphia | 13 | 1919 | Demolished in 1994 |
| Kansas City #2 | 12 | 1925 | Demolished in 1997 |
| Kansas City | 10 | 1913 | Redeveloped 2002 as upscale residential property. |
| Dallas | 11 | 1910 | Redeveloped 2001 as mixed-use Southside on Lamar. |
Source: skyscrapers.com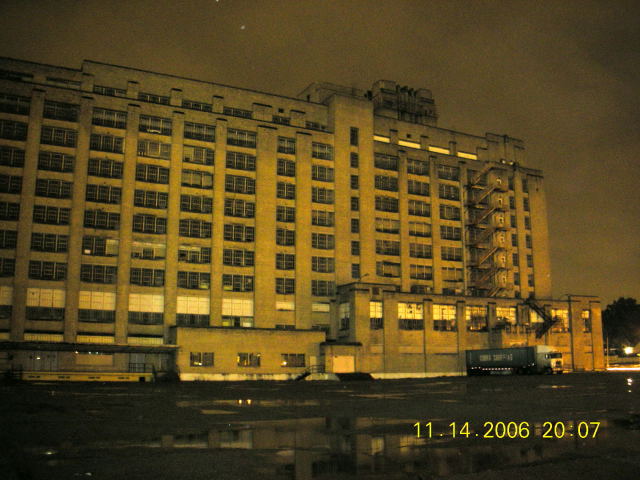 stores. The sole exception to this pattern is the most famous: the 108-story Sears Tower in Chicago, completed in 1974.
The Big League: Classic Sears Centers City Floors Built Status Minneapolis 13 1928 City weighing RFP responses for redevelopment Boston 12 1928 Redeveloped in 2000 as mixed-use Landmark Center Memphis 14 1927 Vacant. For sale by private owner Atlanta 14 1925 20% occupied by municipal depts. City considering sale. Los Angeles 13 1925 Continuous commercial use Phildelphia 13 1919 Demolished in 1994 Kansas City #2 12 1925 Demolished in 1997 Kansas City 10 1913 Redeveloped 2002 as upscale residential property. Dallas 11 1910 Redeveloped 2001 as mixed-use Southside on Lamar. Source: skyscrapers.com
2. Hard Times
Sears Roebuck & Co sold off its old-line mail-order centers in a wave of restructuring starting in the late 1980s. During this time economic recession exacerbated the glut of leasable space created by the building boom of the 1980s. As a result most of the Sears centers became civic liabilities – unimproved, vacant and encumbered by debt.
Only Los Angeles was able to keep its Sears building gainfully occupied. In Philadelphia and Kansas City, Sears buildings of more than a million square feet were demolished.
3. Successful Redevelopments of Former Sears Centers
Not until the millennial boom years did the suitable energy build to redevelop these landmarks. Since 2000, three of the seven remaining Sears catalog centers have found new life, two as mixed-uses complexes and one as an up-market apartment building.
In Dallas and Boston, mixed-use redevelopment of former Sears centers was critical to revitalizing downtrodden inner-city neighborhoods.
A. Dallas
This is a story of a Texas-sized deal yielding a Texas-sized bonanza. Dallas' 1910 Sears catalog distribution and retail center was the first building Sears built outside of Chicago. Expanded in 1913, 1920 and 1925, the structure houses 1.2 million square feet of usable space. Sears closed the building in 1993, ending what little commerce remained in the core neighborhoods along South Lamar, a corridor similar in character to Lake Street (in 2000, an op-ed in the Hartford [Connecticut] Courant described South Lamar as "abandoned years ago because it was severed from the rest of downtown by a freeway").
Through the mid-1990s, half of the neighborhood's commercial space went vacant. While redevelopment was occurring elsewhere in the city, investors shied away from South Lamar. The main reason was crime. One anecdote, reported by the U.S. Environmental Protection Agency, relates that when a manufacturer moved into the area, it was "so concerned about crime, it didn't even put up a sign."
But, recognizing the redevelopment resources available in the form of city tax abatements and federal Enterprise Zone tax credits, a developer named Jack Matthews made a successful bid for the building in 1997, acquiring it from Sears, along with a 17-acre site, for $2.1 million. Matthews knew the site came with environmental concerns. A classic brownfield, its cleanup – which involved underground storage tanks, asbestos and lead-based paint – would cost the developer an additional $5.5 million.
Nevertheless, the site did come with considerable assets in addition to the historic building. A rail line, once integral to the operation of a retail distribution center serving 11 states, passed directly through the building. A DART stop was ultimately developed a block away, which proved a considerable boon both to attracting tenants for the redevelopment and establishing much-needed market for the fledgling light rail service.
A second major asset was the exploitable site adjacent to the building. In an artful stroke of community building, Matthews donated the automotive center parcel – part of his acquisition from Sears – to the city for construction of a new police headquarters. Now complete, the headquarters represents the creation of 1,500 jobs in the neighborhood and a powerful tonic to public safety concerns.
The "Southside on Lamar" redevelopment of the former Sears property came together as 455 units of loft housing above a retail and entertainment promenade that provides display space for artists. Approximately 130,000 square feet of redeveloped space is for commercial use. The complex also includes a jogging track and swimming pool, fitness center, movie theater, office wing and two-story parking garage.
The redevelopment has been called a great success though its cost exceeded $100 million. In a 2001 interview with Apartment Finance Today, the developer said he expected an additional $300 million to be invested in the vicinity over the next 10 years because of the potential created by the conversion of the Sears site.
B. Boston
Art Deco landmarks of nearly identical design, both completed in 1928, the Sears centers in Boston and Minneapolis embody the final evolution of this building type at the hand of its Chicago School architect. The Fenway neighborhood that the Boston building occupies is mixed commercial and residential, with a steadfast community core that endured long years of decline and was energetic in opposing or supporting different redevelopment plans for its Sears building.
Boston's 1.5-million-square-foot Sears center closed in 1988, leaving the building vacant. Landmark status conferred in 1989 protected the building from demolition but did little to encourage new uses. Two attempts to stock the building with laboratories to support Boston's famous medical establishment both failed. A third attempt by a mall developer to turn the building into a parking garage serving new stores built around it encountered sharp neighborhood opposition, helping to doom the plan.
In 1996, the Abbey Group – a developer that had done several comparable, if smaller, historic conversions in the Boston area – made the proposal that would become the Landmark Center. Its angle was to emphasize office space, which was very tight in Boston's nearby downtown, in the mix of uses.
Though Minneapolis is facing high office vacancies in its downtown, representing a departure from the Boston model, the point is that the Landmark Center developer, like its counterpart in Dallas, ultimately succeeded because it predicated its scheme not on uses, like retail, that were most expedient to build, but ones that would fill a distinct city-wide need within the neighborhood.
Anchor tenants were slower to sign on than hoped for, but they came. In 1997 General Cinemas signed a 20-year lease to put in a multiplex. And in 1999 – a year after the developer first predicted it could complete the redevelopment – Blue Cross and Blue Shield of Massachusetts signed a lease for 420,000 square feet of office space, nearly a third of the capacity of the building and more than two thirds of the total office allotment. An additional 300,000 square feet was set aside for retail. The remainder went to public space, including a light rail stop and the cinema. In total, this mix of uses would bring 3,000 jobs to the Landmark Center.
"Good things are worth waiting for," one neighborhood activist was quoted as saying by the Boston Globe upon the redevelopment's completion.
The site's high occupancy (90 percent at the ribbon cutting) and roles as both a subway stop and a link in an elaborate chain of urban paths designed by Fredrick Law Olmstead have rapidly ingrained it to the city's life. And its price tag has asserted the patience with expanding budgets often needed to pull off such a first-class endeavor. In 1996, the year the developer made its proposal, it was described as a "$70 million overhaul" in the Boston Globe. By 1997, the project had become a "$90 million rebirth." In 2000, the year the former Sears building reopened its doors as the Landmark Center, it was described once again as having undergone an "overhaul" – but this time to the tune of $115 million.
4. Other Sears Centers Anticipating Redevelopment
A. Atlanta
The original 1925 Sears building in this city was expanded in 1929 and several more times between 1946 and 1971. These postwar additions gave the building more than two million square feet of space, but they "junked up" much of the block, according to a recent report in the Atlanta Journal-Constitution. Sears abandoned the hulking distribution center in 1991. The city took over the building at that time, renaming it "City Hall East" and using it as "a holding place for various departments and offices," including the police department, though municipal tenants occupy barely 20 percent of the available space and the rest is vacant. The city has received unsolicited proposals from developers and is considering the sale of the building.
Among the site's most promising features is its location along the Decatur Belt Line, an abandoned railway. The PATH Foundation, a local transit advocate that has developed bicycle and pedestrian trails throughout Atlanta's metro, is pushing to convert the Decatur Belt Line into a "rails and trails development," the AJC reports, with the old Sears complex as the hub. The paper quotes the group's executive director as saying, "I'm picturing a really neat canopy on the trail that would lead directly into the building. I would want to move there. Wouldn't you?"
Another interesting parallel exists between the urban conditions in Atlanta and Minneapolis. Atlanta is looking at the potential for the City Hall East redevelopment to make two adjacent arterial roads safer and more attractive corridors. These streets, writes the AJC, "have lanes upon lanes that intimidate anyone trying to cross them on foot . . . Can [the city] also think about bringing back the old Ponce streetcar that ignited the development of that area of Atlanta? Could sidewalks be widened and tree-lined medians installed to give the street more of a human scale?"
B. Memphis
The 1927 Sears "Crosstown" building, vacant since 1990, has been listed at $6 million for nearly a year, according to the site's commercial agent. The current owner, described by the agent as a private individual, bought the 1.4-million-square-foot building from Sears in 2001. In 1999 a redevelopment effort failed when HUD declined to grant a $61 million loan to a Dallas developer. As reported by The Commercial Appeal in Memphis, a HUD spokesman said market analysis did not support the proposed residential-retail redevelopment.
5. Previous Redevelopment Efforts in of the Minneapolis Sears Site
The first effort to redevelop the Sears building came in 1989, five years before Sears pulled the last of its operations from the site. Cal Investments, a Vancouver developer, approached Sears about converting the site into a retail, office and hotel complex. Wrote Tom Fudge in the October 1997 issue of Corporate Reporter Magazine, "The proposal, which involved the creation of two large atriums, would have cost a whopping $83 million, and attempts to bring the cost lower to sea level failed to make the plan viable."
In 1994 Sears abandoned the site. The 1928 building has since stood vacant.
In 1995, The Daly Group, a Chicago developer, proposed to demolish the site, including the additions to the original 1928 building that were constructed in 1964 and 1979, in order to build a strip mall for big-box retailers. Transportation and land use issues aside, the $28 million effort collapsed the next year when the city refused to provide the necessary $8 million subsidy.
A third attempt, this time by Ray Harris and his partners in STA Associates, came the closest to getting off the ground. Upon receiving the city council's unanimous approval for a mixed-use redevelopment to include government services, light industrial, schools, office and retail tenants, STA negotiated a $5.2 million purchase agreement of the site from Sears. But over the next four years, the deal slowly disintegrated. Though the developer lined up significant public subsidies and began improvement work on the site, a solid tenant base never materialized. In 2001, the MCDA assumed STA's $6.8 million mortgage on the site.
In 2002, the city sold the portion of the Sears site north of the Midtown Greenway to Abbott Northwestern Hospital. That is the location of the hospital parking ramp now under construction.
6. Hopes for the Present
The city's present attempt to redevelop the former Sears property finds the Lake Street-Midtown Greenway corridor a much more viable host for large-scale investment. In recent years Lake Street has been energized by immigrant entrepreneurs. The members of the Phillips Partnership and Midtown Community Works Partnership, among others, have seeded the vicinity of the Sears site, building and improving houses, adding massively to nearby corporate and hospital facilities, targeting crime, setting up career ladders, exploring freeway ramps for better access, even developing a greenway trail – a bike path with the potential for streetcar development – in the abandoned rail trench that runs under the Sears building.
Meanwhile, the coming of light rail and the reconstruction of Lake Street portend substantial investments in transit and other public infrastructure. With the added benefit of such major institutional interest as the McKnight Foundation's Pilot Cities Initiative now being deployed in the corridor, the momentum for revitalization can now strongly support a Sears site redevelopment consistent with the values of the allied leadership of the public and private sectors in south Minneapolis.
7. A Chronology of the Sears Complex
1928: Sears builds mail-order warehouse/retail building on Lake Street in south Minneapolis, part of a national expansion.
1964, 1979: Major additions push complex north to E. 28th Street.
1989: Vancouver developer Cal Investments proposes hotel and 350,000 square feet of retail at Sears, with Sears distribution center closing in early 1990. Proposal never materializes.
December 24, 1994: Sears shuts down its retail store on Lake Street.
January 1995: Chicago developer Patrick Daly emerges as a potential Sears developer.
October 1995: Neighborhoods pan Daly's proposal for razing the landmark Sears tower, replacing it with 209,400 square feet of suburban-style big-box retailing.
December 1995: Nonprofit Minnesota Diversified Industries moves to the north warehouse with about 150 jobs that pay between $6 and $10 an hour.
May 1996: Daly requests almost $8 million in public subsidy for a $28 million proposal, which eventually kills city interest.
December 1996: Joe Selvaggio says he wants to discuss a market-driven but community-oriented purchase of the building.
April 1997: Developer Ray Harris discloses that he and two partners want to buy the complex, razing only its auto center.
August 1997: Harris and his partners, known as STA, sign a purchase agreement with Sears.
Early 1998: A bid by Sears to cancel the planned sale in favor of one to a Phoenix developer is fought by STA in court. Sears acts after a closing date for STA passes without the deal done. Settlement sets a March deadline.
March 1998: STA purchases the complex for about $6 million, financed by Marquette Bank and the Minneapolis Community Development Agency (MCDA).
Early 1999: STA announces plans that include light-industrial and warehouse jobs, retail and government operations, movie houses, a transit station, and a Midtown Greenway connection.
April 2000: Allina Health System, owner of nearby Abbott Northwestern Hospital, discloses interest in locating corporate jobs in a Sears building.
Spring 2000: STA has lined up millions in public subsidies for rehab work on the building but can't meet its own leasing targets. It blames the city's delay in building parking ramps.
August 2000: The city lets ramp construction bids expire for STA's lack of signed leases. The city consults its attorneys.
March 2001: STA agrees to deed the property to the city for $2.4 million in lieu of moving ahead with its foreclosure lawsuit.
December 2001: STA deeds the site to the city, which assumes a $6.8 million mortgage owed to Marquette Banks.
December 27, 2002: MCDA signs documents selling portion of Sears site north of railroad trench for $5.2 million to Abbott Northwestern for parking ramp, storage and expansion space. Payment to be made today.
January 1, 2004: MCDA begins paying interest on remaining $1.6 million loan to Marquette unless debt is repaid.
Source: Minneapolis Start Tribune, December 30, 2002.
8. Sources
" 16-Screen Cinema Is Set for Sears Site," by Richard Kindleberger, The Boston Globe, July 8, 1997.
" A Mecca to Commerce, Landmark Center Near Completion in City's Fenway," by Richard Kindleberger, The Boston Globe, October 8, 2000.
" A Sense of Renewal," U.S. Environmental Protection Agency, June 4, 2001. Online at www.epa.gov/region6/6xa/brownfields_renewal.htm
" Architect Lays Out Sears Vision," by Steve Brandt, Minneapolis Star Tribune, February 20, 2003.
" Blues Signs on for the Landmark Center," by Patricia Resende, The Boston Globe, March 5, 1999.
" Chronology: The Sears Complex," no author, Minneapolis Star Tribune, December 30, 2002.
" Developer Eyes Sears Restoration," by Richard Kindleberger, The Boston Globe, August 7, 1996.
Eddie Saig of Saig Company, commercial realtor, Memphis Tennessee, August 26, 2003. Phone conersation.
" HUD Denies Loan for Renovating Old Sears, Says Apartments Risky," by Jerome Obermark, The Commercial Appeal, December 9, 1999.
" Landmark Center Stores Open Up," by Greg Gatlin, The Boston Globe, May 31, 2000.
" Neglected Neighborhood Revitalized in Dallas," no author, Apartment Finance Today, no date. http://www.housingfinance.com/aft/articles/2001/01MayJuneNeglectedNeighborhood/
" Request for Proposals: Former Sears Retail & Warehouse Property," Minneapolis Community Development Agency, April 8, 2003. http://www.mcda.org/agenda_actions/past_OC/OC030408/lake_street_center.htm
" Sale of City Hall East Could Reinvent Ponce," by Maria Saporta, Atlanta Journal-Constitution, July 14, 2003. Phone conversation with Maria Saporta to follow up on facts from the story, August 22, 2003. http://www.ajc.com/business/content/business/saporta/0703/14saporta.html.
" Sears Building Sale Completed," by Richard Kindleberger, The Boston Globe, March 6, 1997.
" Take a Train Lesson from Dallas, Of All Places," by Norman Washington Garrick, Op-Ed in the Hartford Courant, December 15, 2000. http://www.engr.uconn.edu/~garrick/transportation/oped-dec-2000.htm
" The Last Urban Places," by Felicia Paik, no date. http://www.forbes.com/2001/08/10/0810home_print.html
Title unknown, article from CRM magazine by Tom Fudge, October 1997. http://www.skyscrapers.com/re/en/cd/co/105234/ Plus subpages.
More Picture links for Sears Crosstown
Ever Wonder What The Inside Looks Like Now?
At night, the building is "occupied" - homeless people use the millions of sqft for shelter.
Inside Sears Crosstown - Page 1
"Reused" Sears Landmark Buildings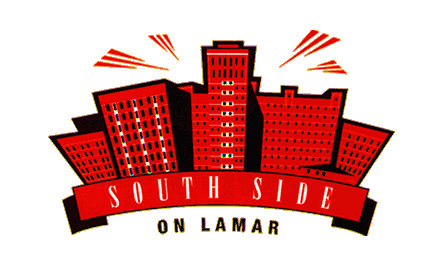 The Dallas "Southside on Lamar" project: