Shopping a dead mall site
With Wal-Mart out, owner eyes industrial development
By Amos Maki Memphis Commercial Appeal
Sunday, January 6, 2008
With Wal-Mart Stores Inc.'s decision not to build a store at the old Mall of Memphis site dealing a severe setback to any hope of a retail revival there, the property's owner, a division of Lehman Brothers Holdings Inc., is turning to industrial real estate developers.
"Certainly the retail development that was in the works would have been nice, but now that the entire property is back on the market, this gives us the ability to market the entire site to other developers and users who may not have been interested in just a portion of the property located next to a retail development," said Scott Barton of CB Richard Ellis Memphis, which is marketing the site for the property owner. "Retail is not completely out of the question here but there appears to be more interest from the industrial and office community right now.
"The bottom line is that we have a 90-acre property right on the interstate which is ripe for redevelopment, and it is located right in the middle of our metro area.
"Ownership is excited about a redevelopment here and we are talking to several developers about the property. At this point, there is legitimate interest and we are optimistic that something can be put together this year."
Officials with Panattoni Development Co. and Industrial Developments International -- two of the world's largest industrial developers with significant local portfolios -- said they have spoken with Barton about the site.
"We have been contacted and are evaluating that and other opportunities in the Mid-South," said Al Andrews, local partner with Sacramento, Calif.-based Panattoni.
While the property's owners are considering industrial uses or selling to industrial developers, barriers to redevelopment of the site, including the poor state of the local industrial market, land costs, city taxes and crime, remain.
Local government and real estate officials said previously that landing Wal-Mart was the best possible outcome for the site, former home of the 1.2 million-square-foot mall, because the company's stores often act as magnets that attract other retail and dining options.
Bentonville, Ark.-based Wal-Mart was under contract to buy about 22.5 acres of the 95-acre site at Perkins and I-240, and even filed a site plan for a 176,000-square-foot store with the Memphis and Shelby County Office of Planning and Development.
But in November Wal-Mart said it would no longer be pursuing a Mall of Memphis store as the company began scaling back new stores over Wall Street concerns that the retailer's new stores were stealing sales from existing outlets.
Wal-Mart operates an existing store near the Mall of Memphis site, in the Delta Square shopping center on American Way.
The Mall of Memphis site could hold promise as an industrial business park lined with massive warehouses.
The site is close to the area's two main industrial submarkets: Southeast Memphis and DeSoto County. Southeast Memphis is home to some 66 million square feet of industrial and warehouse space. Fast-growing DeSoto County, at roughly 16 million square feet of industrial and warehouse space, is the second-largest industrial submarket in the Memphis area.
The site has interstate access with I-240 ramps at Perkins. It is close to Memphis International Airport and the FedEx Superhub there. And a major office park, Thousand Oaks, is across the street on American Way.
But the local industrial market is in a slump, with developers sitting on inventory and land and reluctant to acquire more of either.
Memphis isn't alone in struggling with how to redevelop a major mall site. A nonprofit called Deadmalls.com details the decay of America's malls.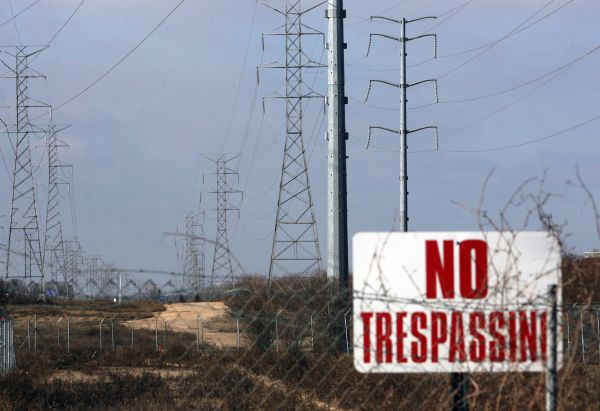 According to a 2005 report by the Congress for the New Urbanism and the United States Environmental Protection Agency, redeveloping abandoned mall sites is a massive effort "shared by multiple stakeholders -- not only property owners, but mayors and other civic leaders play a significant role in turning a problem property around."
"Absent successful revitalization efforts, the value of greyfield mall sites will be reduced to land value less the cost of building demolition," said a 2001 report by CNU and Pricewaterhouse- Coopers.
"There are sites that have already reached that point, with harsh community and economic impacts, in every region of the country," the report said. "For a local community, a greyfield is more than just visual blight. It means lost tax base, lost job opportunities, and valuable land sitting unused."
Closer to home, Mallofmemphis.org showcases the mall's historic birth, life and death.
The mall closed in December 2003, 22 years after it opened to much fanfare. Once the crown jewel of Memphis retail -- shoppers from across the Mid-South packed its stores and ice skating rink for years -- the mall began to suffer in the 1990s.
A declining neighborhood and a large demographic shift, combined with bankruptcies of large national and regional retailers and some high-profile crimes, led some stores to leave even before the 1.1 million-square-foot Wolfchase Galleria opened in Cordova in 1997.
According to U.S. Census figures from 1990, the census tract that included the Mall of Memphis site and surrounding neighborhoods had 5,542 residents with a median household income of $28,131. Of the 5,542 residents counted, 4,151 were white and 1,285 were African-American.
According to the 2000 Census, the census tract that includes the mall site had a population of 6,562 with a median household income of $31,000. Of the 6,562 residents in the census tract, 4,512 were African-American and 1,363 were white.
Other mall merchants left in 2001, following the loss of anchor stores Dillard's and J.C. Penney.
In addition, the mall faced increasing competition and an industrywide shift toward open-air "lifestyle centers" like the Shops at Saddle Creek or The Avenue Carriage Crossing.
Robert Lipscomb, director of the city's Division of Housing and Community Development and point man on many city redevelopment projects, said the city is prepared to do whatever is necessary to breathe new life into the mall site.
"It's in the city's best interest, taxwise, to get it redeveloped because right now it is an under-performing asset," he said. "We have to work with the developer and say whatever direction they want to go in, 'We will work with you.'"
-- Amos Maki: 529-2351