Sun Studio Cafe
Sam Phillips, rock and roll legend and former shopkeeper at The Mall of Memphis....
August 21, 1993 - Should the need for a Sun Studio Cafe Dixie-fried banana pie overtake you as you wander the wilds of East Memphis, you can now satisfy that craving without making the trek downtown. The Sun Studio Cafe East may open as early as this weekend in the Mall of Memphis, if all the required inspections can occur. The 150-seat restaurant is just inside the front door, in front of the skating rink in the location formerly occupied by the Chelsea Street Pub. A grand opening is scheduled for Oct. 10.
I had no idea he was in the building.
"Hi, I'm Sam Phillips," he said, sliding into the booth opposite me. "This is my place."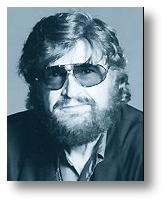 We were sitting in the Sun Studio Cafe, a retro diner improbably located in the Mall of Memphis. I worked at the local Oldies radio station, and was cooling my heels after a promotional broadcast for the restaurant's grand opening.
"Hey, that's cool. What's that?" Phillips gestured at the digital transceiver which linked me to our broadcast truck outside. It was a neat little piece of gear, and I was happy to give a quick rundown. I certainly wasn't prepared to interview the man who could arguably be termed the inventor of Rock-and-Roll. In any case, Phillips didn't seem in the mood to talk about himself. He wanted to twiddle with the equipment.
A waitress came over with a tall pair of soda glasses. "Try one of these," Phillips grinned. "A peanut butter and banana shake. Elvis loved 'em." I took a sip and smiled. It was disgustingly good. "You know, I started as a DJ," said Phillips. It showed. You could see it in the way his eyes kept wandering over to my remote setup. Once a disk jockey, always a disk jockey. We all love blinking lights and little knobs. I thought Phillips was going to elaborate on his early radio career, but he glanced at his watch and stood up as unexpecectedly as he'd first appeared. "Gotta go, sorry." Perhaps I looked disappointed: I knew I was missing out on some great stories. Phillips told me to hang on a second, and disappeared behind the diner's front counter. A moment later, he was back with a Sun Studios coffee mug. He signed it for me, shook my hand, and headed for the door. "Hey," he said from halfway across the diner. "Do you like doing what you do?" "You mean radio?" I answered. "Of course." "Good, good," Phillips nodded. "That's the way it should be." Then he was gone. Sam Phillips passed away in Memphis Tuesday at the age of 80. He'll be eulogized as the man who married Country with "race music" and created Rock-and-Roll's early sound, but I'll always think of him as a fellow broadcaster. I ended up using that coffee mug, rather than saving it as a collector's item. I've carried it from station to station over the decade or so since Phillips handed it to me as consolation for his abbreviated visit. The signature washed away long ago, but I know who gave it to me. Tomorrow morning, I'll sit in my office and review our radio group's spring ratings. I'll sip coffee from my Sun Studios cup and be thankful my stations are again at the top of the market. And I'll be grateful that pioneers like Sam Phillips helped make our industry a success. Thanks for the mug, Sam.
This story, written by Chris Baskind was copied from Paperfrog.com (his personal blog) with permission. The site has been retired but you can learn more about Chris on his Mall profile