Help - The Page Is Blank! Stolen by thugs!
Is this What You See?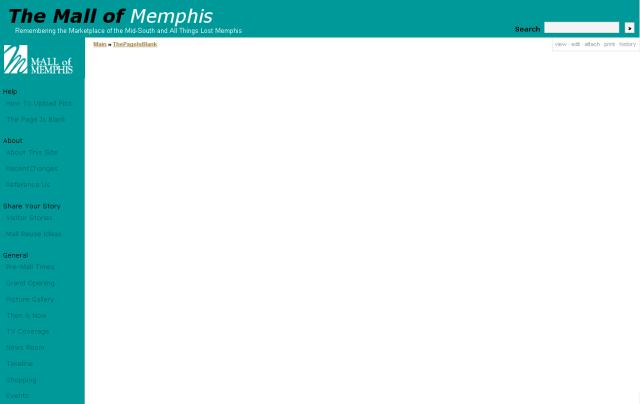 If you see something similar to this image (the side border and top menu in Mall Green but no text), no it wasn't stolen by thugs! Try scrolling way down the page. It seems that some browsers (older ones especially or non-maximized browsers) have trouble rendering the page correctly.
You will see the complete information of the page, just starting much further down than it should.
Things you can try to fix it:
1) Make sure your browser is running "full screen", not as a window.
2) Make sure your screen resolution is set to at least 800x600 or higher.
If all else fails, maybe a new browser is in order. Rather than use Internet Explorer, you could try one like FireFox, Opera or Mozilla. We like FireFox - it's safer to surf with (less prone to virus infection) and It's Fast, Friendly and FREE!