Thrust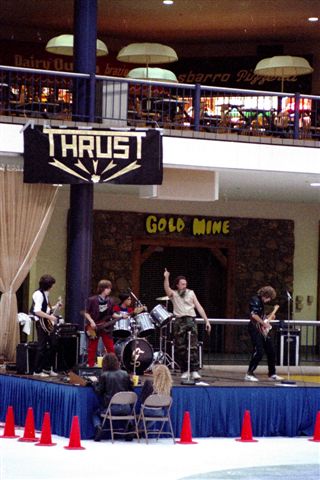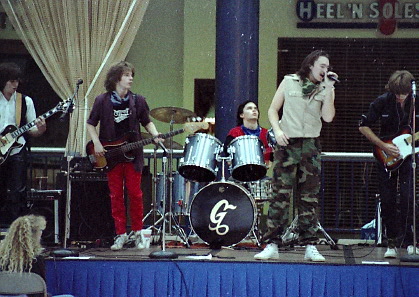 A visitor left us this message recently:
"I believe the band playing on this page( http://www.mallofmemphis.org/Main/DevinGreaneysCollection ) Thrust I believe I knew the guitar player, Ty Crook? and I also knew his family too he is the one wearing the black leather jacket on the left in the top pic and his face is looking down and hes on the left side of the stage in the bottom picture I think the music was hard rock because that was the kind of music Ty liked."
Not sure is this is the same person or not. A Memphis band played The Stage Stop on July 4, 2008 - named Thrust and billed as a Reunion. There is also a Memphis musician named Ty Crook - Myspace page for Ty Crook.
One in the same? Anyone know?