Carl Litton
Carl sent us an email detailing his connection to the Mall:
Since I contributed at least in a small way to the making of this dream of Jim Bridger's come true, I was captivated by your MOM site. I knew Jim Bridger personally – very personally actually – since I was dating his daughter, the lovely Cecilia Anne Bridger, on an off from about 1971 to around 1980. At 15 years old, Cecilia was the first real love relationship in my life. I have no idea what became of her or her beautiful sister Harriet Bell Bridger after Jim died. It is one of the truly unsolved mysteries of my life. I keep hoping that I'll run into someone that knows one or the other of them or what their names may be now. I believe that I still have pictures of the Bridger family back in the 1972 era that I'd be glad to upload if you think that might be of interest. Below, are high school yearbook pictures of the Bridger sisters at age 17 taken during the 1973-1974 school year at White Station High School.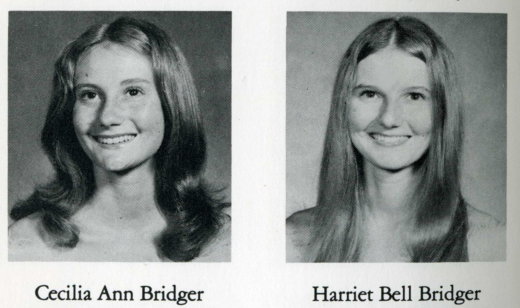 I spent many weekend mornings with Jim Bridger, his daughter Cecilia, and her sister Harriet, going from door to door in Parkway Village and accosting the residents with our petition sheets.
Here is a shot of Harriet Bridger and friend taken in the Fall of 1973.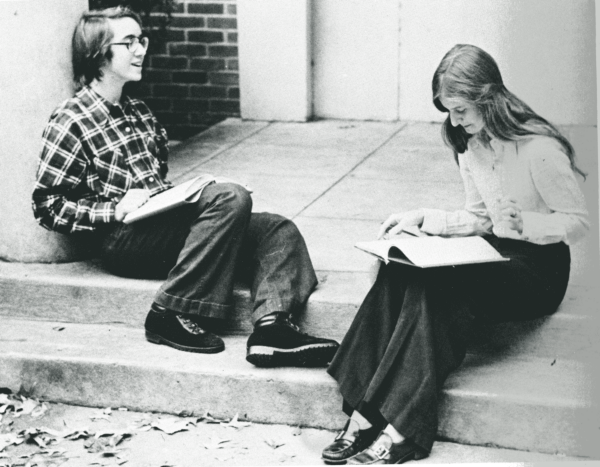 During the many years that the MOM was open, it was one of my favorite places, with its unique shops, theater, and food court. And it was my daughter's absolute delight to be taken there for ice skating at any time.
Thanks for the memories . . . . Shame that it is gone . . .
---
Thanks Carl and we look forward to seeing your pictures of the Bridger family!
For any surfers stopping by, if you know how we might get in contact with the Bridger family, please email mallofmemphis@gmail.com - Thanks!