Matthew Collins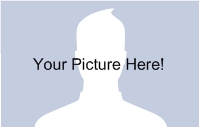 Born in St. Francis hospital in September, 1975, i am a native Memphian currently living in Fort Worth, TX. i spent much of my youth moving around, but most of it was in Memphis. i attended school at Denver Elementary in Frayser, Raleigh Egypt Middle and High Schools, and Craigmont High School in Raleigh, and most of my family is from the area or still living in the area. i have always had a soft spot in my heart for Memphis and am saddened to see what it has become. i am by no means a historian, i don't have much recollection of the finer points of Memphis history, old buildings, the landscape as it was 30 years ago, or any of those things. i do remember days of summer spent at Libertyland, going to Shelby Forest for a picnic with my family, getting ice cream at the Sweden Kreme, Tas-T-O Donuts and Pronto Pups, and the days that one could walk down Delano Blvd or Whitney in Frayser and feel safe. those days are gone, as are many of the landmarks that i remember most, or they're at least run down and only a shadow of their former selves.
I don't really remember exactly how i stumbled upon this site, but i'm glad i did. it's a trip back into my youth, and even though i didn't spend as much time at the MoM as many people that visit this site did, i do remember the mall and it is/was significant to me. just like many malls, it was a major force in the Memphis economy during its heyday, and its demise is just one example (or symptom maybe) of all that went wrong in Memphis. learning about the closing and demolition of the mall really tore into me, and hurt me deeper than i would have thought it could. the Raliegh Springs mall was really the one i went to most often (and it appears to be in horrific shape as well...), but the Mall of Memphis was, well, THE Mall of Memphis, and most residents of the city did make at least a couple of trips there, if only just to see it. i'm not even 100% sure that i fully comprehend that it's gone. i really want to go back and look at the empty field that sits where this giant retail landmark once was, just so i can see with my own eyes that everything i've read is true.
As i said before, i'm no expert, historian, or authority of any kind, i'm just someone who misses his once great home town, and the more that i read about things going away one by one, it saddens me. i always had hope that someone could clean the city up and i could return, but there's no way i'd ever move back to that city in its current state. what's worse is that i don't think it will ever get better. the current city management (read: Dr. Willie Herrenton) doesn't seem to care about the city itself, and the city is so racially polarized that the citizens will have a hard time banding together to fix any of the city's problems. Mall of Memphis; a microcosm of the city of Memphis. RIP MoM.