Other Failed Malls - Links
As it turns out, there are numerous sites on the web detailing the rise and fall of failed malls all over the country. Some remain standing today, wind blowing through the empty food courts and abandoned retail wings. A place for urban exploration and possibly one day, urban renewal. Other malls followed the Mall of Memphis on the short trip to oblivion. A few are listed below for your reading enjoyment.
In fact, there are so many malls being demolished that we have created a new site, Mall Memories to document the mall as it existed once upon a time. Please visit the site and just like here, please feel free to add information to help build the site - if your favorite mall is not listed, add a page for it - if it is listed, share your favorite memories with others.
Some of the closed malls have been repurposed as government offices, school classrooms, medical plazas, etc. Others were freshly remodeled in a false hope of recapturing the glory days and then quickly closed and razed. Whatever the end, the shopping experience and "sensory overload" of visiting a "destination" mall is becoming a much less common experience all across the nation.
An interesting source on mall history and shopping mall studies is at American Studies at Eastern Connecticut State University
In many, many, many of these stories listed, you will find that the malls are being replaced with a single branded store : Wal-Mart.
Speaking of Wal-Mart, check out their store count growth at Wal-Mart Expansion... its insane. Its scary
---
Dixie Square Mall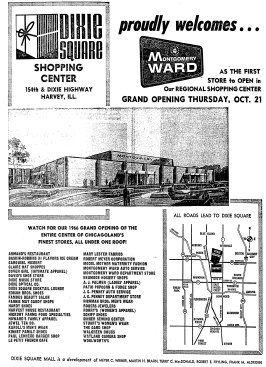 Located in Harvey, IL, opened in 1966. One of the first totally enclosed shopping structure in the United States - the first being Southdale Center. Dixie Square was featured in the cult classic "Blues Brothers" and is now the subject of an upcoming documentary film.
---
Cinderella City Mall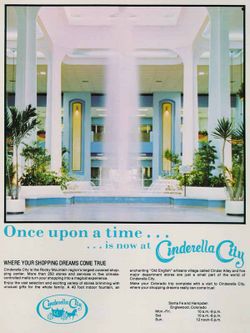 Cinderella City Mall was a large shopping center located in Englewood, Colorado. The mall, built in 1968 and demolished in 1999, once held the distinction of being the largest covered shopping center west of the Mississippi River and featured four unique individually-named sections: Rose Mall, Gold Mall, Shamrock Mall and Cinder Alley. In addition, the Center Court area was known as the Blue Mall.
http://en.wikipedia.org/wiki/Cinderella_City_Mall
---
Carolina Circle Mall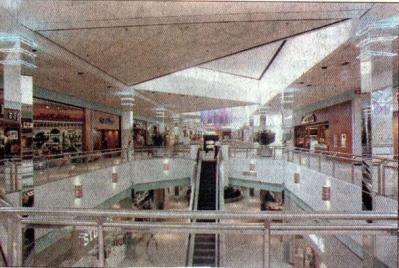 Great 90's Mall - Is it just me or is quality retail ain't what it used to be?
My town had a mall called Carolina Circle Mall. It was a perfect example of typical 90's mall. It had a carousel, it had a video arcade, it had an ice cream shop, it had a movie theater, and it had a Montgomery Ward. But with the dawn of the 2000's, the mall closes and in 2005 is destroyed with a Wal-Mart set to open this summer.
I miss a retail area where you could go and not only shop, but relax with friends on a carousel.
---
Lakehurst Mall of Waukegan, IL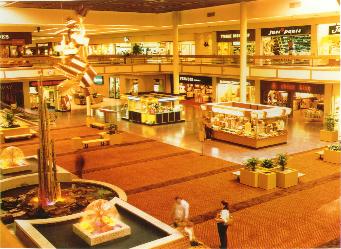 Lakehurst history reads very familiar to Mall of Memphis fans. Opened in 1971, Lakehurst was a sprawling, mixed-use complex which housed a 1.1 million square-foot enclosed shopping mall and numerous freestanding commercial, office, recreational, and residential structures. Lakehurst remained in operation for 30 years, until competition from nearby mega-mall Gurnee Mills and the departure of many of its anchor retailers led to the mallís demise and eventual closure in 2001. The shuttered Lakehurst Mall spent three years in decaying limbo and was completely demolished in 2004.
http://www.lakehurstmall.net/index.html
---
The River Roads Mall in Jennings, MO
A little of the demolished Mall lives on in a flowerbed - Toby Weiss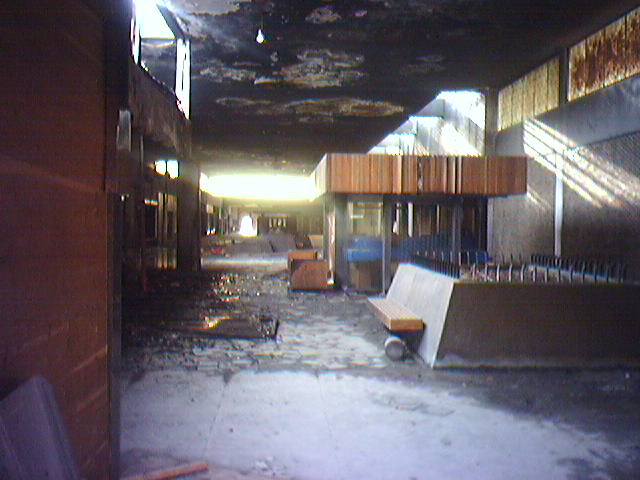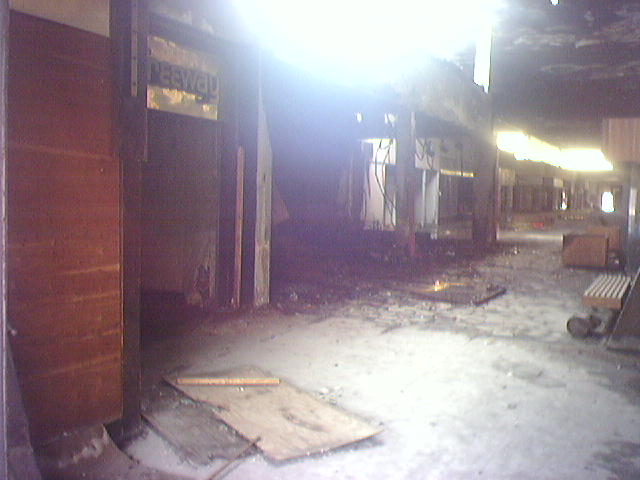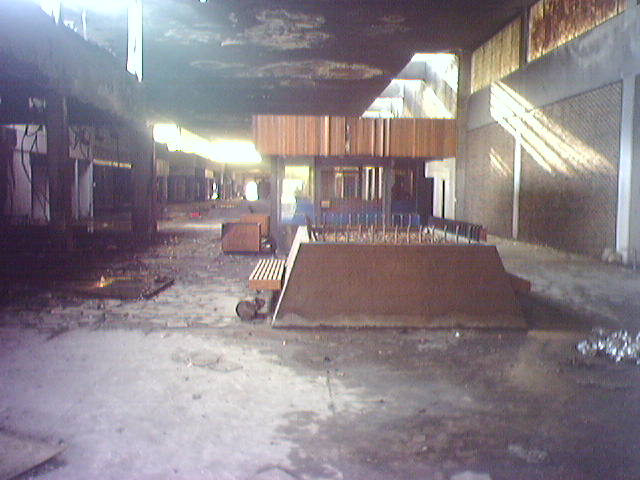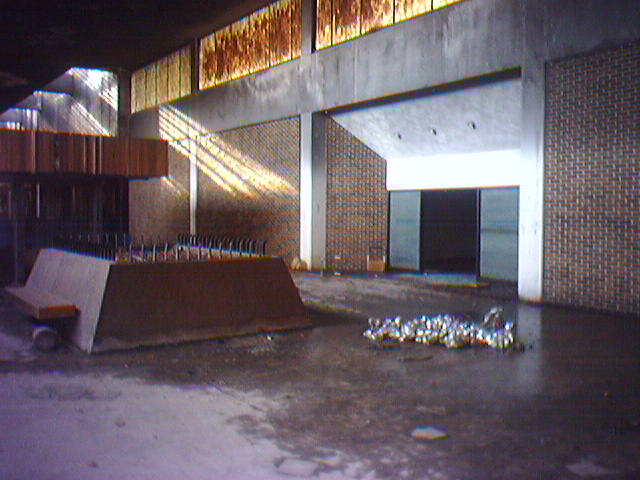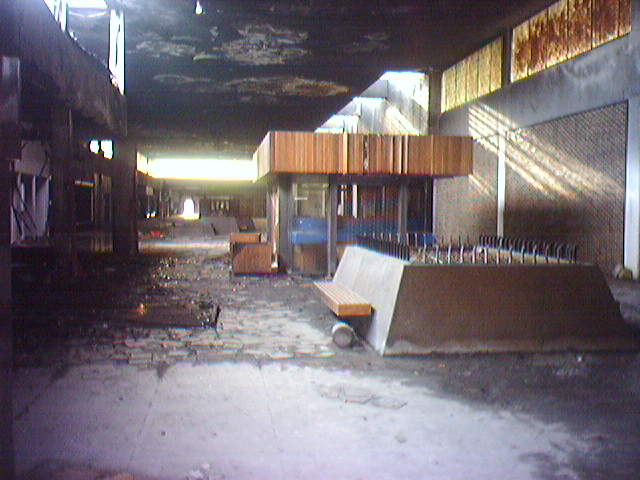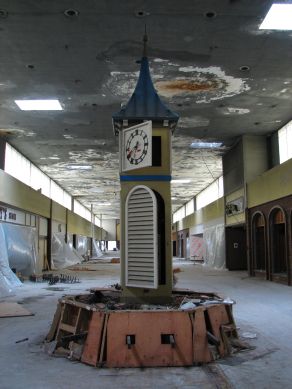 River Roads Mall in Jennings MO was one of the first enclosed malls in the United States. Built in the mid 1950's the mall's original anchors were Stix Baer & Fuller and Woolworth's. The mall was added onto in the late 1960's when JC Penney was added with new specialty shops. While River Roads' indoor mall corridor was shuttered permanently in 1995, one store still operates on the property: Food For Less. Food For Less is connected to the mall but has no access to the mall corridor. Also, Firestone Tire & Auto operates still as an outparcel.
Some cool things to note about River Roads are that the old Woolworth's had a toy train track that was mounted high on the walls that ran around the perimeter of the store. Also, the mall has a tunnel system that runs below it for delivery vehicles. This tunnel starts behind Food For Less and has its exit by JC Penney and the rear mall entrance. In the front of the mall, near the old Stix Baer & Fuller (later Dillard's) there was a sunken outdoor atrium with trees and a fountain. There was an entrance to the River Roads Bowling Alley down there.
DeadMalls.com details on The River Roads Mall
---
The Carolina Circle Mall, Greensboro, NC
wow, reading the story behind this mall is very interesting because there is so much about it that sounds like the Mall of Memphis' history. this mall's location wasn't prime like MoM's was, but there is an awful lot about it that is just familiar. i'll just link you to it and let you read, but it's certainly a story many Memphians will relate to.
---
The Mall at The World Trade Center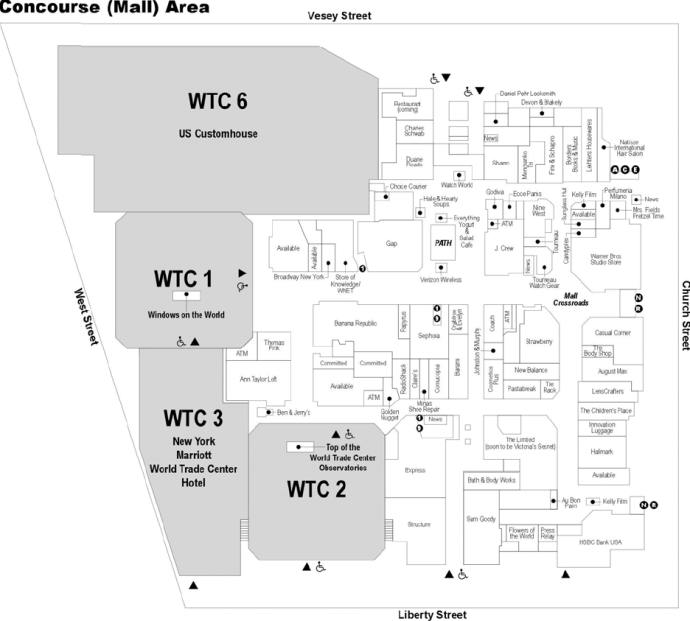 Many people outside New York didn't know there was a shopping mall under The World Trade Center. Mall failure history in general and especially the planned demolition of formerly successful malls leaves many feeling empty and sad. The attack and destruction of the WTC along with the mall and subway facilities underneath, purposely killing 3000+ innocent people in the process is not simply another sad, cold chapter in mall retail history. It's evil personified in tragically misguided zealots.
The attack was also a defining moment for the future of America. These acts clearly demonstrate the inhumanity and insanity of what history will remember as nothing more than raving madmen, no matter what religious spin these murderous acts are cloaked with.
It's beyond the scope of a humble mall history site to deal with such horrific world issues, but the past speaks to us on events like this: "There are risks and costs to any action. But they are far less than risks and costs of comfortable inaction." - John F. Kennedy. If you disagree with one of America's greatest former leaders, study up on British Prime Minister Neville Chamberlain and his legacy of appeasement during WWII.
With its 80 stores and 427,000 sq. ft. of retail space, The Mall at the WTC was the largest facility of its kind in the area. It included such mall standards as Borders, The Gap, Sam Goody, The Limited, Express, Structure, Warner Bros. Studio Store, J Crew, Banana Republic, Ann Taylor Loft and many others. The Mall also had service-oriented and convenience retailers such as Duane Reade drug store, and several fast food establishments. Amazingly, all mall staffers were able to escape uninjured in the attack.
References
The Mall at The World Trade Center
http://undergroundozarks.com/blog/index.php/memorymachine/2006/05/14/demolition_of_river_roads_mall