Kristen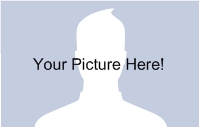 welp there's not too much to tell about me except that I have very fond memories of the mall my allowance blown at Record Bar getting Duran Duran and Hall & Oates RECORDS LOL not cd's and I remember the first or second CD I got was from there too and I remember the first "Cassingle(cassette single)" was Bryan Adams In the Heat of the Night" there too and I remember getting a lot of records at their Finyl Vinyl sale when they discontinued their Records" at the Record Bar" making it be "Trax" anyway I digress(A LOT I have ADHD LOL) I am Kristen I loved MOM and I miss it a lot. if I can ever find it I will send pics of my Units clothes and a 16 plus bag to the site.
Name: Kristen
First time @ the mall: sometime in 1982
School I went to : Kingsbury
Store most missed: Record Bar
Store not visited: Stuarts
Store I got clothes at:16 Plus and Units
Store I loved to "play" in: McDuff? and Video Concepts
Place I wish I went to more: Gold mine and Ice Capades:
Last movie seen at MOM: Men in Black
Fave Gadgets and whatnot store: It's a Small World(I loved their plastic add a charm necklaces I still have 2 of the charms I got from there!)
MOM is the best reason for a time machine isn't it?
Welcome!
MallofMemphis.org welcomes Kristen to the project! Thanks for your time and for helping us build the tribute! If you want to allow other Mall fans to contact you, be sure and include your email address here in the form shown to keep spammers away! Thanks again!
If your email address was myname@domain.com, write it like this: nameATdomainDOTcom