Elvis
When Elvis showed up at the White House on Dec 21, 1970 and hand delivered a 5 page handwritten letter to the guard, with a request to meet with President Nixon....right then, a quick call was made to the Presidents secretary which literally went:
guard-"The King is here to see the President."
President Nixon's secretary-"We have no kings scheduled with the President today"
guard-"Not just any two-bit king, THE KING is here...The KING of Rock and Roll!"
People scrambled in all directions. It's a fact that 2 hours later, The King walked into the Oval Office and met with President Nixon. No appointment needed.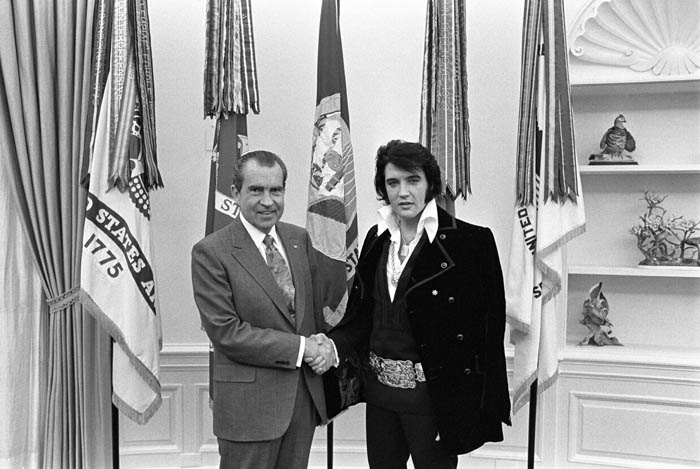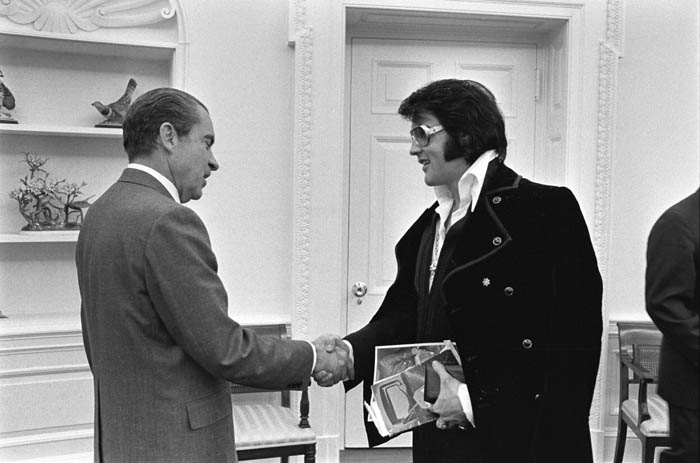 Glory Days
To get an idea how "down home" Elvis was, you should remember where he came from. This man known the world over by his first name and could get in to see the President of the United States without an appointment lived a simple life in the beginning.
In 1956 Elvis lived during the most successful year of his career in this house - with his parents: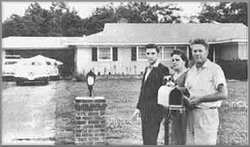 He had an astonishing eleven Top 40 hits, including the classics Heartbreak Hotel, Don't Be Cruel, Hound Dog, and Love Me Tender. His first album hit #1 on the charts in May, and by October he had sold more than 10 million records. In April he signed a movie deal with Paramount, and in November Love Me Tender opened, quickly garnering the second-highest ticket sales of 1956. Elvis dated actress Natalie Wood, and she was a house guest in this home on Halloween. Also during 1956 Elvis made his controversial appearances on The Ed Sullivan Show and The Milton Berle Show.
References
Elvis's home information courtesy of On This Very Spot.
Of all the requests made each year to the National Archives for reproductions of photographs and documents, one item has been requested more than any other. That item, more requested than the Bill of Rights or even the Constitution of the United States, is the photograph of Elvis Presley and Richard M. Nixon shaking hands on the occasion of Presley's visit to the White House.
Elvis wrote this letter to the President and delivered it to the gate himself: Attach:epletter.pdf
One of the many memos from that day at the White House: Attach:epmemo1.pdf
To see all the pictures and complete story: http://www.gwu.edu/~nsarchiv/nsa/elvis/elnix.html#docs