Memphis - July 18, 2006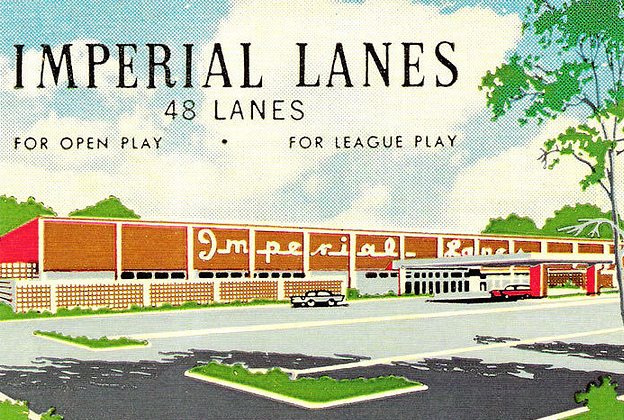 It was announced that the oldest bowling center in Memphis will be closing.
Imperial Lanes, which opened in December 1958, will be auctioning off all equipment in preparation for the final ball rolling down the lane. As this is written, there is no set date for closing but the MAUSBC office has been informed that there will not be any Fall leagues at Imperial. Manager Bob McKinney is working with other Centers in hopes of relocating the leagues with as little disruption as possible.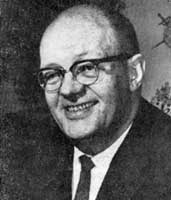 From its construction by George Long of J. Strickland & Co., Imperial Lanes has been a preeminent icon on the Memphis bowling scene. Along with its sister center, Cherokee Lanes, they formed the two centers with the most lanes of any houses, Imperial having 48 lanes and Cherokee having 50 lanes.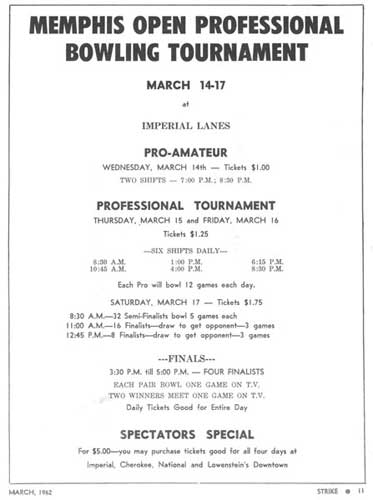 Don Tebbe was the first General Manager and was arguably one of the finest promoters of bowling this city has ever had. Before he left, in 1966 or thereabouts, Mr. Tebbe was instrumental in helping to bring over 16,000 women bowlers to the 46th WIBC National Tournament to Memphis and Imperial Lanes in April, 1963.
He also brought Memphis' first Professional Bowling Association (PBA) tournament, the Memphis Open, in March 14-17, 1962. That tournament had 144 professional bowlers and was won by Glenn Allison who pocketed $5,000 for his win.
At one time, Imperial had one of the finest "sit down" restaurants in the entire city, complete with chefs, waitresses and menu ordering. Many leagues had their end-of-year banquet there. The restaurant was closed in 1968 for a very odd reason - no parking. Imperial was so busy that, unless you got there early, you had to park in an adjoining lot or on Summer Avenue.
In 1975 Dean Folden, then General Manager, went to Japan to buy some pinsetters. He visited two centers there and returned home, with the equipment to be shipped later.
Imperial hosted eight (8) ABC City Tournaments with the last one being held in 1996. We do not have a count of how many times Imperial hosted the Women's City Tournament.

Imperial never moved into the "modern era" of bowling. They were the only remaining center to not have automatic scoring or Cosmic-style bowling.
When it opened, it was the most modern and popular bowling center in the city. History will smile down on it with satisfaction. From all the banquets and old-style scoring, to all the city tournaments and state tournaments and special events, Imperial was one of a kind.
We're going to miss you ole friend!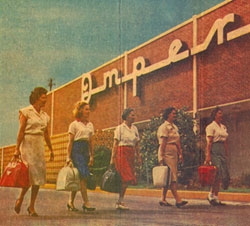 Women bowlers take the spotlight in Memphis as (from left) Julia Gunti, Nancy Folden, Sis Conley, Goldie Penny and Alberta Boartfield join others in "Memphis Night" opening the Women's International Bowling Congress' 46th annual tournament at Imperial Lanes in 1963.
http://www.memphisbowling.org/news_imperial_closing.html
---
Clinton Yelvington has visited the lanes and posted his final tribute here : http://gallery.me.com/tby/100081
---
Bowled Over
Sale of Summer Avenue's Imperial Lanes marks farewell to a piece of local history
Tuesday July 25, 2006
ANDY MEEK | The Daily News
CLOSING TIME: Shane Lumpkin, an employee of Imperial Lanes on Summer Avenue, cleans one of the bowling alley's lanes. The Memphis facility could be bulldozed as early as January. --
PHOTOGRAPH BY ANDY MEEK
Imperial Lanes at 4700 Summer Ave. soon will meet the same fate as a set of pins after a perfectly rolled strike.
A real estate deal is in the works to sell the property on which the bowling alley sits, a place that's become a Memphis landmark since it opened in December 1958. The details haven't been finalized, but the project apparently would involve knocking down the 48-lane bowlers' hotspot and putting up a retail strip center, according to sources close to the deal.
In preparation for its eventual closing, all the bowling alley's equipment will be auctioned. Bobby McKenney, Imperial's manager, already has notified league bowlers they should make other arrangements. The bowlers had been preparing for the fall league season that would have started in late August.
Pinned by uncertainty
For now, though, the bowling alley is still open 24/7, just like it's always been. No closing or demolition dates have been scheduled yet - to the chagrin of McKenney, who's worked there for 33 years.
"I wish I knew - it would help me out a whole lot," he said.
The project appears to be tied to the recent acquisition and demolition of the nearby Admiral Benbow Inn at 4720 Summer Ave. Michael and John Turley bought the 3.58-acre hotel property for $660,673 in October and the hotel was demolished a few months ago.
That property most recently was appraised for $1.05 million, according to Chandler Reports, www.chandlerreports.com. The bowling alley property's most recent appraisal was for $1.8 million.
Efforts to reach the Turleys were unsuccessful, but McKenney and another local bowling industry official agreed the same owners have been working to acquire both properties.
"The guy who bought the Admiral Benbow told me he had plans to put in a strip mall, and I believe that's tied in with this property here," McKenney said.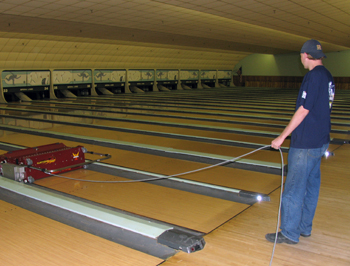 Diana Wooten, administrative assistant for the U.S. Bowling Congress of Memphis, agreed and said she's heard the bowling alley will come down by Jan. 1.
"We're really sad about it, too, because it's the oldest one in the city," she said. "And I hate to see a bowling center taken to the ground."
Rolling toward what?
If the buyers are the same Turley brothers who purchased the hotel property, they are a pair of developers with professional ties deeply rooted in Memphis.
Their father was developer Dan Turley, who founded several real estate companies over the years and pushed a concept known as "garden apartments" - low-rises that are heavily landscaped. When former Shelby County mayor Jim Rout was in his mid-twenties, he tangled with Turley over a zoning proposal for apartments on what would later be the site of the Mall of Memphis. Rout credited the episode with later inspiring him to get into politics, according to news reports of the encounter.
The Turley brothers - no relationship to Harbor Town developer Henry Turley - have been involved in plenty of work in their own right. One of Michael's recent projects includes a condominium property at White Station Road and Sanderlin Avenue.
John is a real estate developer living in Knoxville.
"The land has been sold, but they haven't closed on the deal yet," McKenney said of the Imperial Lanes property.
A last holdout
In some ways, the bowling alley with the retro signage on the front was always a throwback to a different era. In a farewell essay about Imperial at www.memphisbowling.org, the USBC of Memphis writes that it was the only bowling hotspot in the city to operate without the convenience of automatic scoring or Cosmic Bowling - the glow-in-the-dark, dance club atmosphere some bowling centers take on during certain evenings.
At one time, Imperial also boasted a full-scale restaurant with chefs and waitresses. Don Tebbe was the bowling center's first general manager, according to the USBC. And among the highlights of his tenure, he coordinated the arrival of more than 16,000 female bowlers to a national tournament at the bowling alley in the 1960s.
"For now, bowling is still fine, as far as our open bowling goes, which is slow this time of year anyway," McKenney said. "But I've had people calling me who I haven't seen in 20 to 25 years that grew up here, whose parents bowled here. They're coming back, taking pictures, wanting bowling pins as souvenirs. It's a big deal to a lot of people."
'One of a kind'
There's been a spate of real estate activity nearby the bowling alley property along Summer Avenue in recent months that includes some additional high-profile closings. A few of them include Stein Mart, which closed its former flagship store on Summer last year.
In March came the announcement that the fruit and vegetable grocer Market Basket at 4862 Summer Ave. would close. And so it did.
Now it appears the end of Imperial will mirror that of Libertyland, the 30-year-old Memphis amusement park that closed last year. The park's assets - everything from roller coasters to games like Whac-a-Mole - were auctioned off in June.
Meanwhile, the farewell essay on Imperial Lanes on the Memphis Bowling Web site reads, in part, "From all the banquets and old-style scoring to all the city tournaments and state tournaments and special events, Imperial was one of a kind."
Credit:
Update as of February 11, 2007 -- Imperial Lanes has been "spared" an untimely death. (Pun intended!) I spoke with the manager at Imperial before the start of the year and the deal to build a strip mall fell through. Thus, the lanes will continue to be open -- as Mr. McKenney put it -- "Forever." Here's to a 50th anniversary for Imperial (next year) and more! (Side note: I need to update my photo gallery to reflect this. Also, I am looking for any pictures of any defunct bowling alleys in Memphis -- especially Cherokee and Northgate (in Frayser.) If anyone has such pictures, please do not hesitate to contact me! clinton(dot)yelvington (at) mac (dot) com. --Clinton Yelvington
Update (9/9/09): Sadly, Imperial closed its doors on September 1st, 2009. I have heard that there are possible negotiations for someone to buy and re-open it, but if it's not sold by November 1st, it's going to be demolished. Here's hoping someone saves it! --Clinton