Memorabilia
Did you manage to get a piece of the Mall to hang on to? A chair, a sign, something that says "Mall of Memphis" on it? Did you buy something from the mall that you still use?
If so, how about snapping a pic of the item and posting it here so mall fans can enjoy?
If you have mall items to sell - post them here - for free!!!
If you don't have anything, consider visiting the Malls Shopping page - we have logo items and other junk to remind you of our lost Mall.
Thanks!
---
Mall of Memphis Merchants Manual
There was a time when to operate a store in the Mall of Memphis meant that you had to follow a specific set of rules and guidelines. These rules were provided to the store management in a 3 ring binder like this one. The rules in this case are long gone, as is the Mall itself but the binder remains...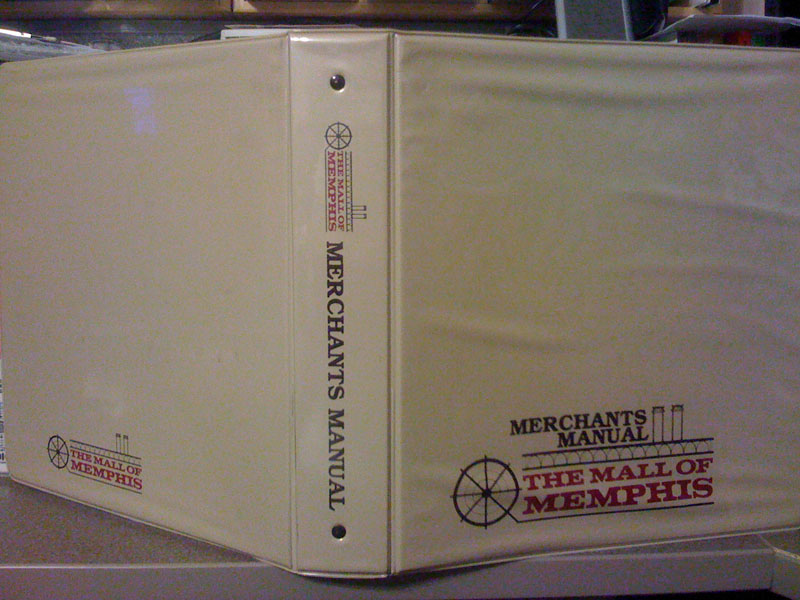 Mall of Memphis Kiosk Cart
Back in the day, this was the Mall cart in use at the mall.......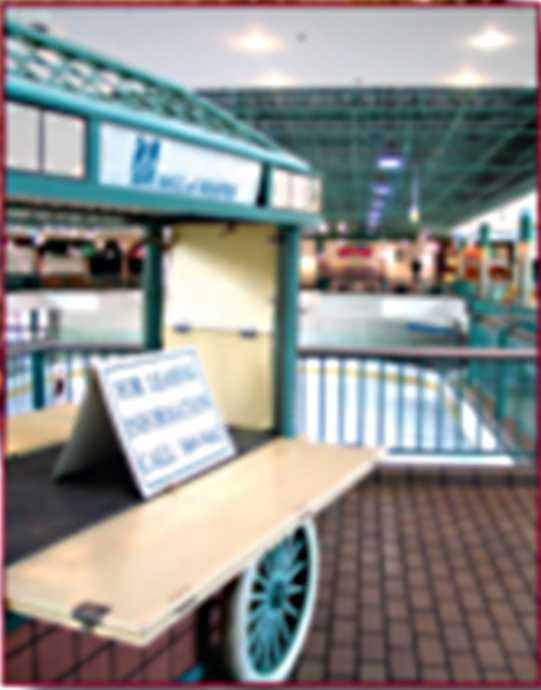 3/16/09 - Mark Bills spotted one of the old carts from the Mall downtown, still sporting Mall colors and the stylized "M" logo! He snapped a few pics with his iPhone and sent them our way. It's in the parking lot of the Kings Court Hotel on Union near Autozone Park. According to Mark, it's been out there for quite some time now.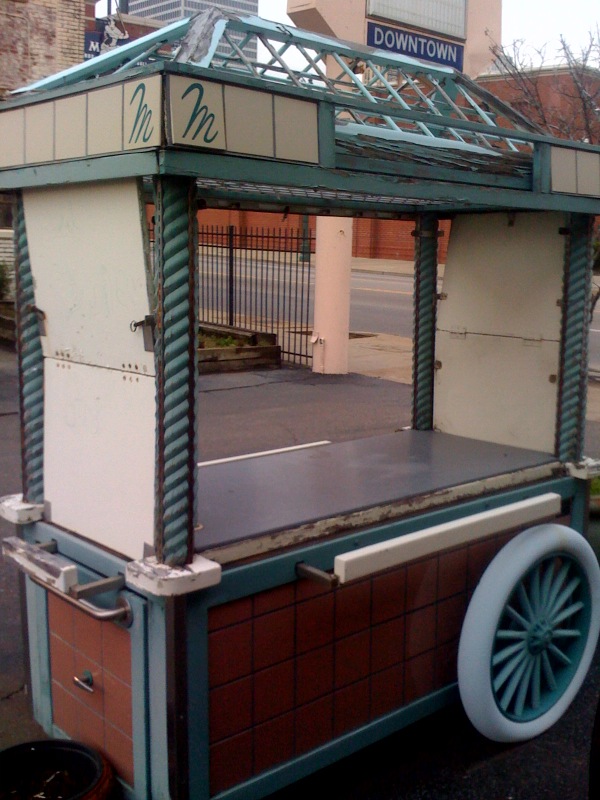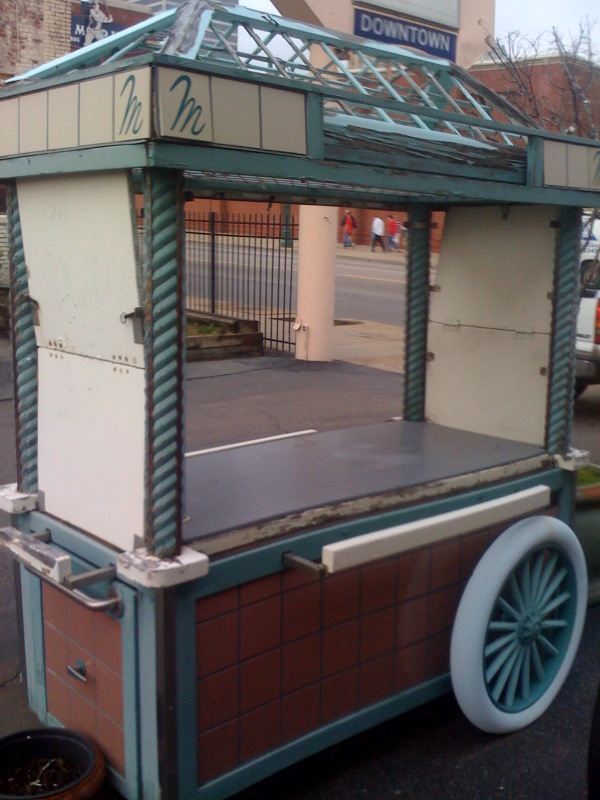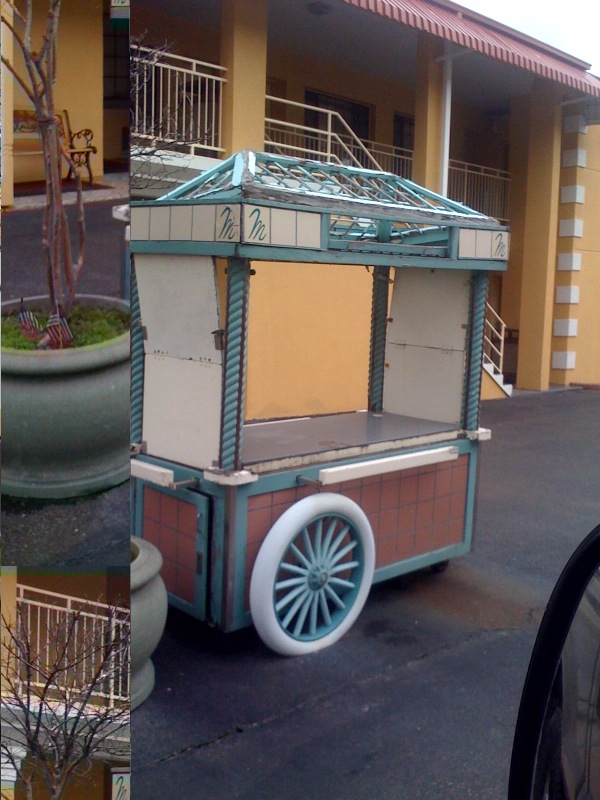 Food Court Chair
Remember those blue and yellow food court chairs? They were made extra heavy duty to avoid damage from unruly teens or just rough treatment. They were tough to just slide up to the table you were eating at, because of their weight. Apparently, most of the chairs were simply hauled away to landfills along with the concrete and rubble of the mall itself.
One food court chair lives on today in an undisclosed secure storage location, saved from the fate suffered by the rest of the mall. Maybe you sat in this chair during a visit? Note the color fade on the chair compared to the food court pic - taken on the last day the mall was open. Apparently this chair spent some time stored outside, before it was rescued. Thanks D!!!!!!
Video Concepts VCR
This VCR was purchased from Video Concepts in the mall, in the early 80's. This JVC HIFI VCR was over $1100 and that was with an employee discount. It does still work and has more buttons than you can imagine...but you can buy a better VCR now for $40....

Service Merchandise Alarm Clock
I was given this Sony alarm clock (Dream Machine, model ICF-C120) for Christmas in 1992. It was purchased at the Service Merchandise in the Mall of Memphis. Hasn't missed a minute for 14 years. --Clinton Yelvington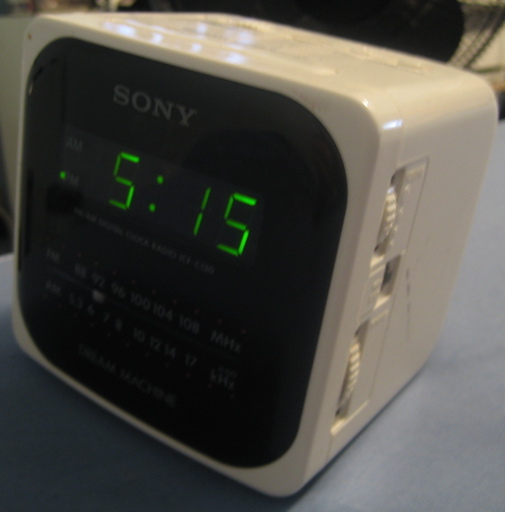 ---
Mall of Memphis Cinema
Your site host found this Mall of Memphis Cinema ticketstub in a coffee cub used to stash old pens and pencils in. This stub is apparently from the early days of the Cinema based on the price - note that prices had increased in the "Wargames" ticket below.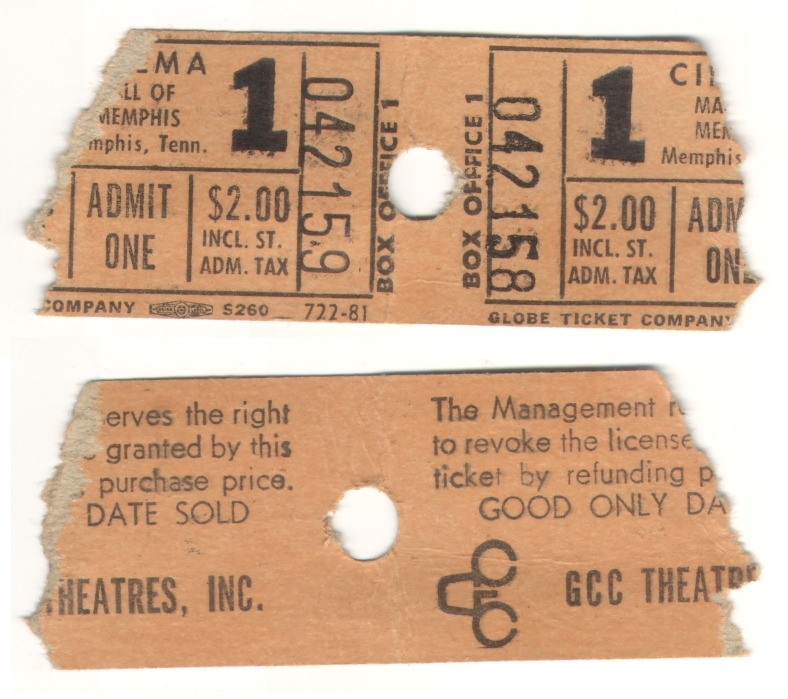 This ticket, one of the first 1000 sold, was to the movie "WarGames" starring Matthew Broderick - from the collection of David Smith. To see his Grand Opening m\items, visit David Smiths Collection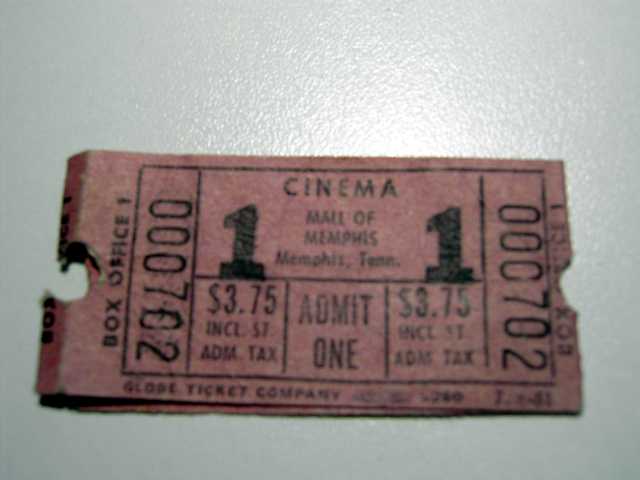 ---
Sprinkler Head
Chris stumbled across this surprising remnant of the Mall recently, an in-ground sprinkler head from the irrigation system that watered the Malls landscaping.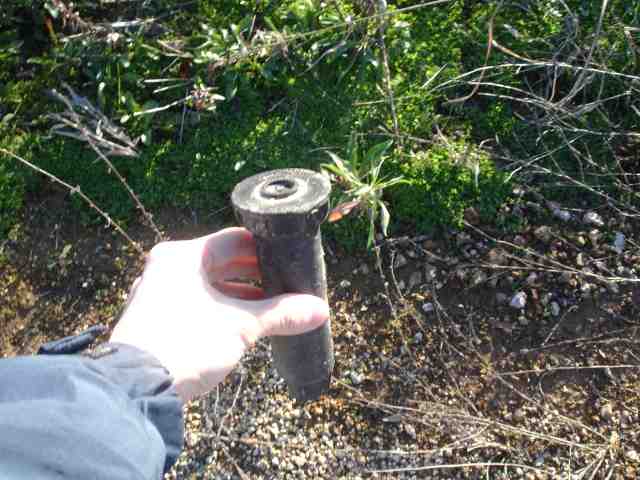 ---
Mall Maker Book
For social research, mall history and the hows and whys of mall design, this book is what you need. Students of design in particular will find this useful.
---
Feel left out? Nothing to remember the mall by? How about your own swell logo item?
Visit the Shopping page and remember the mall!!!!!