Mall of Memphis In The News
This page is where we post news, information and notable listings on The Mall of Memphis from mainstream media or other sources. For news on this web site, visit the Press room.
Mall News Notices and Mentions
1999
Mall management spends $500,000 on landscaping for the Mall of Memphis
The landscape design by a landscape architect used a primary palette of crape myrtle, tree form burford holly, willow oak and shore juniper. The project was won by competitive bid by Greenscapes
---
Mall of Memphis Sold to California Company Memphis Business Journal - May 14, 1999
http://www.wmcactionnews5.com/story/26659474/memphis-trivia-tuesday-thousands-hit-mall-of-memphis-opening-day?clienttype=generic&mobilecgbypass
The 1.1 million-square-foot Mall of Memphis has been purchased by American Mall of Memphis, LLC. a subsidiary of [[American Mall Properties LLC. The transaction was finalized and recorded on May 14. The company, based in Sherman Oaks, Calif., plans to revitalize the mall, creating 500 new jobs and $30 million in increased sales and revenue. The sale price was not disclosed.
Complete details Mall Sold
Mall Of Memphis Gets New Tennants Memphis Business Journal November 24, 1999
Mall of Memphis lands seven new stores The Mall of Memphis has announced seven new stores will be joining its retail tenants just in time for the holiday season. KB Toy Express, Import Express, Date Place Calendars, Street Gear and Time and Treasure Too have already opened for business, while Book Market is slated to open Nov. 26 and Photo Tech in early December. In addition, the United States Postal Service will open a seasonal branch inside the mall Nov. 26 which will also offer shoppers gift wrapping and shipping during the holidays.
Complete details Mall of Memphis Gets New Tenants
---
2000
County Clerk's Office opens at Mall of Memphis: Aug 21, 2000
The Shelby County Clerk's Office will celebrate the opening of a satellite office at the Mall of Memphis on Tuesday at 10 a.m. County Clerk Jayne Creson is expected to attend.
The Mall of Memphis will be the only mall in the city to have a County Clerk's office now that the office at Carrefour Mall has closed. The satellite office only handles marriage licenses and has issued more than 100 since its soft opening a week ago.
County Clerk Opens Mall of Memphis Branch
The Daily News - Monday, September 25, 2000
Many fall openings this fall at the Mall of Memphis New stores fueling growth as Mall of Memphis retools By Sue Pease The Daily News A number of new tenants are moving into the Mall of Memphis this fall as the $18 million renovation continues at the shopping center. American Mall of Memphis LLC, a subsidiary of American Mall Properties LLC, purchased the Mall of Memphis in May. According to mall officials, the space is quickly filling up. "This is further evidence of the new owners commitment to the property," Heather Webb, Mall of Memphis marketing director, said. "This has been a very positive year for the mall. It is sort of the American Mall Properties formula, to bring it up to be the market leader to be an exciting regional shopping destination," Webb added. American Mall Properties owns malls in Dallas, Sunnyville and Santa Maria, Calif. One of the most recent tenants to move into the mall, located at Interstate 240 and Perkins Road, is Johnny Macs Good Food restaurant. The restaurant opened in the food court in August and owner John McCain said he is excited about the new location. "We are looking forward to being a part of their re-awakening, so to speak. And I think as soon as the ice-rink gets done the place will just boom," McCain said. The restaurant serves traditional Southern food. Fried catfish, a fried pork chop sandwich, fried dill pickles and jumbo hot wings are part of the menu. Also, currently under construction in the food court is American Deli, which is expected to open at the end of October. Other new tenants in the mall include the Joy Collection, a 7,000-square-foot clothing store for women and children, Style Cutz, Citi Trends, Dollar Zone and a satellite office of the Shelby County Clerk. The indoor skating rink is under renovation and will be expanded to almost regulation size. Mall officials said they expect the rink to be complete by mid-November. The original parking lot has been repaved, and a new ventilation system installed. The roof is currently being re-done. The mall first opened in 1981 and is anchored by Dillards and JC Penney Co. Within the last six months, the mall has leased 45,000 square feet and according to leasing agent Ben Ward, it is currently 82 percent occupied.
---
2001
Anchors Leave The Mall Of Memphis - Nov 23 '01 Shopping in Memphis: From a confessed shop-a-holic!
The Mall of Memphis Long past its glory days, this mall is being abandoned by its largest, long-term tenants -- Dillard's and J.C. Penney. Unfortunately, there's not much left in this mall except the ice skating rink. I have spend thousands of dollars in this mall during lunch over the past several years. (My office used to be located nearby.) It's actually pretty sad there now -- I went back a few weeks ago to the Dillard's and Penney's closing sales.
More details here Anchors Leave
Mall of Memphis Marketing Manager Pat Kelly interview Pat Kelly
2003
Malls: Death of an American icon: The shopping mall is headed the way of the drive-in movie and the eight-track. What's replacing it? July 24, 2003: 9:58 AM EDT By Sarah Max, CNN/Money Staff Writer
NEW YORK (CNN/Money) - If you spent your formative years at the local shopping mall sipping Orange Julius and hanging out near the ubiquitous water fountain, you might be sad to learn that the mall as you know it is headed toward extinction.
Even former mall rats seem to think there are better ways to spend a weekend than wandering through the windowless vestibules of a non-descript mall, shopping in tired department stores and eating food court fare.
http://money.cnn.com/2003/07/02/pf/yourhome/deadmalls/
---
Mall of Memphis to close next month
Story last updated at 12:29 p.m. on November 17, 2003
MEMPHIS (AP) - The Mall of Memphis will close next month, but local and national real estate experts see the shutdown as an opportunity for growth. Officials face the task of reviving, reusing or clearing 90 acres of roofed and paved land on a prime site between two interstate highways. Mayor Willie Herenton named the area one of 20 targeted in the S.M.A.R.T. Neighborhood Revitalization plan. And CB Richard Ellis president Kevin Adams is organizing area business leaders to create a plan for the community.
Developer Nick Clark has met with a team of city, business, community and University of Memphis leaders for 18 months to develop a plan for the area. Clark says the area struggles with the perception of crime problems, a declining tax base and changing population.
Stanley H. Trezevant Jr. of Trezevant Realty, who developed Mall of Memphis on property he bought starting in 1967, said it wouldn't be smart to tear down the mall.
"There's got to be a change of use," he said. "It's still a dynamically wonderful location."
About 20 percent of the nation's 2,000 malls are struggling.
"The long and short of it is this is not death," said William Hudnut, senior fellow at the Urban Land Institute in Washington. "This is the beginning of new life and I think Memphis should look at this not as a failure, but as an opportunity for new birth in a new form."
Across the nation and even in smaller cities like Chattanooga, an emerging form is an "urban village" that combines housing with upscale retail and other amenities of neighborhood life.
The Mall of Memphis ceases business operations - Closing Notice

An Enormous Landmark Joins Graveyard of Malls - December 24, 2003
By PETER T. KILBORN
No holiday bells ring through the Mall of Memphis this season. No holly, ribbons or blinking white lights bedeck the halls, where just 13 of 160 stores remain open. This giant, two-level, windowless monolith, with 90 acres of roof and yellow-striped parking lots, billed as the biggest mall in the mid-South, is going out of business at 6 p.m. on Christmas Eve.
The enclosed mall, built to mimic a rural Main Street, with lampposts and trees in big pots, looks today like Main Street in a ghost town. It's just dead here, said Lisa Miller, one of only two diners in the food court at noon. It's a dead mall now.
Henry Turley, a downtown Memphis developer, said, What you've got is the value of the ground.
The Mall of Memphis joins several hundred dead or dying indoor malls in or near Chicago; Dallas; Los Angeles; San Francisco; New Haven; Milwaukee; Augusta, Ga.; Fort Wayne, Ind.; Jennings, Mo.; and Fishkill, N.Y. Some have been bulldozed away. Some have been converted to homes or schools.
But few deaths have matched the magnitude of this mall's demise, or the magnitude of the insult of the immense black-and-brown bruise it leaves on the southeastern flank of the city, visible from the Interstate 240 Loop and the busiest intersections outside downtown.
Read rest of article here or on the New York Times site here.
Mall of Memphis Prison?
Disposable City
You know a piece of property is doomed when people start talking about turning it into a prison. That's one of developer Jackie Welch's ideas for the Mall of Memphis.
Welch has no financial interest in the property, and his suggestion came in the midst of some wide-ranging musings about the general state of Memphis and Shelby County. But the owner of Welch Realty does know a little about real estate and Memphis demographics, having sold businesses and building sites along Highway 51 in Whitehaven, Winchester in Hickory Hill, and Germantown Road in Cordova as the fortunes of those areas rose and/or fell.
The sprawling Mall of Memphis on the south leg of Interstate 240 has lost its anchors and scores of other tenants as retailers and customers moved east, first to Hickory Ridge Mall and then to Wolfchase Galleria. The Raleigh Springs Mall appears headed for a similar fate. Last week, Dillard's announced that it will join Goldsmith's and J C Penney in leaving the 32-year-old mall.
Customers and retailers have moved south and east to DeSoto County and the Wolfchase Galleria. Attempting to recapture some of that via annexation, Memphis has stretched its boundaries out Highway 64 nearly to Fayette County. Our disposable city encompasses more than 300 square miles.
For now, the most seriously sick patient is the Mall of Memphis, whose vast empty parking lots along Nonconnah Creek are in plain view of thousands of motorists passing through Memphis every day.
"They ought to turn those old department stores into schools and save some money," Welch said, noting the general sense of alarm about county debt tied to new school construction. "Or they could put in a minimum-security prison."
No cracks, please, about them being one and the same.
These suggestions are likely to get about as far as Welch's earlier proposal to sell off a strip of Shelby Farms along Germantown Road or former Shelby County mayor Jim Rout's joking observation that Midtown's old Sears Building would make a swell prison. But the two malls on life support may well join the Sears Building on the perennially vacant list if somebody doesn't come up with a better idea than the Community Redevelopment Act subsidies that were proposed and then aborted by the city a few years ago.
Welch, who sold nine school sites serving his subdivisions to the county board of education, said he's out of the school business and focusing on a new bank he has started called First Souce which will open in April in Germantown.
"We're not going to be the leaders in the residential market for the next few years like we were for the last 10 years," he said.
---
2004
Wolf in the Fold
April 2004
By W. Matt Meyer Business TN Magazine
When the Mall of Memphis closed on Christmas Eve, Memphian Michelle Coffman was sad for only one reason.
But it wasn't because the shops in the mall were shuttering. The malls two anchors had already packed up more than two years ago. And the other stores didnt offer anything Coffman could not get at her new favorite mall, the Wolfchase Galleria. Since its opening in 1997, Wolfchase has become the retail area of Shelby County, forcing store closures at several malls and drawing key retailers together to become a true shopping power center.
No, Coffman lamented the Mall of Memphis; closure because it spelled the demise of Memphis' only public skating rink.
The rink was the only thing that kept the mall open as long as it did; Coffman says on a recent Saturday, in between mouthfuls of Chinese food in the expansive Wolfchase food court. The loss of the rink was a bigger loss than the mall itself.
---
The Mall of Memphis is marked for destruction George Metaxas, 7/13/04, 6:38 p.m.
An Atlanta-based marketing firm confirms the Lehman Brothers Holdings, the company that controls the Mall of Memphis wants to tear it down as soon as the end of this month. Nearly seven months after it closed it's doors, the Mall of Memphis still sits dark. Now, in an effort to redevelop the site, the company that controls the mall wants to tear it down.One area retail broker told us, "It's better that it's done by the current ownership, because it opens the site to as many users as possible who can look at the property."
Right now, 95 strategic acres in the middle of the city, right on the interstate, and the vacant million square foot building sitting on top actually drives potential developers away. The mall itself is surrounded by several mostly vacant strip malls and the businesses that are left say they have a stake in this, too." Johnny Clark, Americash said, "We're just not making money anymore." Because all the traffic the mall once brought is gone along with the dollars they spend. "The area is dying out and it has a bad reputation, and I believe that if you put a business complex and put some reputable businesses over there it would bring back and restore a good name for this area." An area desperate for some sort of positive change. Marcus Hardy, store manager said, "If they don't see it as a proper place for a mall that's fine, but at the same time they must keep in mind they can't leave something barren and open."
There is no official plan for the site, yet. But the developers say odds are you'll see it developed or sold off in pieces with an emphasis on retail space.
http://www.wmcstations.com/Global/story.asp?S=2034929
Space Makers
The End: On Christmas Eve, Tennessee's Mall of Memphis earned the dubious honor of being the largest shopping mall ever to close its doors. If, years from now, we come to recognize this closing as a turning point in the history of American retailing, it will mark the end of an era that began partly in the late 19th century with the great Chicago architect Daniel Burnham and peaked in the 1950s with a socialist designer from Vienna, Victor Gruen. These men are the subjects of two new books that push us to think about how to create engaging spaces in our sprawled cities.
Review by Max Page - associate professor of architecture and history at the University of Massachusetts at Amherst and author of The Creative Destruction of Manhattan, 1900­1940.
Mall Maker: Victor Gruen, Architect of an American Dream By M. Jeffrey Hardwick; University of Pennsylvania Press, $29.95
http://www.nationaltrust.org/Magazine/archives/arc_mag/ma04books.htm
2005 - Mall of Memphis Says Bye
The Changing Face of Shopping Malls
Once on Top, Malls Can Become Ghost Towns
By Devin Greaney Jul 31, 2005 08:57PM
Perhaps one of the most dramatic changes this reporter visited was also in Memphis. The Mall of Memphis opened in October 1981, by the Interstate, close to the airport and FedEx, the `city's largest employer. Parking was at a premium during the holiday seasons in the eighties and well into the nineties. One hundred thirty nine stores were listed in the 1993 city directory. But tenants began slowly decreasing. A perception of high crime including a few murders in the area and a murder-suicide in the mall in October, 1999 did not help. In February, 1997 a newer mall opened in a fast growing section of the city. In July, 2001 another mall opened in the downtown section of Memphis, which ironically was a struggling part of the city when the Mall of Memphis opened. The mall lost anchor stores when Service Merchandise closed and then in December of 2001, both JC Penny's and Dillard's left. Ten years later there were twenty seven tenants in the mall. It was closed Christmas Eve 2003 and razed a year later. Like an a ghost town of the Western US, the mall evokes the image of a once vibrant place that was full of shops, people and entertainment but then the mines stopped producing....
Full story: Changing Face of Malls
2006 - Mall of Memphis Declared Worst Southern Mall!----
Mall of Memphis considered as "Worst Southern Mall" - July 23, 2006
Dream In Progress
Aug. 24th, 2006 11:45 am
I find this kind of stuff sad. I got really bored last night and couldn't sleep, so I started looking around on wikipedia. Maybe it wasn't something I was really aware of, but it seems like shopping malls are dying out. Especiallly to big retail chains (you, know, anything that ends with -Mart) and even the small speciality stores are moving next door to the big retail chains (you will see the stores right besides your local Walmart or Target). They were going to built a mall in our town, but since we got SuperWalmart already, they decided to built the stores beside it instead. Which btw, I use to work in one of the stores in that nightmarish plaza. Next to Walmart and around a gabillion hotels, it's grouchy tourist central.
But anyway, I was reading about "dead malls". Malls that are closed and malls that are dying. But to my surprise, wikipedia had a link to this. Which is heartbreaking because that's the mall my parents use to take me to all the time when I was little, whenever we visited my grandparents. I wasn't sure if it was the same mall but I saw the old frame of the fountain that use to be in the mall, right in front of one of the stores, it's definately the same place). Me and my dad use to throw pennies in that fountain. Of course that was in 1990 and earlier and I didn't realize it was THAT long ago. My dad wouldn't take me there anymore because there was some crime happening there. Of course, Meridian has another huge mall now.
Also, I never been to The Mall of Memphis, but it was a sad story the way things went and the crime. And it had Memphis's only ice skating rink. A couple of my friends had been there.
And there more from where that came from here and here .
---
You Know You're From Memphis When...
Your idea of a great first date is going to Crumpy's or D'Bo's for a great dinner.
You actually like Church's Chicken.
You know where "P.V." is located.
You've been to Dave's skating rink on Third Street.
You remember when Big Daddy's on Elvis Presley was da bomb.
Your parents dropped you off at the Mall of Memphis.
http://www.blogthings.com/memphis.html
---
Identifying Jane Doe
Medical examiners use bones, dental records, and DNA to put a name to a face.
BY BIANCA PHILLIPS | JULY 26, 2006 Memphis Flyer
The building may be demolished, but the Mall of Murder is still living up to its nickname.
After two skeletons were found at the former Mall of Memphis site earlier this month, medical examiner Karen Chancellor was charged with identifying the victims and their causes of death.
"'Who are you?' That's what we're asking the person," says Chancellor, "and they're going to tell us perhaps by the clothing they're wearing or what kind of dental work they have. We compare that with who has been reported missing and see what kind of comparisons we can make."
The first skeleton, discovered by groundskeepers, is still unidentified at press time, but the second set of remains -- discovered by police two days after the first body was found -- was identified as 49-year-old Kathy Higginbotham.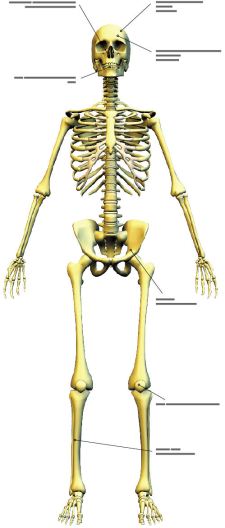 Higginbotham was reported missing last November after her daughter dropped her off near Perkins and Knight Arnold. She was never seen alive again.
Once her body was discovered, however, police turned several missing-persons reports over to the medical examiner's office. A positive match was made using dental records.
Generally, human remains are matched with reported missing persons through dental records, X-rays, and DNA, which is extracted from the bone or from any hair that may be left on the skeleton. Getting results from DNA tests, Chancellor says, can sometimes take up to two years.
"When a DNA profile is made, we have to compare it with something. We need DNA the person left during their life, like maybe on a hairbrush or an old toothbrush," says Chancellor. "Or we can compare it [to the DNA of] living relatives."
Before the identification was made, Chancellor could tell a couple of things from Higginbotham's remains, such as her age range and gender.
Using the remains, medical examiners were able to tell that Higginbotham and the other unidentified victim were both stabbed. Police have not yet determined whether the two murders are connected.
"A knife will make an injury that is fairly characteristic," says Chancellor. "It slices through the bone."
Though an identity is still pending on the first victim, Chancellor is able to tell that she was an African-American female, age 35 to 50. "With age, it's always a range. It's not like looking at rings on a tree," says Chancellor. "Characteristics of the bone determine the range. For example, the teeth become worn as one ages, and one often develops arthritic changes over the years."
As for gender, Chancellor says female bones are often smaller than male bones. Women also have wider pubic bones and less prominent brow lines. However, certain features are also typically associated with certain races. African Americans, for instance, generally have a wider nasal aperature.
http://www.memphisflyer.com/memphis/Content?oid=oid%3A17992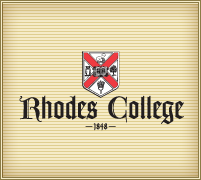 What Happened? How could The Mall of Memphis Fail So Dramatically?
Rhodes College studies the event - Studying The Demise of The Mall of Memphis
A Clean Canvas
''' Mall of Memphis a 'clean canvas' Demolition done, but old 'negatives' linger'''
By Amos Maki Contact September 16, 2005
The last remnants of the Mall of Memphis have been hauled off to a landfill in Southeast Memphis.
Now the company that owns the 95-acre site at Perkins and Interstate 240, a division of Lehman Brothers Holdings Inc., can move forward with plans to form a joint venture or sell the property for development.
"It wasn't until we began to demolish the space that opportunities began to present themselves because there was a clean canvas to look at," said Alan Long, who is overseeing the site for the owner. "We are looking for investment people for the highest and best use of this site."
That hasn't been determined, although officials say attracting a big-box retailer like Wal-Mart, and possibly one or two others, would be ideal. Other ideas include developing a mixed-use site, one that includes housing or a police precinct or library, as well as retail.
Wal-Mart, the nation's largest retailer, already has a store in the area at the Delta Square shopping center on American Way.
Officials familiar with the company said Wal-Mart is not happy with the current location, which is in the same shopping center as a popular nightclub.
But the surrounding Parkway Village neighborhood, or the perception of the neighborhood held by retailers, could be a roadblock to attracting retailers and broader redevelopment of the site.
"You're fighting an uphill battle with retailers," said Danny Buring of The Shopping Center Group. "There are still negatives associated with the (Mall of Memphis) name and the area." Those negatives stem from several high-profile crimes at the old mall, and the perception that the neighborhood is in decline.
While Buring is not currently involved with the site, he helped market the property to retailers for Atlanta-based New Bridge Retail Advisors, which was hired by the owner to explore redevelopment opportunities.
The mall closed in December 2003, 22 years after it opened, though it had been declining since the mid-1990s. Bankruptcies of large national and regional retailers led some stores to leave even before the 1.1 million-square-foot Wolfchase Galleria opened in Cordova in 1997. Other mall merchants left in 2001, following the loss of anchor stores Dillard's and J.C. Penney.
Two new suburban centers, The Southaven Towne Center in Southaven and Avenue Carriage Crossing in southwest Collierville, are set to open in October.
Despite the area's real or perceived problems, its central location and access to the interstate remain pluses.
"I've always liked the site," Buring said. "It's 90 acres of raw land in the middle of the city. As the city continues to grow and expand, sites that are inside the loop will be harder and harder to find."
If retailers do decide to set up shop at the site, they would occupy only a portion of the land.
Plenty of room is left for a possible housing component and maybe even some form of government services, such as a library or police precinct.
The city has wanted to build a new Parkway Village branch library for some time, and included $720,000 in the 2006 fiscal year capital improvement budget to fund architecture and engineering studies on a new library.
Long said the company plans to line up meetings with city officials in the near future.
"We are weighing our options, and I think our thought process is we do have an opportunity to do something with the city," said Long. "Big-box use would be of some interest. We've considered multifamily use to the extent that it is economically feasible."
Robert Lipscomb, city chief financial officer and director of Housing and Community Development, said the best hope for the site is some sort of mixed-use development.
"We know it can't be all retail because that area can't support all retail," Lipscomb said. "How do you get retail, housing and possibly government services to come together to make a viable project?"
Larry Jensen, president and CEO of Commercial Advisors, said the redevelopment of the site could be a catalyst for improving the surrounding neighborhood.
"It's a very fine piece of property in terms of its potential for redevelopment," said Jensen. "To me, it's not just redevelopment of 90 acres. It's redevelopment of a community."
More details here: A Clean Canvas
---
2007
Wal-Mart won't build at mall site
By Amos Maki (Contact) (Commercial Appeal) Thursday, November 22, 2007
Wal-Mart Stores Inc., concerned about opening too many stores too fast, has dropped plans to build a Supercenter at the old Mall of Memphis site, dealing a blow to officials who hoped to redevelop the area.
Now, the property's owners, a division of Lehman Brothers Holdings Inc., and city officials will have to jump-start the redevelopment process without a major anchor store to attract more investment.
"That is a very important piece of property and it almost has to be a public-private partnership," said Robert Lipscomb, director of the city's Division of Housing and Community Development.
Local government and real estate officials said previously that landing Wal-Mart was the best possible outcome for the site, former home of the 1.2 million-square-foot mall, because the company's stores often act as magnets that attract other retail and dining options.
Bentonville, Ark.,-based Wal-Mart was under contract to buy about 22.5 acres of the 95-acre site at Perkins and I-240, and even filed a site plan for a 176,000-square-foot store with the Memphis and Shelby County Office of Planning and Development.
But Wal-Mart spokesman Dennis Alpert said the retailer was no longer pursuing those plans.
"We no longer have a contract on that property," he said.
Danny Buring of The Shopping Center Group said he thought that Wal-Mart was missing a great opportunity to build a new store along the Interstate 240 loop.
"I think it would have been a great location for them," said Buring, citing the location's visibility and interstate access.
Wal-Mart announced in June it would slow its expansion in the U.S. after building hundreds of stores each year to increase its market dominance. The scaling back of new stores was a result of Wall Street concerns that the retailer's new stores were stealing sales from existing outlets.
"Its not just in Memphis or Tennessee, but across the country," Alpert said. "The company decided to focus on existing stores and take a break on expansion."
Wal-Mart operates an existing store near the Mall of Memphis site, in the Delta Square shopping center on American Way.
According to a 2005 report by the Congress for the New Urbanism and the United States Environmental Protection Agency, redeveloping abandoned mall sites is a Herculean effort "shared by multiple stakeholders -- not only property owners, but mayors and other civic leaders play a significant role in turning a problem property around."
The mall closed in December 2003, 22 years after it opened to much fanfare. Once the crown jewel of Memphis retail -- shoppers from across the Mid-South packed its stores and ice skating rink for years -- the mall began to suffer in the 1990s.
A declining neighborhood, combined with bankruptcies of large national and regional retailers and some high-profile crimes, led some stores to leave even before the 1.1 million-square-foot Wolfchase Galleria opened in Cordova in 1997.
Other mall merchants left in 2001, following the loss of anchor stores Dillard's and J.C. Penney.
In addition, the mall faced increasing competition, changing demographics and an industry-wide shift toward open-air "lifestyle centers" like the Shops at Saddle Creek or Avenue Carriage Crossing.
-- Amos Maki: 529-2351
11/24/2007 Wal-Mart Stores Inc., concerned about opening too many stores too fast, has dropped plans to build a Supercenter at the old Mall of Memphis site, dealing a blow to officials who hoped to redevelop the area. Wal-Mart Passes On Mall of Memphis Site What was planned? Mall of Wal-Mart
2014
WMC TV Remembers the Mall 33 Years after opening
http://www.wmcactionnews5.com/story/26659474/memphis-trivia-tuesday-thousands-hit-mall-of-memphis-opening-day?clienttype=generic&mobilecgbypass