Mall of Memphis Event Timeline
This timeline comes from articles in the Memphis Commercial Appeal during the lifetime of the Mall of Memphis, unless otherwise noted.
Also see the Downtown Memphis Timeline at DowntownMemphisTimeline.
We are missing much of the data from 1981 to 1990. If you have anything to add, please do so. User contributions are the most meaningful portions of this site. Thanks to Devin for contributing additional data to this timeline. Thanks! Many bits are snipped directly from newspaper articles.
Various video clips from the time periods in question are included for context.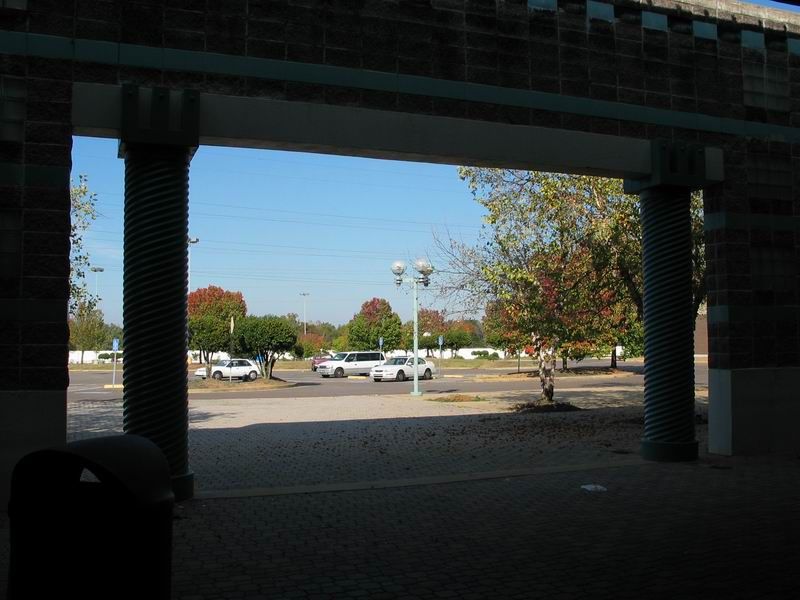 1828 - The Arcade, The Arcade is the country's oldest indoor shopping mall. Built entirely of granite in 1828 (when Providence's population numbered only 14,000), it was the first commercial venture established on the west side of the Providence River.
1930's - The future site of the Mall of Memphis is a landfill area.
1966 - Approximate date. Dan Turley (no relation to Henry Turley, another Memphis developer) a developer with with professional ties deeply rooted in Memphis founded several real estate companies over the years and pushed a concept known as "garden apartments" - low-rises that are heavily landscaped. When former Shelby County mayor Jim Rout was in his mid-twenties, he tangled with Turley over a zoning proposal for apartments on what would later be the site of the Mall of Memphis. Rout credited the episode with later inspiring him to get into politics, according to news reports of the encounter. Memphis Daily News
1972 - James Bridger and Stanley H Trezevant Jr buy 30 acres at the future Mall of Memphis site for construction of the mall. About 100 acres will be purchased in all.
February 10, 1973 - a covenant on the Mall property is amended to provide a 20 year ban on building apartment houses, townhouses or duplexes.
1973 - Elvis - Aloha from Hawaii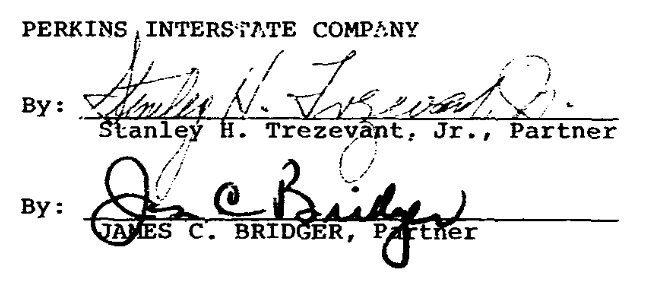 March 18, 1977 - Stanley H. Trezevant and James C. Bridger form a legal partnership named Perkins Interstate Company.
August 16, 1977 Elvis dies.
1978 - Construction of a long-delayed $65-million regional shopping center at Interstate 240 and Perkins is expected to begin next May. The 1.3-million-square-foot center is expected to open by November, 1980. Obtaining "commitments" from three major tenants who will either lease or buy space within the Mall of Memphis for major department store operations "is the key element" in making the planned center a reality.
January 19, 1979 - Perkins Interstate Company quitclaims its holding to Mall of Memphis Associates , a new partnership composed of Trezevant, Bridger and Ernest W. Hahn, the California based corporation owned by famed mall developer Ernie Hahn. Mall of Memphis Associates its business address as 696 S. Mendenhall Suite 1, Memphis, TN 38117.
August 2, 1979 - Excavation begins for the sewer lines at the Mall of Memphis site. Construction of the mall began in September.
March 16, 1980 - The bridge at Perkins Road over Nonconnah Creek collapses, killing one man. Some suggest it was the dredging that built up the mall site that contributed to the collapse but nothing was ever proven. The bridge reopened three months later.
1980 - Mastodon fossils discovered at Mall of Memphis Site. Mall Mastodons
July 17,1981 - The new Hyatt Regency hotel in Kansas City had two of its elevated sky-walks crash into the lobby, killing 114 persons and injuring 200 in the most deadly structural failure in American engineering history. This event will haunt future Mall of Memphis visitors.
Oct 6, 1981 - Benefit Party Opens Mall of Memphis. Benefit Party
October 6, 1981 - Grand Opening- The Mall of Memphis opens with an open house and Dorothy Hamill skating at Ice Capades. It opened to the public the next day.
October 6-7 1981 - Mall Cinema has opening "Sneak-A-Peak" from 1-9 pm showing "The Black Stallion" and "Color Cartoons-The Three Stooges"
October 7, 1981 - Estimated 60,000 people visit on the first full day.
October 9, 1981 - Mall Cinema opens with "True Confessions", "Rich and Famous", "Cropsy", "The Four Seasons" and "Stir Crazy" with "Nice Dreams"
October 10, 1981 - Mall management received many calls from the media about the upper walkways shaking as people walked across. The shaking was obvious and disconcerting considering the Kansas City accident in July. Mall management reassured the public the movement was part of the design. Several newscasts shoot footage at the mall, raising concerns about collapse.
November 4, 1981 - J C Penney opens
Kiss History - 1981
September 1, 1982 - Wilson's department store opens.
November 27, 1982 - As the Christmas shopping season officially opened, officials at the area's shopping malls reported heavy crowds and above-average sales. "We're pretty packed out," said Richard Waggoner, manager of the Mall of Memphis. "We opened earlier than normal ... at 9 a.m., and by 10 a.m. we had the normal Saturday crowd. "We expect 60,000 people to pass through here by the end of the day," he said, adding that the day after Thanksgiving traditionally is a big day for retail sales. On a weekly basis, Saturday is a high-volume day. Meanwhile, at Raleigh Springs Mall, general manager Ron Filbert said, "We're wall-to-wall people." Commercial Appeal
May 5, 1983 - Jurors find the builders of the Mall of Memphis not responsible for the collapse of the Perkins Street bridge in 1980 due to dredging of Nonconnah Creek. The family of William Austin Jr, the one fatality brought the suit
July, 1983- Thalhiemers opens
March 1984 - Raffell's Restaurant opens at Mall
1984 - Culture Club - Karma Chameleon video released
October 1985, Wilson World Hotel begins construction on Cherry Road across the street from the Mall of Memphis.
March 23, 1986 - Marketing director Dennis Allen estimates to THE COMMERCIAL APPEAL about 500,000 people visit the mall every month.
January 30, 1987 - Three teenagers are cited for loitering in the mall's crackdown against unattended youths hanging out at the mall.
July 29, 1987- Car hits 4 mall pedestrians in what was believed to be a motorist who had a diabetic blackout. None of the injuries were serious.
August 13, 1987 - Expansion of Dillard's opens
September 16, 1988 - Oak Court Mall opens a few miles North of the Mall of Memphis.
December 14, 1989 - Christmas wishes are recorded by Memphis' Channel 13 at the mall. You can see two of these on the TV Coverage page.
June 29, 1990 - Mall of Memphis owners Thursday announced a $4.1 million plan to modernize the nine-year-old shopping center. Construction will start next week and completion is targeted for May, 1991. Henry Ryder, day foreman with general contractor Brassfield and Gorie of Birmingham will supervise the job. Much work will be done when the mall is closed. The remodeling project will stop during the Christmas shopping period - from early November until January. When the Mall of Memphis opened in October 1981, it was the state-of-the- art in retailing centers with an ice skating rink.
September 1, 1990 - The Mall of Memphis filed a federal lawsuit late Friday against Shelby County Assessor Michael Hooks, the city and county, the county trustee and the city treasurer. The lawsuit alleges constitutional violations related to increased property assessments that have tripled the mall's taxes in the past three years.
September 13, 1990 - Rain-soaked plasterboard in the ceiling of the Mall of Memphis fell to the floor Wednesday afternoon, shutting down the mall and most of its stores. No one was hurt during the incident about 4 p.m. But the mall, except for four of its largest stores, will remain closed until safety can be assured, said Linda Daichendt, mall marketing director. She said the roof was being prepared for new skylights as part of a $10- million renovation project.
Published on December 11, 1990 - more than 10,000 business and residential customers were plunged into darkness for about an hour Monday night after a raccoon crawled into a Memphis Light, Gas & Water Division transformer bank. The animal caused nine circuits at a substation at 2716 Mt. Moriah to short out at 7:30, said Frank Jackson, chief dispatcher LG&W. He said 90 percent of the power was returned at 8:23 and all at 8:36. Among those affected by the blackout were businesses and shoppers at the Mall of Memphis.
Mary-Kate & Ashley Olsen ET - 1990
March 22, 1991 - A man got a surprise when he touched a mannequin at Dillard's Department Store at the Mall of Memphis. The mannequin was surprised, too. Sheri Ryan, 24, told police she was working as a live mannequin when a man walked up from behind and grabbed her. She told him, Excuse me, and got a security guard. Danny Turner, 42, of 1648 Airways said he thought she was a dummy. Police issued him a misdemeanor citation on a simple assault charge.
July 2, 1991 - The $10 million renovation of the Mall of Memphis is nearly completed, and plans are being made for a grand reopening July 26-28. Remodeling work began last June on Memphis's largest mall, on American Way at Perkins near Interstate 240. The 10-year-old mall is owned by San Diego- based Hahn Co. and Chicago-based JMB Properties Co. and is managed by Hahn.
July 27, 1991 - The Mall of Memphis formally unveiled its new look Friday, a renovation that cost $10 million and took a year to complete. Mall executives hope the improvements, which range from larger skylights to expanded food court seating, will attract more shoppers and perhaps some new retail stores to the 10-year-old mall. Singer Johnny Rivers, who took the song Memphis to No. 2 nationally in 1964, headlines a weekend of activities under the heading Everything old is new again. July 27, 1991
July 28, 1991 - RIVERS ROCKS The Commercial Appeal - Sunday, July 28, 1991 Author: Thomas Busler Johnny Rivers entertains Saturday at the Mall of Memphis 's grand reopening festivities. The three-day celebration, Everything Old is New Again, features live music on six stages throughout the mall and concludes today. The mall, at Perkins and American Way, spent $10 million on renovations.
October 26, 1991 - The sMall Shops at the Mall of Memphis are doing exactly what mall managers had hoped: serving as test sites for small companies that then move into regular mall stores. The 10 tiny storefronts opened in July on two levels in the middle of the newly renovated mall. The shops, 8 by 12 feet and 8 by 16 feet, are leased by the month. Rents start at $1,000. Our main focus is on small businesses that never had an opportunity to try to do business in a large space.
November 13, 1991 - Thalhimers department store in the Mall of Memphis is for sale. May Department Stores Co., which bought the chain a year ago from the firm based in Richmond, Va., announced plans Tuesday to consolidate Thalhimers with its Hecht's division Feb. 1.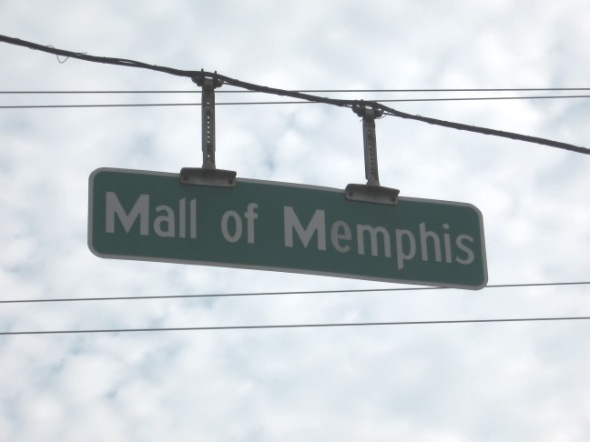 December 5, 1991 - Instead of notifying the proper store authorities when a fire alarm went off in Thalhimers department store early Sunday, Wells Fargo Alarm Services called the store and talked to the burglars. As a result, the store reportedly lost as much as $70,000 in cash stored in a safe in a locked room at the Mall of Memphis store. The burglars also took checks received from shoppers Saturday, and some merchandise.
December 31, 1991 - A woman was shot in the parking lot of the Mall of Memphis about 4:50 p.m. Monday during an attempted robbery, police said. Mary Allessi, 48, was leaving the mall when a woman demanded her purse. Allessi turned around and the female suspect shot her in the left hip, said Police Lt. B. J. Kirkpatrick of the East Precinct. Allessi was treated at St. Francis Hospital and released. The suspect fled in a noisy black car without the purse, Kirkpatrick said.
January 10, 1992 - Q - Can four tons of foam rubber make the economy bounce back? A - Probably not, but at least it can jump-start a swarm of kids at the shopping center. The foam rubber, which has been modeled into two enormous toys - an old- fashioned riverboat and a modern semitrailer truck - will be delivered to the Mall of Memphis Tuesday at a cost of $65,000. The toys will be unveiled Thursday morning; then, let the games begin.
February 9, 1992 - The Mall of Memphis appointed Lisa R. Massa marketing director and named Phillip C. Yeatts retail licensing manager.
February 20, 1992 - The Mall of Memphis will host its first-annual Engineering Day from 10 a.m. to 6 p.m. Saturday as part of National Engineers Week, Feb. 17-22. Activities are intended to acquaint the public with the function of engineers, said William Allen, co-chairman of the event. We want to teach people exactly what engineers do in their work, said Allen.
March 10, 1992 - Everything's A Dollar plans to nearly double its store size at the Mall of Memphis, from 3,082 square feet to 6,085. The expanded store is expected to be complete in about four weeks. Everything's A Dollar is a 207-store chain operated by Milwaukee-based Value Merchants Inc.
March 12, 1992 - Garfield's American Adventure, an educational program featuring the cartoon character Garfield the cat, will be at the Mall of Memphis on Saturday. The 20-minute show features music and dance numbers depicting Christopher Columbus's exploration of the new world. The show is being presented in honor of the 500th anniversary of Columbus's discovery of America. Shows will be presented at 11 a.m., 1 p.m., 3 p.m. and 5 p.m. in the Thalhimers courtyard.
July 19, 1992 - It's not easy to get a sliver of liver these days. More than a dozen dogs discovered that hard truth at the Mall of Memphis Saturday as their owners made them suffer the indignities of appearing in public in bathing suits and evening clothes, walking on two legs and playing dead - all for a few tasty snacks. More than 500 shoppers paused to watch the first All American Dog Pageant, which was won by Carry, a 5-year-old sheltie, and owner Laura DePouw, 10, of Memphis. (Laura has left a note on our visitors page. ed.)
September 2, 1992 - An elderly worker at the Mall of Memphis was critically wounded in an attempted robbery about 9 p.m. Tuesday, police said. Louise Warren, 71, an employee at Life Uniform & Shoe Shop, was shot in the stomach in an apparent robbery attempt, said Lt. Jim Ashe. Ashe said the woman was leaving work and was accosted in the parking lot on the northwest side of the mall, on American Way west of Perkins. He said two men in a blue or black car were involved in the attempted holdup.
September 3, 1992 - Security has become a growing concern and expense for malls, shopping centers and other locations that attract large crowds, police and business leaders said Wednesday. Still, the fatal shooting Tuesday night of a 71-year-old woman at the Mall of Memphis shows that security measures aren't always enough to prevent tragedy. Louise Warren, shot in the stomach as she left her job in the mall, became at least the fifth person killed in the past five years as the result of a robbery at the mall.
September 4, 1992 - Police arrested a 23-year-old man Thursday night regarding the death of an elderly woman shot at the Mall of Memphis Tuesday night. The man was arrested in the 1100 block of Patton and held for homicide detectives to question, an arrest report indicated. Louise V. Warren, 71, died at the Regional Medical Center at Memphis after she was shot by a would-be robber at the northwest mall entrance, off American Way and Perkins. Police have been looking for two men who fled in a blue four- door car.
September 8, 1992 - Police Monday released a 23-year-old man arrested last week in the shooting death of an elderly woman at the Mall of Memphis. Homicide detectives questioned the man and checked his alibi before releasing him, Lt. C. H. Shettlesworth said.
September 13, 1992 - A fashion, beauty and fitness show will be staged next weekend at the Mall of Memphis by Glamour magazine. Events will include hair and beauty makeovers provided by local salon stylists for two women selected from the audience. Susie Walton, Glamour's merchandising editor, will host a program that includes fashion do's and don'ts, a guide for incorporating the season's trends into your wardrobe.
September 21, 1992 - An anonymous tip to Mayor W. W. Herenton's office led police to charge a 22-year-old man Sunday with the Sept. 1 slaying of Louise Warren at the Mall of Memphis. The tip, given after the caller heard a description of a vehicle seen at the murder scene, led East Precinct officers to watch an address where Nathaniel Barry Henderson, 22, had lived. Henderson, of 5197 Chantilly, previously lived at 4045 Forest View, in Parkway Village near the mall.
October 11, 1992 - A 16-foot-high, 2,500-pound mountain on the Mall of Memphis gives shoppers a chance to test mountain-climbing skills. Zach Stevenson, 5, of Nashville ascends the Mountain in the Mall, which is sponsored by Jansport Apparel and will be on display through today. Jansport staffers are on hand to assist those who give it a try.
November 6, 1992 - The Victoria's Secret boutique at Mall of Memphis has expanded to a 6,163- square-foot shop. The store, which offers lingerie and fragrances, met its goal of opening the expanded shop before the holiday buying season.
December 2, 1992 - The Postal Service has opened a temporary post office at the Mall of Memphis as a convenience to holiday shoppers. It will be open daily through Dec. 24. Hours are noon until 8 p.m. Monday through Saturday and noon until 6 p.m. Sunday. The station will sell stamps, boxes and padded bags for mailing and gift items for stamp collectors.
December 3, 1992 - Mall of Memphis officials hope a customer escort promotion this holiday season, using Memphis State fraternity members, will boost awareness of the mall's year-round escort service. The promotion began Friday, the day after Thanksgiving, which traditionally kicks off the Christmas shopping season. Through Dec. 24, Pi Kappa Alpha fraternity members will greet and open doors for shoppers at mall entrances, provide umbrellas during bad weather and escort shoppers to cars.
February 28, 1993 - Sherry Burton is the new marketing director of the Mall of Memphis.
March 20, 1993 - Bombay Co. store reopened Friday in the Mall of Memphis. The store was expanded from 1,245 square feet to 4,055 square feet.
April 2, 1993 - Radio Shack has recently undergone a remodeling, relocation and expansion at the Mall of Memphis. The store relocated from the upper level across from Dillard's East to the upper level next to Service Merchandise in January. The store also increased its square footage from 2,058 to 2,489.
April 3, 1993 - The owners of the Mall of Memphis borrowed $9.6 million Wednesday from Teachers Insurance and Annuity Association, a deed at the Shelby County Register's Office shows. The supplemental loan brings the total amount borrowed to $45.6 million, the deed said. Mall manager John Murphy said the loan was part of a permanent financing package, and no new construction plans are set there. The two-story mall underwent a $10 million renovation almost two years ago.
April 6, 1993 - Margo's, a womens clothing chain, will open its first Tennessee store in the Mall of Memphis this month. The subsidiary of The Elder-Beerman Stores Corp. has 71 outlets in Texas, Oklahoma, New Mexico and Arkansas. The Margo's store in Memphis is on the lower level near Dillard's. Also, the Jeans West store at the Mall of Memphis has changed its name to JW and moved to the mall's upper level.
April 14, 1993 - The Board of Equalization, hearing the first appeal by a major shopping mall property, told Mall of Memphis officials Tuesday to turn over income reports supporting their request to lower a 1991 assessment of $66.7 million. An attorney for California-based Ernest W. Hahn Inc. presented testimony that she said showed the property with an appraised value closer to $35 million, based on the value of similar properties and the level of income it produces.
April 15, 1993 - Lane Bryant, a division of The Limited Inc., opened its newly expanded and remodeled store this week at the Mall of Memphis. The store, which sells large-size womens apparel, has relocated and expanded from 3,468 square feet on the lower level to a 7,440-square-foot location on the upper level next to The Limited across from Dillard's East
June 5, 1993 - Former Memphis State basketball star Anfernee Hardaway will participate in an anti-drug campaign to be conducted by Shelby County Sheriff A. C. Gilless, spokesman Kay Black said Friday. The program will be unveiled next Saturday at a press conference in the Mall of Memphis to be attended by Gilless and Hardaway, Black said.
June 15, 1993 - Three major shopping malls here have announced jointly that they will ban smoking in most areas effective July 1, joining a growing trend toward smoke- free environments. All common areas of Hickory Ridge Mall, the Mall of Memphis and Oak Court Mall are affected, including food court areas, restrooms, service corridors and utility areas. Full-service restaurants, which are permitted by law to designate smoking and nonsmoking areas, may continue to do so.
August 6, 1993 - Gadzooks Inc., a Dallas-based specialty retail chain, has opened a second area store in the Mall of Memphis.
August 21, 1993 - Should the need for a Sun Studio Cafe Dixie-fried banana pie overtake you as you wander the wilds of East Memphis, you can now satisfy that craving without making the trek downtown. The Sun Studio Cafe East may open as early as this weekend in the Mall of Memphis, if all the required inspections can occur. The 150-seat restaurant is just inside the front door, in front of the skating rink in the location formerly occupied by the Chelsea Street Pub. A grand opening is scheduled for Oct. 10
September 28, 1993 - A 68-year-old woman was shot in the stomach during a Monday afternoon holdup in the Mall of Memphis parking lot. Officers collared a pair of suspects within two hours of the robbery, police said. Maryan Walker Elam, who owns the Bourbon Liquor Store at 1459 Elvis Presley, had just pulled into the mall's northwest lot at 1 p.m. when she was approached by robbers, Deputy Chief Fred Warner said. She was stable late Monday at Methodist Hospital after undergoing surgery.
Sun Studio Cafe East has scheduled its grand opening in The Mall of Memphis for the week of Oct. 10-17. SunStudioCafe
Paul Harris, a womens casual clothing store, has opened in The Mall of Memphis.
September 30, 1993 - Memphis robbery detectives Wednesday charged a pair of suspects - both with violent criminal records - in the shooting and robbery of a 68-year-old woman at a Memphis shopping mall. Police officers captured the two men hiding in the weeds near the Mall of Memphis Monday, within two hours after Maryan Walker Elam was shot in the parking lot. There is no question that Mrs. Elam was followed from the bank to the mall, Deputy Chief Fred Warner said.
October 7, 1993 - Special activities at the Mall of Memphis this weekend will spotlight recycling and breast cancer. Regis Hairstylists will host ``Clip for the Cure'' from 11 a.m. to 3 p.m. Saturday to benefit the Susan G. Komen Foundation for Breast Research. Ten percent of proceeds from the sale of products at the salon from Oct. 1 through Saturday will be donated to the foundation as well. Also this weekend, the mall will host a community recycling program to encourage the public to recycle.
October 14, 1993 - The Mall of Memphis will host the 10th annual Memphis British Car & Cycle Fest Saturday at the southwest corner of the mall parking lot, Cherry Road and American Way. Activities will include a driving event, auto judging, displays by British car vendors and food vendors. The honored car this year is the Jaguar, and a Jaguar XJ6 will be given away. All proceeds will be given to the Variety Club Children's Charities.
October 15, 1993 - The week's music begins with a tribute to Sun Records and ends with a three-day bash in honor of Stax. -- Tonight marks the official grand-opening ceremonies of the Sun Studio Cafe East in the Mall of Memphis. Beginning at 8 there will be a reception and ceremonies honoring Sun Records founder Sam Phillips, Sun stars Carl Perkins and Rufus Thomas, and Dell Taylor, original owner of Taylor's Cafe, the predecessor of Sun Studio Cafe on Union. SunStudioCafe
November 17, 1993 - The Memphis Police substation for the holidays at the Mall of Memphis will be located in a retail space next to Regency Jewelers near Dillard's East. A story in the Appeal section on Tuesday gave an incorrect location.
November 19, 1993 - The Mall of Memphis has added two stores, Friedman's Jewelers and Casual Corner, to bring the total stores in the mall to 150. Friedman's will occupy 1,930 square feet and Casual Corner has opened a 4,036-square-foot store on the mall's lower level.
December 9, 1993 - Four former Negro League baseball players will appear at Lowe Down Sportwear, a sports apparel shop at the Mall of Memphis, from 1 to 4 p.m. Saturday. Verdell Mathis, Marlin Carter, Frank Pearson and Joe Scott, former Memphis Red Sox players, will share their baseball-playing experiences and sign autographs.
December 12, 1993 - Lisa McKiel was named general manager of the Mall of Memphis by Hahn Property Management Corp.
January 17, 1994 - A man killed himself after shooting his wife outside the Mall of Memphis Sunday. In the mall shooting, Magina B. Wesselschmidt, 45, of 6000 Hickory Meadow Lane No. 2, was shot several times outside her automobile on the south side of the mall near the Dillard's and the cinema entrance, said police Lt. Terry Cobb. She was admitted to the Regional Medical Center at Memphis in critical condition.
February 25, 1994 - The Board of Equalization reduced the appraised value of the Mall of Memphis from $65.7 million to $60.635 million Thursday. Representatives of the mall argued that the value should have been between $42 million and $50.5 million, depending on which of three methods were used to calculate the value. Attorney Clare Shields said the assessor's office made mistakes in calculating Mall of Memphis revenues. The mistakes included using a vacancy rate lower than the mall's actual rate.
March 20, 1994 - Thirty-five Cub Scouts competed Saturday in the finals of the annual Chickasaw Council Pine Wood Derby at the Mall of Memphis. The Cub Scouts represented the first-, second- and third-place finishers in their district races. Saturday's race was the ending to an event that began with a kit containing the parts of the car and a block of pine wood, which is then carved and polished so it will be aerodynamic. The cars can weigh no more than 5 ounces.
April 28, 1994 - Shopping malls have for years been considered a safe, weather-protected haven for serious fitness walkers, and the Mall of Memphis has decided to go the extra mile in accommodating them. This week, the mall began a program in conjunction with St. Francis Hospital called the Milers Walking Program. The program kicked off Wednesday and is expected to continue on a monthly basis. Free and open to all ages, the program consists of a light breakfast with monthly seminars on fitness and nutrition.
May 1, 1994 - JMB Retail Properties Co. of Chicago will assume management, marketing and leasing responsibilities for the Mall of Memphis effective Sunday. The property is jointly owned by The Hahn Co. and an affiliate of JMB Realty Corp. The Hahn Co. had been managing it. JMB Retail Properties Co., an affiliate of Urban Shopping Centers Inc., also manages Hickory Ridge Mall in Memphis.
May 12, 1994 - Authorities are investigating the death a 21-year-old man as an apparent suicide, police records show. Edward Barber Jr., whose address police listed as 3864 Kenosha, died at the home about 2:30 p.m. Tuesday. Records indicate police found a .38-caliber revolver nearby. Barber was an employee of Freshen's Yogurt in the Mall of Memphis.
June 16, 1994 - Security at the Mall of Memphis is getting a facelift as new management strives to beef up safety at a mall whose image was tarnished by a couple of highly publicized crimes. Three new Ford Explorer utility vehicles took to the parking lot last week at the mall, the Memphis area's largest, replacing two older Chevrolet Blazers that security personnel had used for patrol. Mall manager Ray Baxter said The Hahn Co., the mall's former owner, would keep the two Blazers.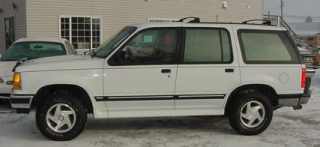 August 6, 1994 - Footaction USA, the nation's second-largest athletic specialty store, is opening one of its new superstores today at the Mall of Memphis. Footaction USA president Ralph Parks said Memphis is one of 30 cities chosen for a superstore from a pool of 410 stores in 42 states because of the success the specialty stores have experienced here. Memphis has three other Footaction stores. The 9,100-square-foot Mall of Memphis store, which features athletic apparel for men and women.
October 7, 1994 - A year ago, two men robbed and shot a 68-year-old liquor store owner outside the Mall of Memphis. Wednesday, a jury found Richard Madkins and Jose Holmes guilty of the crime. Jurors deliberated into the evening Wednesday before returning guilty verdicts around 7:35 p.m. for Madkins, 29, of 1427 Marjorie and Holmes, 30, of 853 Lucille. Both were convicted of especially aggravated robbery and attempted murder.
January 4, 1995 - Tandy Corp. said Tuesday it will close 233 Video Concepts and McDuff stores as it continues a two-year process to sharpen its focus on the Radio Shack, Computer City and Incredible Universe chains. Between 1,000 and 1,400 workers will lose their jobs. The store closings include all 173 Video Concepts, which the company said have become unprofitable due to smaller margins on televisions and computers. Also closing are 40 of 46 mall-based McDuff stores and 20 of 47 McDuff Supercenters.
January 12, 1995 - It's not your imagination if the Mall of Memphis seems to shine a bit more brightly in the new year. A just-completed upgrade of the mall's parking lot lighting system has added wattage in all areas, said manager Ray Baxter. The $77,000 project was completed last week. The project is part of an ongoing effort to boost public confidence in the mall's security, eroded by a couple of highly publicized crimes in the past 2 1/2 years.
June 15, 1995 - The trip from the parking lot just got shorter at the Mall of Memphis, where four customer courtesy carts have gone into use transporting patrons to and from their cars. The four-occupant, golf cart-type units are the latest step in the mall's effort to rebuild public confidence, eroded over the past few years by some highly publicized parking lot crimes.This is just another ingredient in that process, said mall manager Ray.
August 18, 1995 - House of Omni, a local personalized sportswear and specialty advertising store at 95 S. Main, is changing its name to Name Game. Its owners have also opened a second location in the Mall of Memphis. The name change was made to reflect the store's new image and to make it easier to market the business, said Danny Howell, vice president for marketing.
October 4, 1995 - Trizec Corp. said Tuesday that it has sold its ownership interest in the 1.1 million-square-foot Mall of Memphis for an undisclosed amount. Carlyle Real Estate Limited Partnership - XI, an Illinois limited partnership affiliated with JMB Realty Corp. of Chicago, bought Trizec's interest, said David Hirsch, vice president and general counsel of Plaza Properties, a general partner in the Trizec-affiliated selling entity.
December 6, 1995 - Margo's womens clothing shop in the Mall of Memphis has begun a store-closing sale on merchandise, the result of the company's bankruptcy. Margo's, which has 70 stores in six states, is a subsidiary of Elder-Beerman Stores Corp., based in Dayton, Ohio. Margo's filed for Chapter 11 bankruptcy court protection from its creditors in October and plans to close all its stores. The closing sales will continue until all inventory is gone.
March 23, 1996 - Friedman's Jewelers plans to open a store March 30 at the Mall of Memphis.
December 1, 1996 - The Mall of Memphis paid $160,000 for new Christmas decorations. Raleigh Springs Mall added a holiday bonus to its frequent shopper reward program. Southland Mall donates one blanket to the homeless for each $100 in mall store receipts shoppers present. These and other holiday promotions send a message from malls to shoppers: Come here to fill your gift lists.
Television ads for WEBTV air in 1996.
February 26, 1997 - Wolfchase Mall, the largest mall in the area, opens at Germantown Parkway and Stage
September 11, 1997 - What the Mall of Memphis did for Luby's Cafeteria, it wouldn't do for just any business. But then, the 238-seat eatery is expected to draw significant foot traffic to the mall, a promising possibility to management, which is not resting easy at a 76 percent mall occupancy rate. The mall asked four tenants to relocate in the 16-year-old shopping complex - or leave - to create room for Luby's. Two moved, and two left.
October 11, 1997 - The Motherland Import Gallery, featuring carvings, furniture and other custom-made items imported from Africa, opens today in the Mall of Memphis. It is the second retail outlet and temporary lease at the mall for husband-and-wife owners Stanley Taylor and Maxine Taylor. Nina Renee Cosmetics is their other mall store.
April 22, 1998 - Marty's, a six-store chain of athletic footwear and sportswear stores, was recently sold to Vidit Purbhoo. Purbhoo, owner of The Bagel Co. of Memphis and Memphis Bread Co., recently opened a new Marty's in the Mall of Memphis and plans to open several more stores in Mississippi and Arkansas. The company has no plans to reopen the Marty's on Mid-America Mall, which was destroyed by fire before the sale.
July 20, 1998 - Police Sunday were questioning a Mall of Memphis security guard and two other men in connection with a weekend burglary of a mall jewelry store. No charges had been filed Sunday afternoon in connection with the incident at Gordon's Jewelers, said Police Lt. B. G. Townsend. A police report said there had been several late-night burglaries at the mall in recent months. Townsend said the investigation was continuing. The suspects included a mall security guard, his brother...
July 25, 1998 - A Mall of Memphis security guard is among three men charged with burglarizing a jewelry store in the mall he was supposed to be protecting. Alex Hatton, 28, of 4192 Bow, was charged with burglary and resisting arrest; his brother, David Hatton, 32, of 228 Kirk, was charged with burglary and resisting arrest, and William McKinney, 26, of 4217 Bow, was charged with burglary. Police were called to the mall shortly after midnight Saturday to respond to a burglar alarm at Regency Jewelers. Jewelry stores are obviously filled with many pricey items like tungsten wedding bands, golden bracelets, diamonds, pearls and more. http://www.larsonjewelers.com/c-5-tungsten-wedding-bands.aspx shows just how pricey the one-of-a-kind items can get. The mall security guard and his brother truly thought they were in for a big pay out, only to be stopped by the law. Luckily, the security system of the mall is also secure on it's own security guards. Whether they stole valuable pieces like tungsten wedding bands and diamonds or just grabbed the cash from the safe, the security guard and his brother faced burglary charges, like many other failed jewelry store burglars.
October 22, 1998 - Luby's Cafeteria leaves Mall of Memphis Sunday a little more than a year after injecting troubled mall retailers with a dose of hope. The site was on a list of 14 locations Luby's targeted for closure after a nationwide assessment of the company's 200-plus cafeterias. The 14 just weren't making enough money. Mall of Memphis negotiated two years with Luby's, asked four tenants to relocate and spent thousands of dollars to build space for the cafeteria.
November 1, 1998 - Once the bright, sparkling, shopping destination of the Mid-South, the Mall of Memphis today has lost much of its luster and its owners are ready to sell. The huge regional mall is in good physical condition. Located on 95 acres at Interstate 240 and Perkins, the Mall of Memphis has good interstate access. But it has been hit hard by national chain store closings that have left a third of the mall empty. It faces heated competition, safety concerns and a changing customer base.
November 29, 1998 - Memphis-born author Rick Malone will read from his new novel Violet of a Deeper Blue today at 4 p.m. at Afro Books in the Mall of Memphis. Part autobiographical, the book is the coming-of-age story of a young black man who takes his first job at a Fortune 500 corporation and runs into a daunting wall of racism. Malone is a communications consultant and a Baptist reverend.
January 12, 1999 - The Mall of Memphis has lost three more stores in recent days as it gets closer to changing ownership. Things Remembered, B Dalton Bookseller and K-B Toys have closed since the beginning of the year. The mall is expected to have new owners by the end of this month. It is currently owned by Chicago-based JMB Realty Corp., which also owns Hickory Ridge and Wolfchase Galleria malls. Mall of Memphis management would not comment on the change of ownership,
February 23, 1999 - A man who allegedly broke a woman's hip when he knocked her down to take her purse at the Mall of Memphis was charged Monday with aggravated robbery and credit card theft. Police said they are trying to determine if Frederick Terrell, 26, of 1095 Beachwood, is responsible for a rash of purse snatchings in the Mall of Memphis area. On February 10, about 6:30 p.m., the 63-year-old victim was leaving the Dillard's store in the mall at 4451 American Way, she was mugged.
March 17, 1999 - Mall of Memphis anchor Service Merchandise Co. announced plans to seek protection from creditors in bankruptcy court later this month. The Nashville-based chain has been struggling financially for several years while trying to restructure its operations, close unprofitable stores and reduce its workforce. Service Merchandise changed its format last year from a catalog showroom to make shopping more convenient, but the change has not shown up on the bottom line.
May 15, 1999 - Mall of Memphis was sold Friday to a young California-based company with ambitious plans to return the center to the regional shopping destination it used to be. American Mall of Memphis, LLC, a subsidiary of American Mall Properties of Sherman Oaks, Calif., bought the 18-year-old mall from JMB/Carlyle XI/Mall of Memphis Associates. The price was not disclosed. With the new ownership come promises of major investments, new jobs and more stores for the mall.
May 24, 1999 - Mall ownership change is recorded. Carlyle Real Estate
August 8, 1999 - The Mall of Memphis announces these appointments: Pat Kelly, leasing manager, and Heather Webb, marketing manager. Pat Kelly would be the last person to hold this position.
August 25, 1999 - The new owners of the Mall of Memphis have spent the three months since buying the property preparing to carry out the many promises of improvements to be made to the floundering property. California-based American Mall Properties bought the Mall of Memphis in May for about $38 million. In recent weeks, it hired a full-time, on-site leasing director, an assistant, a marketing director and recruited three new stores. The mall suffered from a dwindling lineup of stores and the perception of being in an unsafe area.
October 13, 1999 - Firefighters put out a car fire in the Mall of Memphis parking lot Tuesday. No one was injured in the fire, which broke out only yards away from where police and rescue personnel responded to a shooting. The fire and shooting were not related.
October 13, 1999 - A man shot a Mall of Memphis store worker and then killed himself Tuesday in what officials say was a domestic dispute. The gunman, Reuben Micah Clark, 22, of Memphis, a 1995 graduate of Mitchell High School, a security officer was pronounced dead at the scene. The victim, Khldetra McBride, also 22, remained in critical condition late Wednesday at the Regional Medical Center at Memphis. She was an employee of Afterthoughts, a jewelry and accessories shop located on the mall's ground level. Witnesses heard the two arguing before the shooting.
October 25, 1999 - A Memphis woman who was shot at the Mall of Memphis by her estranged boyfriend earlier this month died Sunday. Khldetra McBride, 22, died between 11:30 a.m. and noon Sunday at the Regional Medical Center at Memphis, according to Police Lt. Paul Sheffield. McBride was shot Oct. 12 by Reuben Micah Clark, 22, at Afterthoughts, a Mall of Memphis shop she managed. Several witnesses heard Clark argue with McBride before shooting her and then killing himself.
Monday, November 15, 1999 - Rutland Group named marketing agent for Mall of Memphis. Rutland Group, a Memphis-based advertising agency, has been selected by The Mall of Memphis to handle all marketing and advertising for the mall. The agency will also be responsible for organizing several special events for the mall in the next several months. Rutland Group was selected from a list of seven agencies that were on the final list of potential agencies for Mall of Memphis. Source - Memphis Business Journal.
November 17, 1999 - Jewelry valued at $10,000 was confiscated Tuesday at a kiosk at the Southland Mall after a salesman at a Mall of Memphis jewelry kiosk said the goods were stolen from him and were being resold, police said. The Mall of Memphis salesman filed a theft report July 14 after discovering his cart missing the jewels. Police interviewed him as well as the jewelry salesman at Southland Mall. The two men apparently knew each other. Police are holding onto the jewels while they investigate.
December 2, 1999 - Plans for a state-of-the-art movie theater, considered the linchpin for revitalization of the Mall of Memphis, seem likely to become reality, mall official say, as they work to make good on promises of a turnaround. Mall manager Ray Baxter said representatives of American Mall Properties and a major movie theater chain met recently to discuss the possibility of a theater with about 12 screens and stadium seating. It would replace General Cinema's old, five-screen cinema at the...
December 30, 1999 - The four of them rode in circles around the Mall of Memphis at a car's equivalent of a turtle's pace every day for 2 1/2 years. They each racked up an average of nearly 80,000 miles. That's a lot. The average car driven in America tallies only 12,028 miles a year on its odometer, according to the World Almanac, or around 30,000 miles in two years and six months.
Where are these vehicles today? DO you know? Can you find out?
December 1999 - The Mall of Memphis Dillard's Store loses over one million dollars in 1999 operations.
1999 - Baz Lurhman - Everybody's Free (To Wear Sunscreen Deluxe) is released. The audio recording is a quirky hit.
February 24, 2000 - Mall of Memphis officials have begun one of the more visible of planned improvements to the shopping center: repaving the 95-acre parking lot. The $1.6 million repaving job should be finished by the end of March, with limited inconvenience to shoppers, officials said. Hollingsworth Paving Inc. workers remove the asphalt a section at a time, finish it, then move on to the next section. "We'll have ample parking for the customers," mall spokesman said.
March 9, 2000 - Mall of Memphis officials announced Wednesday that the $18 million renovation project already under way will include an expansion of the Ice Chalets to accommodate regulation hockey games and new stores that will create about 500 new jobs. That renovation also will include a 12-screen, 50,000-square-foot stadium seat theater, replacing the five-screen General Cinema now operating there. An announcement on who the new theater operator is will come in the next several weeks.
April 13, 2000 - A man with extensive experience in the Memphis mall business has been named to head the Mall of Memphis at a momentous time in its nearly 20-year history. Ron Filbert, 59, was named general manager by owner American Mall Properties, LLC, which purchased the mall last summer and just kicked off an $18 million renovation project. As general manager, Filbert ultimately will be responsible for the venture. "I'm very excited," said Filbert. He would be the last GM for the mall.
April 20, 2000 - Fashion Cents has opened its first mall store in Tennessee at the Mall of Memphis. The store, located on the lower level near the Ice Chalet, specializes in "popular priced" women's apparel. The store is the sixth in the Memphis area, said Ron Devine, corporate real estate director for Norstan Apparel Shops Inc., the parent company for Fashion Cents. There are stores on Elvis Presley, North Watkins, Poplar, Park Avenue and in West Memphis.
May 3, 2000 - Officials at the Mall of Memphis say the new Memphis Police Department substation, scheduled to open there this week isn't being installed due to crime; it is another positive move toward mall safety. The substation is set to open Friday in a space on the lower level, next to the now closed Service Merchandise store. It will be the first substation inside a Memphis mall, said Ron Filbert, vice president and general manager.
May 24, 2000 - Mall offers office employees free lunch. The Mall of Memphis is offering free lunches to more than 1,500 people working in surrounding office buildings, beginning May 25. Employees in the Thousand Oaks Office Building will be the first to be offered the free lunch in the mall's food court from 11 a.m. - 2 p.m. that day. Memphis Business Journal
May 26, 2000 - Raleigh Springs Mall general manager John Benton quit this week, less than a year after arriving to oversee the shopping complexes $11 million renovation. Benton left to become assistant general manager and operations director at the Mall of Memphis, which is also undergoing a renovation. The 39-year-old Alabama native's departure was the second time in recent months that Simon Property Group lost one of its managers to its smaller rival, American Mall Properties.
June 29, 2000 - The Mall of Memphis police substation isn't two months old but already it's expanding by one officer and spawning spin-offs, such as a mall marriage license bureau. About the middle of next month, police Capt. R. Billingsley will staff the substation during the day, taking it from a part-time operation to a full-time one. Officials said the substation had been so well-received that they decided to have an officer available every hour the mall was open.
July 19, 2000 - The Shelby County clerk's marriage license branch office is moving from Carrefour at Kirby Woods shopping center to the Mall of Memphis. The Carrefour office will close at noon Friday and reopen on the first floor of the Mall of Memphis at 9:30 a.m. Monday. The operating hours will be 9:30 a.m. to 6 p.m. Monday-Friday.
September 21, 2000 - Mall of Memphis officials finished installing security cameras last week that will scan the interior and exterior of the shopping center, the latest effort to ward off crime. Color monitors were installed at the customer service area, an open-air box in one of the mall's broad hallways. From the images on the screens, passersby know they could be presumably filmed during their shopping trip. "That was deliberate," said Ron Filbert, Mall of Memphis manager.
September 22, 2000 - Amid the din of chain saws, the Mall of Memphis is carving out a new image and a new look to go with a new name. The 19-year-old mall that once dominated the local retail scene will become Memphis Park Galleria within 30 to 60 days, said John Benton, assistant mall manager and operations manager. The new name refers to a park the mall plans to develop along Nonconnah Creek featuring trails and playground and picnic areas.
Monday, September 25, 2000 - Many fall openings this fall at the Mall of Memphis New stores fueling growth as Mall of Memphis retools. A number of new tenants are moving into the Mall of Memphis this fall as the $18 million renovation continues at the shopping center. American Mall of Memphis LLC, a subsidiary of American Mall Properties LLC, purchased the Mall of Memphis in May. According to mall officials, the space is quickly filling up. "This is further evidence of the new owners commitment to the property," Heather Webb, Mall of Memphis marketing director, said. "This has been a very positive year for the mall. It is sort of the American Mall Properties formula, to bring it up to be the market leader to be an exciting regional shopping destination," Webb added. American Mall Properties owns malls in Dallas, Sunnyville and Santa Maria, Calif. One of the most recent tenants to move into the mall, located at Interstate 240 and Perkins Road, is Johnny Macs Good Food restaurant. The restaurant opened in the food court in August and owner John McCain said he is excited about the new location. "We are looking forward to being a part of their re-awakening, so to speak. And I think as soon as the ice-rink gets done the place will just boom," McCain said. The restaurant serves traditional Southern food. Fried catfish, a fried pork chop sandwich, fried dill pickles and jumbo hot wings are part of the menu. Also, currently under construction in the food court is American Deli, which is expected to open at the end of October. Other new tenants in the mall include the Joy Collection, a 7,000-square-foot clothing store for women and children, Style Cutz, Citi Trends, Dollar Zone and a satellite office of the Shelby County Clerk. The indoor skating rink is under renovation and will be expanded to almost regulation size. Mall officials said they expect the rink to be complete by mid-November. The original parking lot has been repaved, and a new ventilation system installed. The roof is currently being re-done. The mall first opened in 1981 and is anchored by Dillards and JC Penney Co. Within the last six months, the mall has leased 45,000 square feet and according to leasing agent Ben Ward, it is currently 82 percent occupied. (By Sue Pease The Daily News)
September 28, 2000 - The Mall of Memphis Cinema, the last General Cinema theater in Memphis and in Tennessee, is expected to close operations at the five-screen theater this week. On Wednesday, theater employees were telling customers today would be the last day of operation. Theater management referred questions to the company's corporate headquarters in Chestnut Hill, Mass. Officials there would not discuss the expected closing.
September 28, 2000 - Last movies at the Mall of Memphis Cinema were "Bait," "Highlander End Game," "Nutty Profesor II, The Klumps," "Original Kings of Comedy" and "Scarry Movie."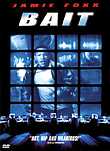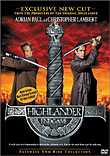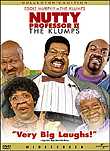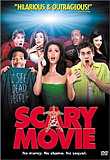 Published on October 3, 2000 - Ron Filbert has been promoted to regional vice president for American Mall Properties, L.L.C., the owner of the Mall of Memphis. Filbert was most recently vice president and general manager of the mall. His new duties will include focusing on future acquisitions for American Mall Properties and leading the Mall of Memphis's on-site leasing team. He will also oversee the relocation of the company's corporate financial department from its corporate headquarters.
October 25, 2000 - The Nonconnah Creek area west of Perkins Road is being developed as a park. The property is being cleared Tuesday, preparing the land for trails, picnic areas and a playground. It's part of the $18 million renovation of the Mall of Memphis, which will be renamed Memphis Park Galleria.
November 16, 2000 - The city's only public ice rink, closed four months for a $1.3 million renovation and expansion, will reopen this weekend at the Mall of Memphis. Festivities will begin at 5 p.m. Friday with three hours of free skating and a special broadcast by WMC-TV Channel 5 weatherman Dave Brown. Special events will continue Saturday, when the $2.50-a-pair rental for skates will be waived. At 10 a.m., FM 100 radio personalities will begin three hours of remote broadcasts.
November 30, 2000 - The Mall of Memphis has added three new stores to its roster of shops: Motes Furs and Accessories; Motherland Gallery, an international furniture, antique reproductions and home accessories retailer; and Wimpy's Burgers and Spuds. The Mall of Memphis features more than 100 retail and specialty shops such as JC Penney, Foot Locker, Sam Goody, Lynn's Hallmark, Victoria's Secret and the Ice Chalet, and has the only public ice skating rink in the Mid-South. Memphis Business Journal
December 31, 2000 - In a bid to revitalize the Mall of Memphis, the city may buy a large chunk of land around the aging shopping facility. The City Council is scheduled Tuesday to consider the city's purchase of about 20 acres north of the mall soon to be renamed Memphis Park Galleria. Under the terms of the deal, the city would develop part of the property as a neighborhood park. The rest of the land would be used as a parking lot, according to Roland McElrath, the city's director.
February 3, 2001 - Dillard's Inc. said Friday that it will close its two Mall of Memphis locations later this year, citing declines in customer traffic at the stores. The news comes as the nearly 20-year-old Mall of Memphis is engaged in an $18 million face-lift that includes a name change and aggressive efforts to fill empty spaces. Also on Friday, city officials said there would not be a third and final reading on March 6 on a proposed deal with mall owners American Mall Properties LLC.
February 6, 2001 - Dillard's, according to merchants at the Mall of Memphis, isn't a strong draw for them and losing the anchor store isn't expected to adversely affect business. Although there is some concern about public perception with the departure of the Little Rock-based retailer, Dillard's customers didn't venture out into the mall and mall customers didn't shop at Dillard's, merchants said.
February 18, 2001 - Aging might not be a term usually associated with a nearly 20-year-old. But, months before its 20th birthday in October, the Mall of Memphis has gone from being a show-stopping headliner to a supporting player and is now attempting to rise again. Once a mecca of activity, the mall during its two decades has watched major retailers come and go, its customer base shift and its popularity wane. This month, Dillard's one of its original anchors, announced plans to pull out.
February 18, 2001 - It was, in its infancy, the biggest shopping experience Memphis and the surrounding area had seen. When the Mall of Memphis opened in 1981 it introduced to the Mid-South a two-level regional shopping center. It came with an ice skating rink, itself a novelty by Southern standards. And it brought shoppers market newcomers, like Dillard's, eventually Thalhimers and spiffed-up versions of Lerner Shops (now Lerner New York), J.C. Penney and Butler's Shoes.
May 17, 2001 - Underground Station, a men's and women's fashion footwear and apparel store, has opened its first Memphis-area location at the Mall of Memphis. The store, on the mall's lower level near the Ice Chalets, is one of 69 Underground Station locations across the country. Its target market is the 20- to 35-year-old urban customer. Currently no other Underground Station stores are scheduled to open in the Memphis area this year, company officials said.
June 13, 2001 - Between Dillard's department store and the Tilt game room, James Holt and Jerlean Fant were married. They didn't fret over wedding preparations. It took the couple less than an hour to get a marriage license, flowers, music and a photographer. Darrell Wilson and Teracia (pronounced ta-RACE-E-ah) McKinney also opted for a no-fuss wedding. They were married by the same bishop and were surrounded by the same white and deep pink imitation flowers.
June 15, 2001 - Peabody Place Mall opens in Downtown Memphis.
July 16, 2001 - A little relief is here for frustrated driver's license applicants. The express driver's license station closed down on Park in June reopens today at 4524 Mall of Memphis, Suite 2. The station will be open from 8:30 a.m. to 5 p.m. Monday through Friday. It offers driver's license renewals, duplicates, reinstatements requiring vision tests only and exchange of out-of-state licenses for Tennessee licenses.
July 17, 2001 - The biggest bargain at the Mall of Memphis Monday was easy parking and fast service at the new driver's license express station. There was a long line on the mall's second floor when the station opened at 8:30 a.m. But the people were listening to piped-in music as they waited in air-conditioned comfort - in contrast to the steamy wait many would have had a month ago at the small office on Park, which is now closed.
July 21, 2001 - Cinema Grill, an Atlanta-based movie theater company that combines dinner and a movie, will remodel the former General Cinema at the Mall of Memphis and will open early this fall. The concept gives moviegoers table space in front of their seats for refreshments and offers an extensive menu that includes pizzas and signature sandwiches. "It should be a nice addition, not only for the mall but for the entire trade area, said Pat Kelly, assistant general manager.
September 11, 2001
September 22, 2001 - The J.C. Penney store at the Mall of Memphis announced Friday it will close Nov. 29. The 123,000-square-foot store is the southeast Memphis mall's last anchor tenant. Dillard's announced this year plans to close its two store locations by late October. The once popular mall, which opened in October 1981, will be left without a major draw during most of the busy Christmas holiday shopping period. Repeated calls to the Mall of Memphis management office Friday were unanswered.
September 25, 2001 - Although merchants at the Mall of Memphis are concerned that the mall is losing J.C. Penney, some say the retailer is a victim of the same traffic patterns that forced Dillard's to announce plans to leave as well. Some customers fear loss of the mall's last anchor will be the end of the mall. But mall officials say they are negotiating with retailers and expect to fill both Dillard's locations, J.C. Penney and the former Service Merchandise site. Last week, Plano, Texas-based J.C. Penney announced it would be closing the 123,000 square-foot store, with about 200 employees.
November 1, 2001 - The Mall of Memphis has turned red, white and blue. Mall officials joined the patriotic spurt around the country following the terrorist attacks in New York City, Washington and Pennsylvania and lit up the mall with about 2,600 colored bulbs last week. A formal lighting ceremony was planned for this week. "It's our way of saying thank you to the police officers, the firefighters, the civil servants who have endured so much," said Ron Filbert.
January 20, 2002 - Even with more than 80 tenants selling merchandise ranging from clothes and shoes to driver's licenses, there is an empty feeling at the Mall of Memphis. Last month, the mall's last anchors, J. C. Penney and Dillard's, closed up shop. Customers are curious about the fate of the mall, and although merchants are optimistic, they have questions. How will the mall operate without anchors? "It will be kind of tough for them, said Patrice.
June 6, 2002 - It's been dark beyond the ice rink and the escalators, under the sign for the Mayor's Citizen Service Center at the Mall of Memphis. That's because city officials have decided to close the service center for lack of use. It will be moved to Frayser this summer. Calls previously taken at the Mall of Memphis site will be transferred to another center. "A lot of people were not walking in, taking advantage of the satellite.
July 31, 2002 - Memphis Mall Holdings LLC of Atlanta, GA purchase 10.39 acres of mall parking lot and grass from American Mall of Memphis.LLC for $31,195,151 - This is just one of 6-8 purchases that transfer total ownership of the property in various plats. Some purchases contain only parking acreage. Other purchases include both parking and some portion of the mall, such as one anchor building. The purchase receives little public reaction.
2002 - A Lehman Brothers Holdings Inc. unit takes control of the mall property through a foreclosure.
October 7, 2002 - A Mall of Memphis employee, who was taking a shortcut to work, found the body of a man on a small bridge over a ditch in the 4400 block of American Way early Sunday. The victim, who had not been identified by police late Sunday afternoon, was shot in the head, homicide Lt. Walter Norris said. The victim was believed to be in his early 20s. A neighbor told police he heard a gunshot about 9:30 p.m. Saturday, Norris said. Police had no motive for the shooting and were investigating.
October 8, 2002 - A 14-year-old boy was charged Monday in Juvenile Court in the shooting death of a 15-year-old boy whose body was found near a ditch south of the Mall of Memphis. Deandre Kendall was charged with first-degree murder in the death of William Hall. Kendall is scheduled for a detention hearing today in Juvenile Court.
November 7, 2002 - A 14-year-old gang member who allegedly boasted last month he was ready to get his first "187" or homicide will face murder charges as an adult in the shooting death of another teenager. Deandre Kendall was transferred from Juvenile Court to the County Jail Wednesday. He is charged with first-degree murder in the Oct. 5 shotgun slaying of William Hall, 15, whose body was found the next day near the Mall of Memphis. Kendall was ordered held on $100,000 bond.
December 2002 - Urban Retail Properties Co., based in Chicago - so called "Mall Doctors" who specialize in resuscitating dying malls are hired to assess the viability of the Mall of Memphis, in Memphis, Tenn., which some local wags called the "mall of murder" after the mid-1990s robbery and murder of a store manager.
March 5, 2003 - Police were searching late Tuesday for two toddlers and the stepfather of one of the boys who were last seen Tuesday morning at the Mall of Memphis. Robert Davis, 42, his stepson, Dante Davis, and a friend of his stepson, Kevin Riddick, were dropped off at the mall Tuesday about 8:30 a.m. by a relative. That was the last time they were seen, according to police who searched the mall and the adjacent area Tuesday evening but found no sign of the three.
November 11, 2003 - The Mall of Memphis will close at 6 p.m. Christmas Eve after 22 years, ending months of speculation about when the huge retail center finally would shut. Mall management began Monday notifying the owners of the approximately dozen tenants still operating there. Mall manager Ron Filbert was out of the office and could not be reached for comment. The 1.2 million-square-foot mall is managed by Urban Retail Properties Co.
November 13, 2003 - The announcement this week by Mall of Memphis management that the 1.2 million-square-foot center would close Christmas Eve couldn't have come at a worse time for members of the Memphis Youth Hockey League. The largest client of the mall's ice rink facilities, the league was left to scramble for ice time elsewhere - which means the DeSoto Civic Center, home of the Memphis RiverKings, became a prime target.
December 24, 2003 - Mall of Memphis shoppers on the usually frantic Christmas Eve needed a compass more than a list on the mall's last day. The 22-year-old institution closed for good at 6 p.m., creating a chapter for the sociologists on what repels and draws shoppers. It apparently is not freeway access and acres of parking - where a 747 could have landed Wednesday afternoon. Mall of Memphis closes it's doors forever with just 13 of it's possible 160 stores remaining.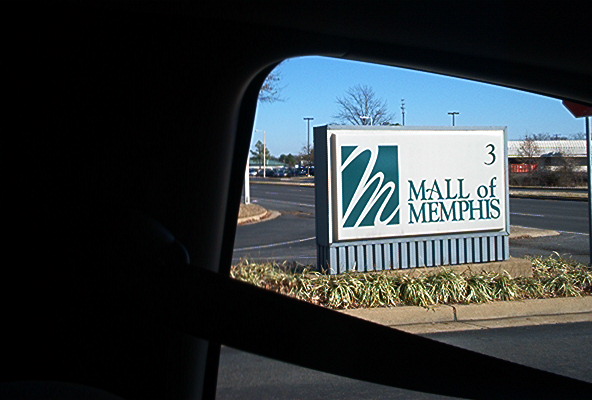 July 13, 2004 - The mammoth, empty structure that once housed the Mall of Memphis will be razed at the end of the month to make way for new uses. Once cleared, the property likely will be sold for newer retail projects. "I think with the mall coming down it will really become clear to retailers and users the viability of that piece," Gary Saykaly, managing partner of New Bridge Retail Advisors, said Monday. Saykaly said bids for the demolition work are now being collected.
July 15, 2004 - It's not often a cause for celebration, but the demolition of a major Memphis landmark is planned sometime probably near the end of the month, and in this case it could signal the start of a neighborhood on the rise. The destruction of the 22-year-old Mall of Memphis will no doubt resurrect fond memories - maybe your first time on ice skates, meeting up with teenage friends at the place to see and be seen, or perhaps experiencing the joys of shopping
October 1, 2004 - Backhoes working together started to tear down the mammoth Mall of Memphis Wednesday. The 95-acre site is being cleared to make room for development. The mall closed last December, 22 years after it opened.
November 17, 2004 - Doug Force registers the domain name MALLOFMEMPHIS.ORG and begins building the online tribute you are currently looking at.
September 16, 2005 - The last remnants of the Mall of Memphis have been hauled off to a landfill in Southeast Memphis. Now the company that owns the 95-acre site at Perkins and Interstate 240, a division of Lehman Brothers Holdings Inc., can move forward with plans to form a joint venture or sell the property for development. "It wasn't until we began to demolish the space that opportunities began to present themselves because there was a clean canvas to look at.
September 17, 2005 - OPPORTUNITIES LIKE THIS don't come along every day. Demolition and clearing work at the former Mall of Memphis site is complete. Now the property near the intersection of Perkins and Interstate 240 awaits redevelopment. The potential for this property has few limits. The site includes about 95 acres within an established neighborhood. It's centrally located. It has excellent access to the interstate and the airport. Yes, the mall had a troubled history.
Mall site becomes landfill once again.
In the 1930's the area where the Mall of Memphis later stood was a landfill. From the Fall of 2004 to the Fall of 2005 the area once again looked like a landfill as the Mall built by the dreams and determination of Stanley Trezevant Jr. and James Bridger was leveled. Some of the material was reclaimed. Most was trucked away to yet another landfill.
The Mall site remains a " Lot of Potential" in the Fall of 2007 - Wal-Mart has expressed an intent to build on 22 of the 95 acre site. No other redevelopment has been announced.
November 22, 2007 - Old Mall Site Still Has Potential