Lost Memphis
When this site first went live, we only had a few snapshots of the once grand Mall of Memphis. Since then, over 12,000 19,000 25,000 28,000 30,000 33,000 38,000 42,000 54,000 76,000 92,000 109,000 183,526 visitors have stopped by - many contributing a story or a photo to help record the sights, sounds and fading memories of the mall.
As MallofMemphis.org has evolved, Memphis has continued to change and evolve as well. This is nothing new, of course. Change is constant as the future becomes the present and then slips into the past. But in the process of documenting the malls story, we started to pay more attention to the changes happening all over the city - not just the changes at Perkins and American Way. So we started making note of changes in Memphis as well. We call these observations Lost Memphis.
This section of the site has little or nothing to do with the Mall of Memphis - its just Memphis in general here. Did you now that Volney, the lion who roared at the beginning of all the old MGM movies, lived at the Memphis Zoo until his death in 1944.
Our new home is under construction here: http://lostmemphis.com
The latest additions to Lost Memphis, Libertyland and the Zippin Pippin, the oldest operating wood coaster in America.
If you grew up with the Mall of Memphis, you might be dismayed to learn that Memphis has also lost an assortment of other places, people and things that helped define the character of the city. The Memphis of your memory is disappearing at a rapid rate. There are some ways to keep the spirit of fading places in the city alive. Taking and keeping lots of pictures will help, especially as time goes on, to see and remember, what and how and they once thrived and what they became. Setting up goals and projects to renovate remains could potentially help as well. Otherwise, it may be helpful to learn meditation to help cope with the disappearing places in the city, as sometimes times can bring unwanted change.
As a "historical" site, we just lament the losses here - for the real story on what is happening and how to help shape it, visit Gates of Memphis
Change is hard. Change is good. Change is unstoppable.
<script type="text/javascript"><!-- amazon_ad_tag = "lookupaviatio-20"; amazon_ad_width = "728"; amazon_ad_height = "90"; amazon_ad_link_target = "new"; amazon_ad_price = "retail";//--></script> <script type="text/javascript" src="http://www.assoc-amazon.com/s/ads.js"></script>
Landmarks or Just Land?
Many of the following former Memphis landmarks are now just land or have changed so much, you might not recognize them.
A Closer Look
You might be surprised how much has changed: Downtown Memphis Timeline
This Memphis landmark is not gone, but has been quickly outgrown and superseded by newer, bigger, better arenas. The story of the Pyramid is interesting, twisted and tragic. In an ironic twist, it may become a retail establishment the likes of which Memphis hasn't seen since.....The Mall of Memphis.
Two of the oldest and most enduring structures in downtown Memphis are stretched all the way to Arkansas....
This Memphis landmark is not what it once was. In days past it was a Customs House, then a Federal Courthouse. Later it became a Post Office, which most of us just assumed was the original purpose anyway. That would be a mistake.
This most famous Memphis landmark has been on the chopping block several times. It's closed again, now considered a "liability" to the city. It needs $500K in repairs and city leaders have no plan and no budget for it at all. It just a matter of time.....let it rot, soon be just a memory and then a shell of it's former self (no pun intended)...then it will start-"Let's tear it down!"
Whats next you ask? Why the Memphis Fairgrounds, of course! Who needs a FULLY paid for Coliseum - it needs a little work, but let's just DEMOLISH it and replace it wth.....GRASS.
Ok, this is a real stretch but us real old timers will remember SIVAD - Crap, it was scary to some of us!
Just old Memphis - here and there, this and that...
Old Memphis Postcards......
Even older Memphis - way, way back......
If We Have A Lost Memphis, It Won't Be Complete Without The King (and not just any two-bit King either)
Another King, Martin Luther King is forever linked with Memphis as well. The civil rights leader was in town to help city sanitation workers strike for safer working conditions.
To read more about the times and things that have changed since "the good ole days" check here:
If you remember the things on this page, chances are you remember Gilligan too. But not like this (yes, this is totally non-related):
To educate and coordinate individuals and groups to save, improve, reuse, and maintain architecturally and historically significant buildings, open spaces, streets, neighborhoods, parks, and cultural artifacts of Shelby County, Tennessee. Visit the Memphis Heritage Website check here:
---
Landmark and Legend Memphis, Tennessee Here we note legends-in-their-own-time and landmarks as they transition into history — and now also a listing of threatened landmarks!
---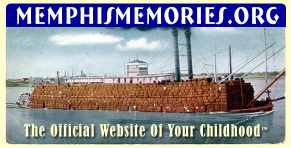 What started as a page about growing up in Memphis has itself grown up! Memphis Memories Starting as a page for Raleigh-Egypt High School Alumni (73/76) website, it focused on the places and things the group would remember about Memphis. But the page struck a chord with many people, not just the Raleigh Egypt graduates. They collected so much information that the page has now become its own site, Memphis Memories! From the MerryMobile, period TV shows, lost stores, well known people - no matter where or when you grew up in Memphis, chances are this site will make you misty Memphis Memories
Great Job!!!
---
---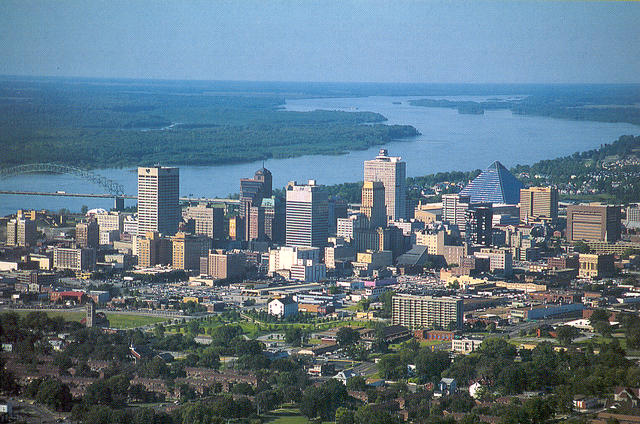 <OBJECT classid="clsid:D27CDB6E-AE6D-11cf-96B8-444553540000" codebase="http://fpdownload.macromedia.com/get/flashplayer/current/swflash.cab" id="Player_d19ea304-c0d1-4f2a-bf4d-12c2a245d064" WIDTH="510px" HEIGHT="425px"> <PARAM NAME="movie" VALUE="http://ws.amazon.com/widgets/q?ServiceVersion=20070822&MarketPlace=US&ID=V20070822%2FUS%2Flookupaviatio-20%2F8007%2Fd19ea304-c0d1-4f2a-bf4d-12c2a245d064&Operation=GetDisplayTemplate"><PARAM NAME="quality" VALUE="high"><PARAM NAME="bgcolor" VALUE="#FFFFFF"><PARAM NAME="allowscriptaccess" VALUE="always"><embed src="http://ws.amazon.com/widgets/q?ServiceVersion=20070822&MarketPlace=US&ID=V20070822%2FUS%2Flookupaviatio-20%2F8007%2Fd19ea304-c0d1-4f2a-bf4d-12c2a245d064&Operation=GetDisplayTemplate" id="Player_d19ea304-c0d1-4f2a-bf4d-12c2a245d064" quality="high" bgcolor="#ffffff" name="Player_d19ea304-c0d1-4f2a-bf4d-12c2a245d064" allowscriptaccess="always" type="application/x-shockwave-flash" align="middle" height="425px" width="510px"></embed></OBJECT> <NOSCRIPT><A HREF="http://ws.amazon.com/widgets/q?ServiceVersion=20070822&MarketPlace=US&ID=V20070822%2FUS%2Flookupaviatio-20%2F8007%2Fd19ea304-c0d1-4f2a-bf4d-12c2a245d064&Operation=NoScript">Amazon.com Widgets</A></NOSCRIPT>